"Peperoni"
Midget 15
Year of built: ~ 1980
Home: Germany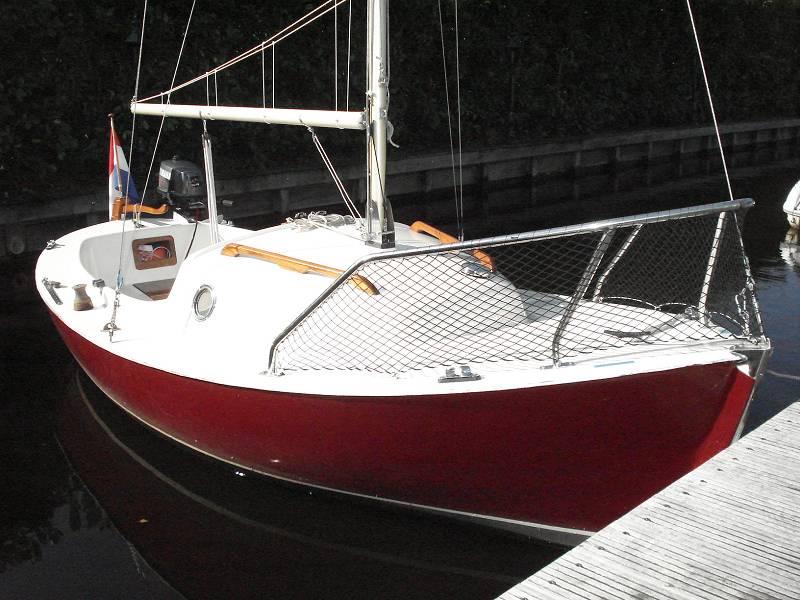 Foto: Rob
I bought my boat from Rob in 2012, in the Netherlands. I fell in love with the classic lines and was impressed by the outstanding seaworthiness of this coastal sailboat.
Especially the red hull, the white cove-strip and the bulleyes made this boat my favorite. But of course this is just a matter of taste.
Most of these boats have oval bulleyes mounted with rubber profiles.
Rob had worked a lot on the boat and made many improvements.
Here the original boat, with a blue hull.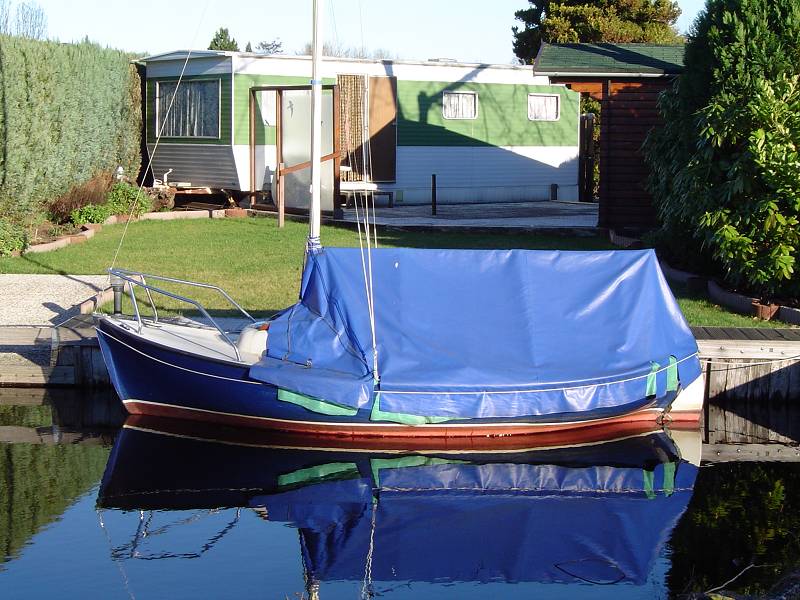 Foto: Rob
In those days, very often iron scrap was used as ballast. Rob removed the scrap.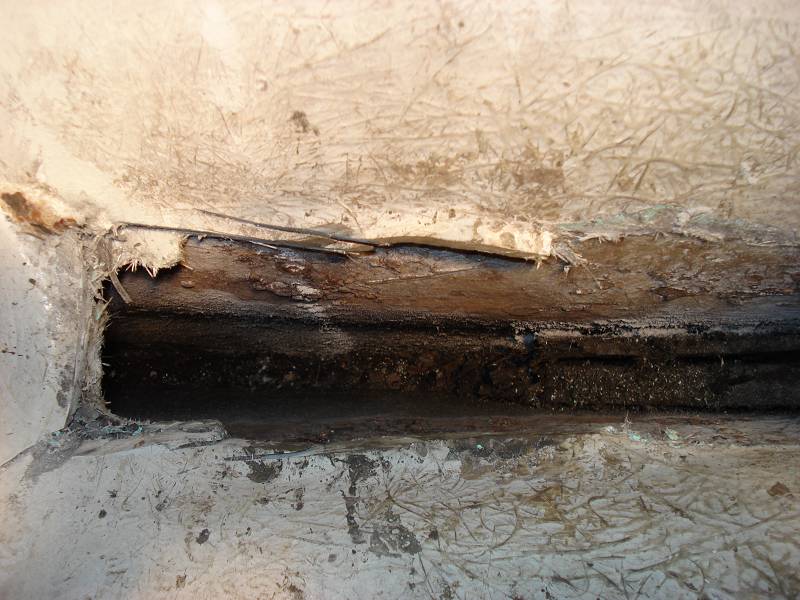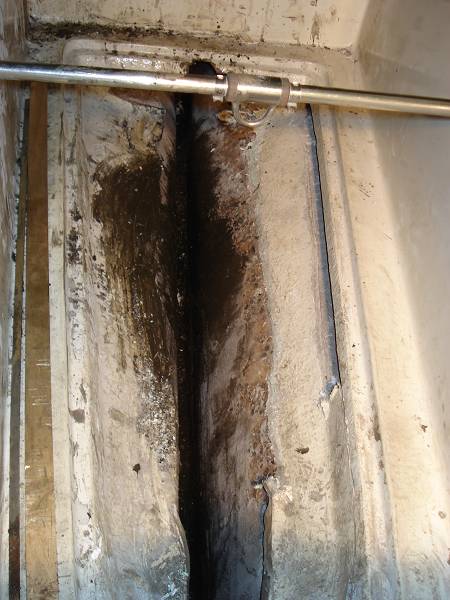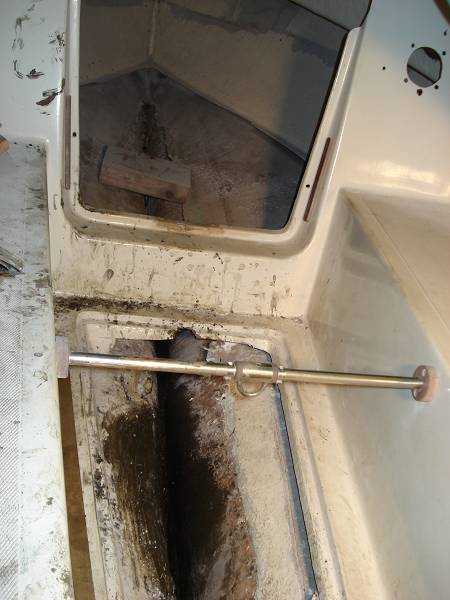 and replaced it by lead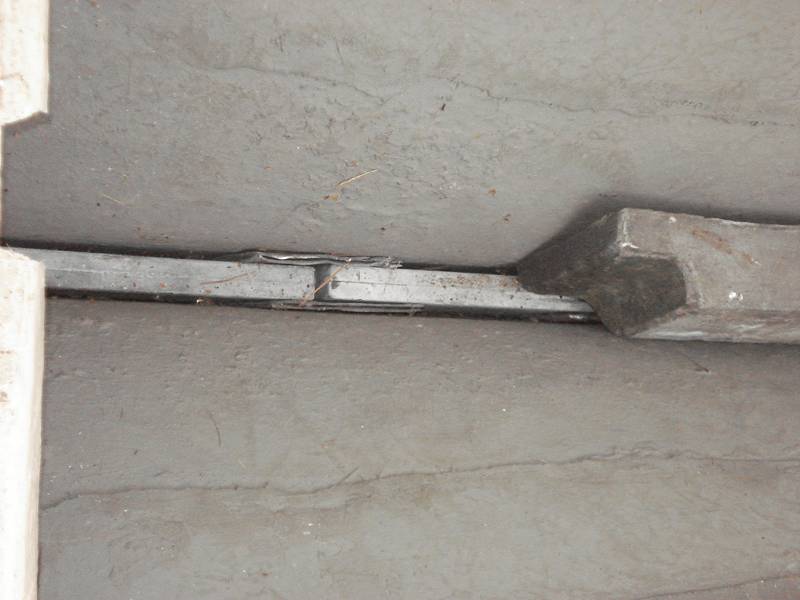 Rob also renewed the interior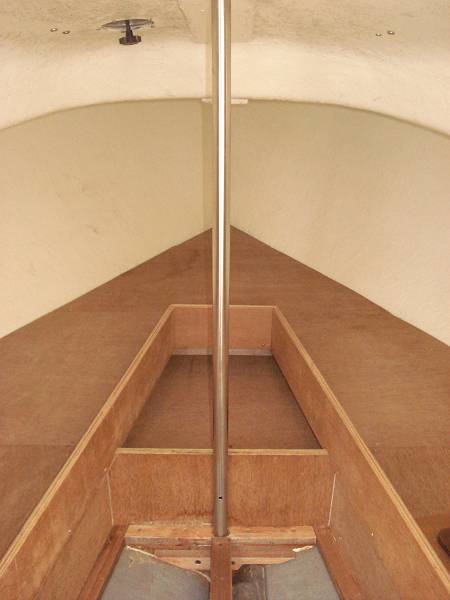 The boat was then painted red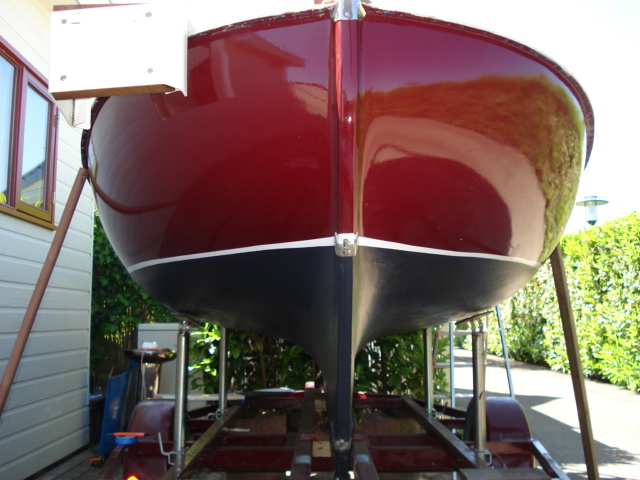 After Rob completed his work, these fotos were taken.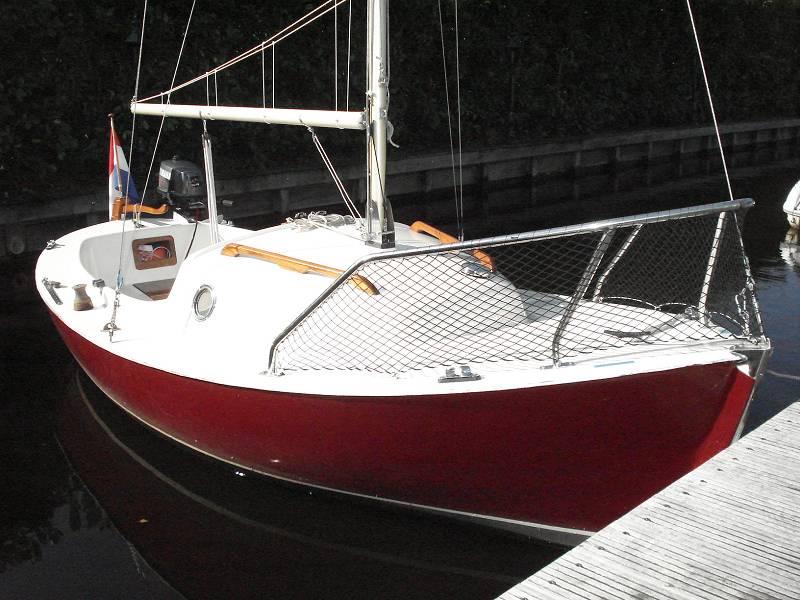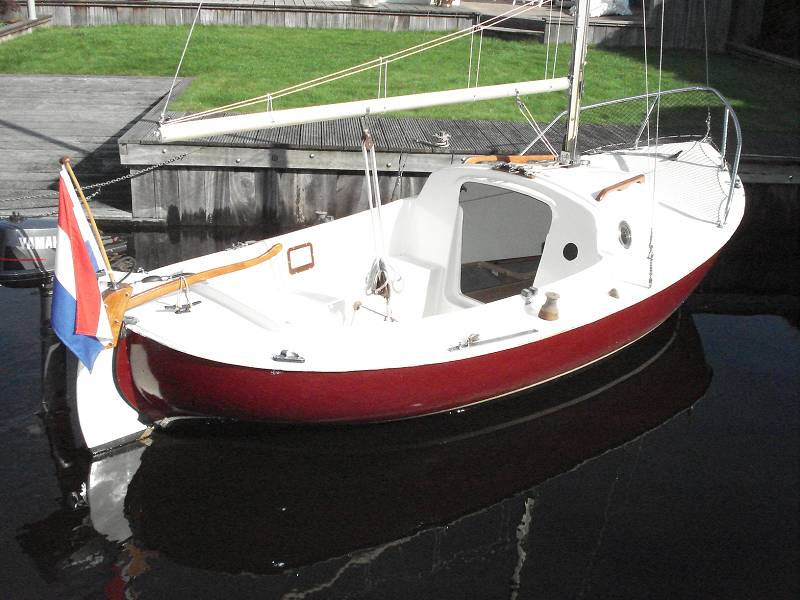 In November 2012, I bought the boat.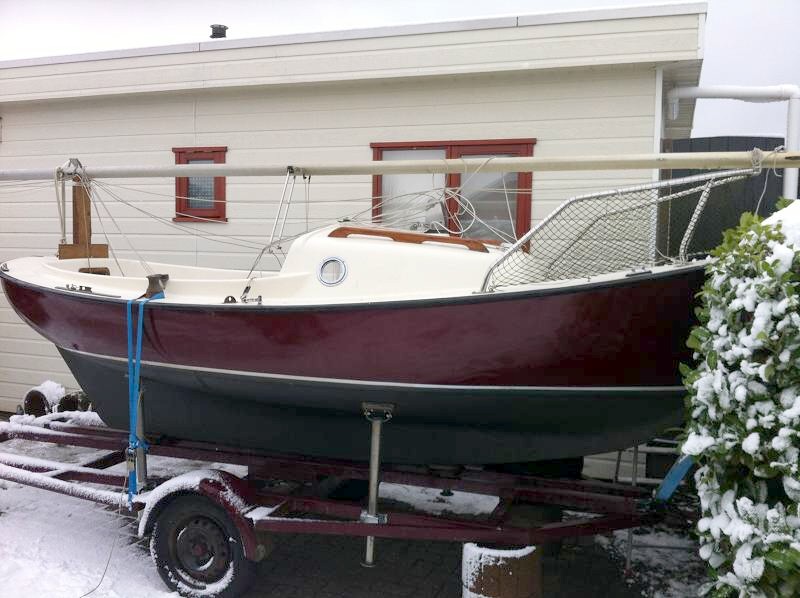 The transport.
We came along with a broad trailer, to pick up the boat on its trailer: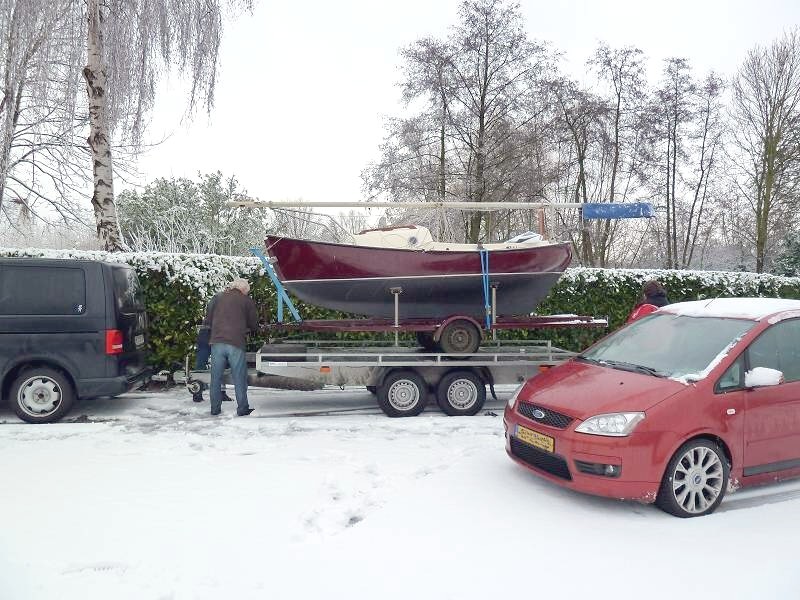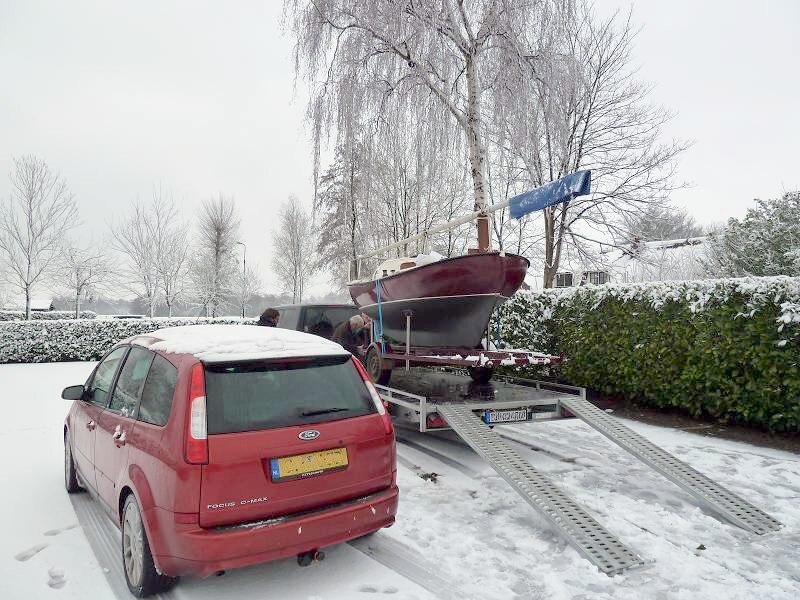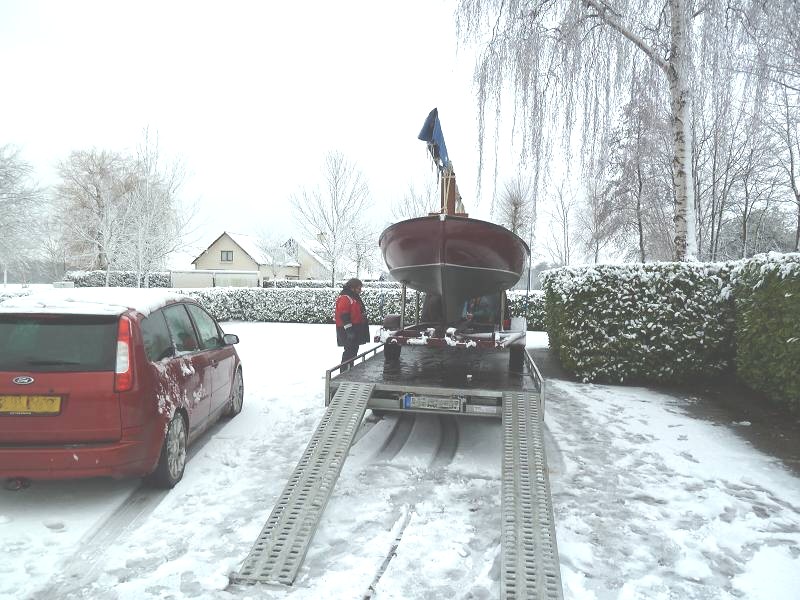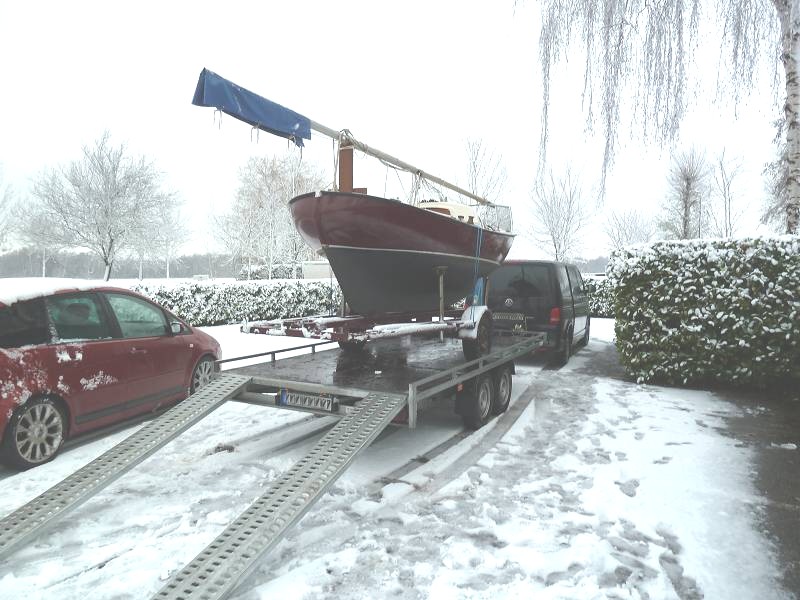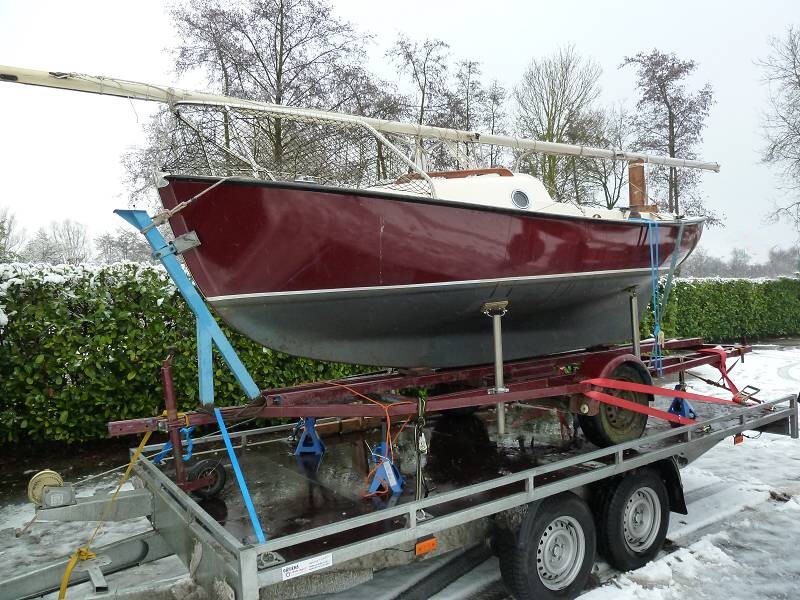 I replaced the old trailer by a new one, which fullfills the high safety demands of the German road traffic regulation.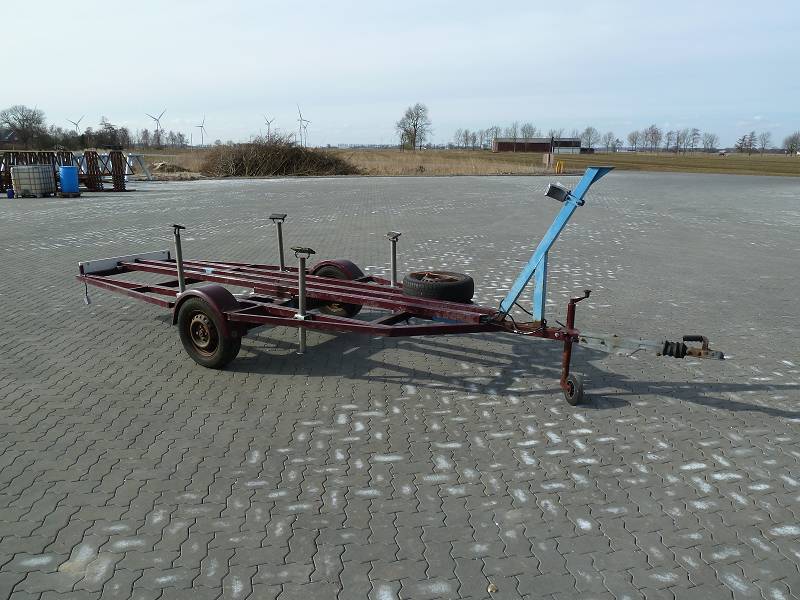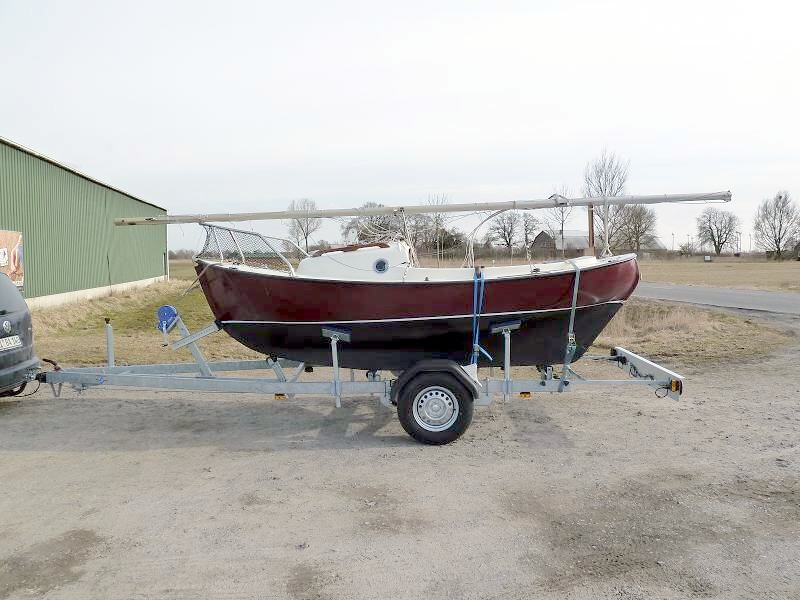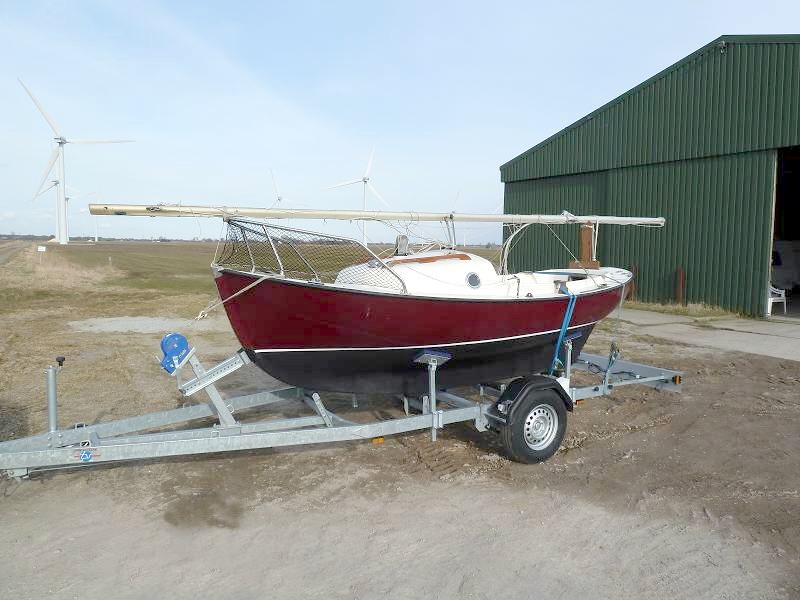 A good team.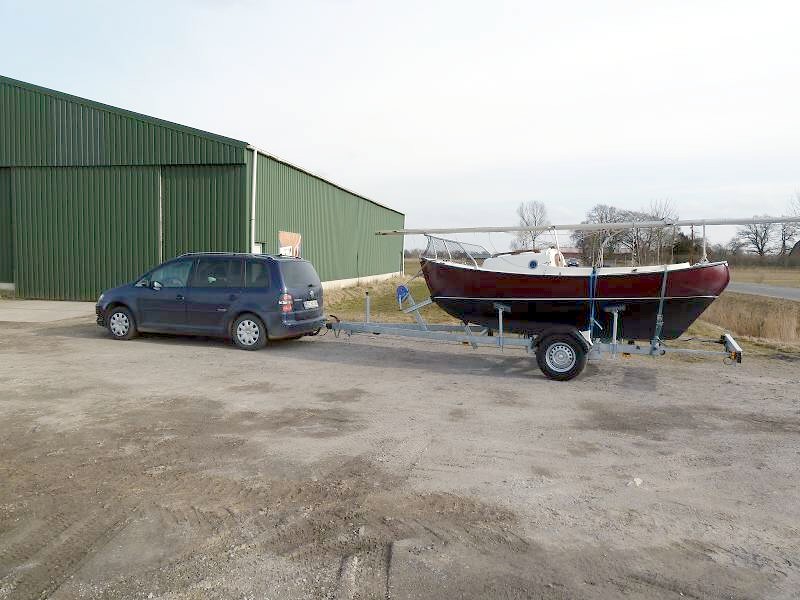 From now on, the boat will be sailing in the Baltic Sea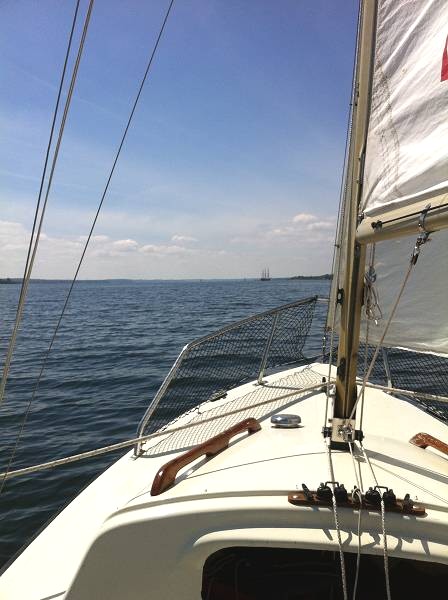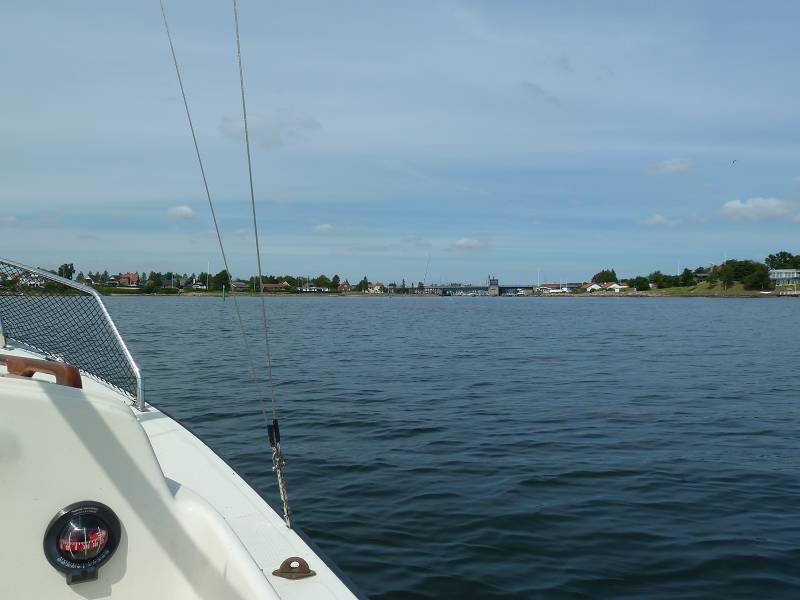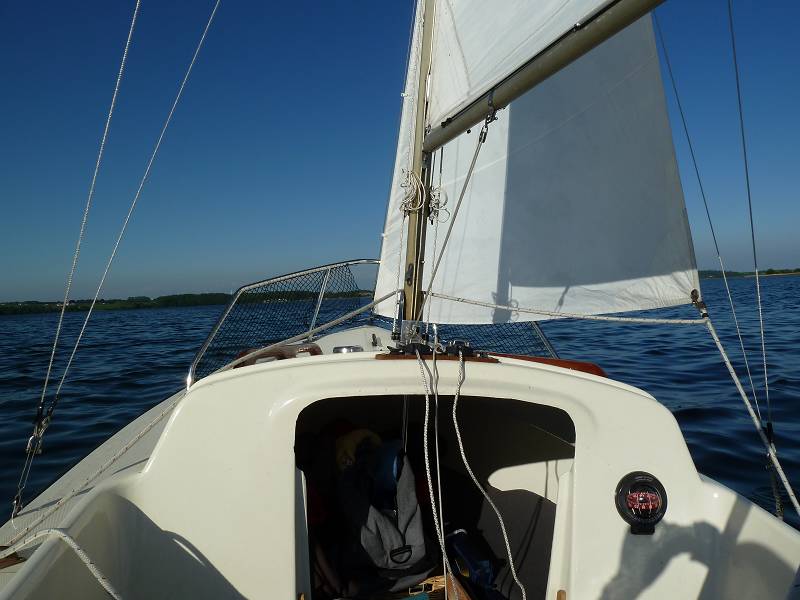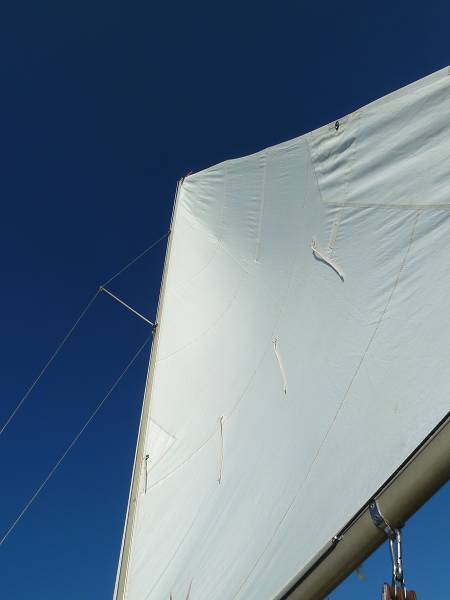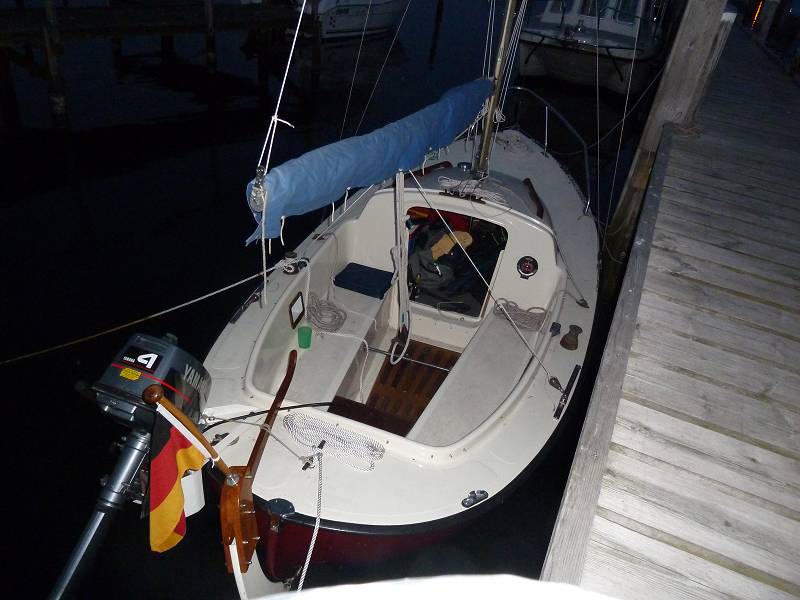 I had a cockpit-cover made.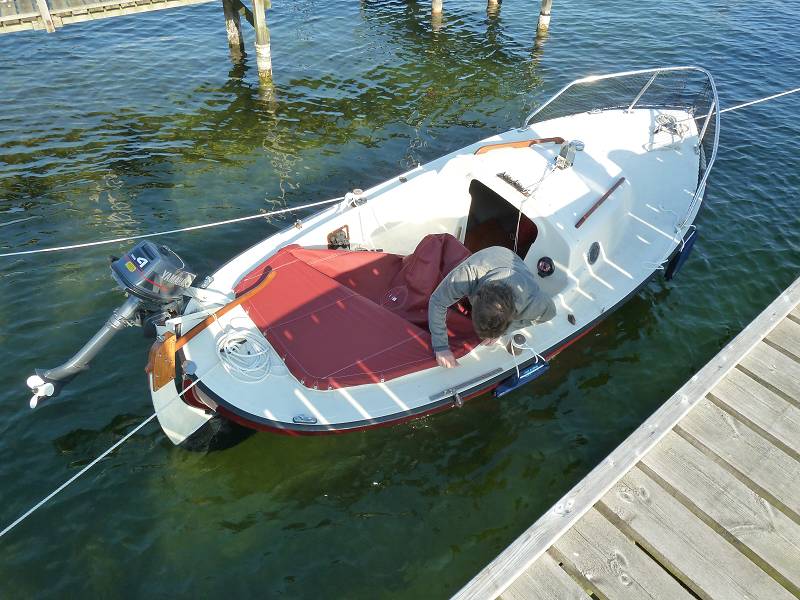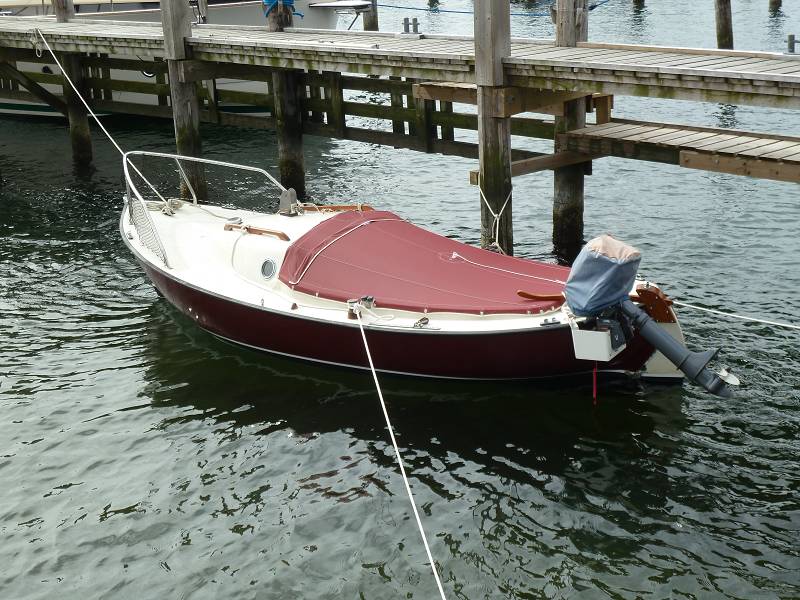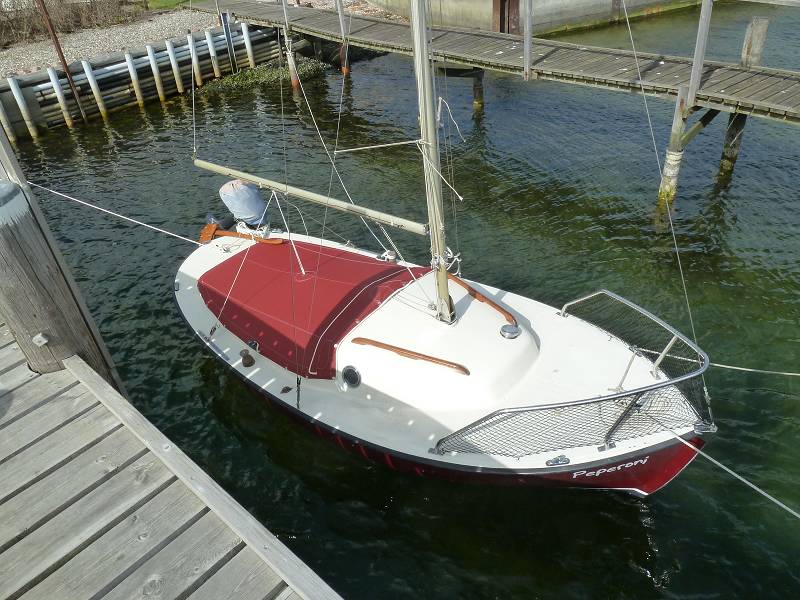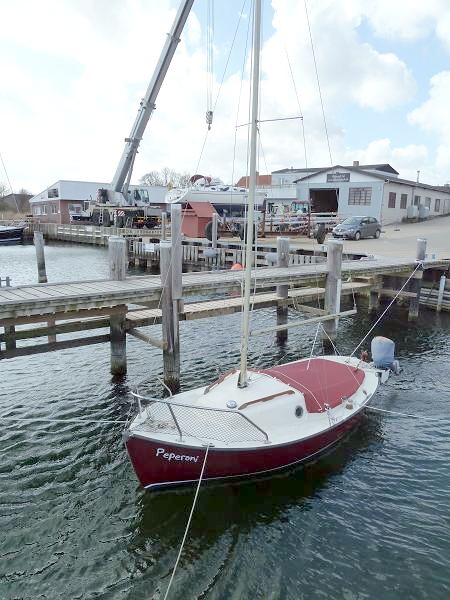 During winter 2014/2015, while the boat was in the winter-storage, I saw water dripping from the rudder shoe and the rudder.
So, this had to be repaired.
The rudder was renewed, the underwater hull sanded off, dried, repaired and coated with epoxy.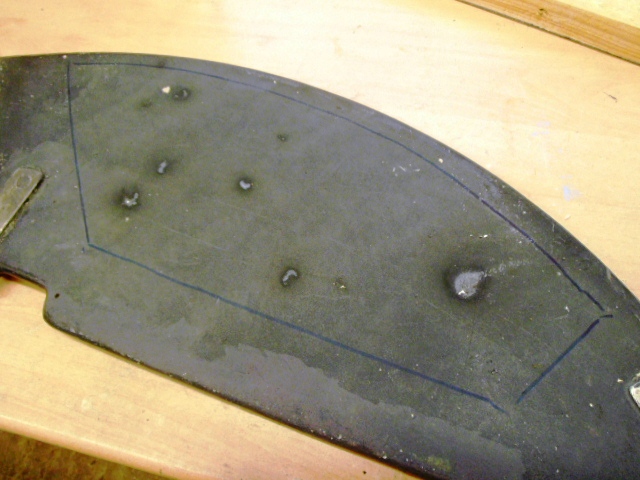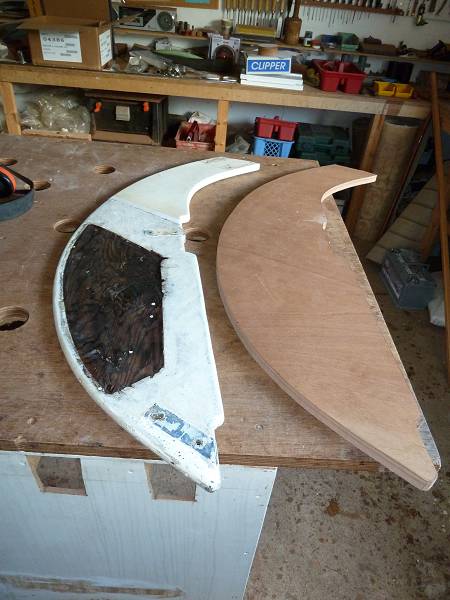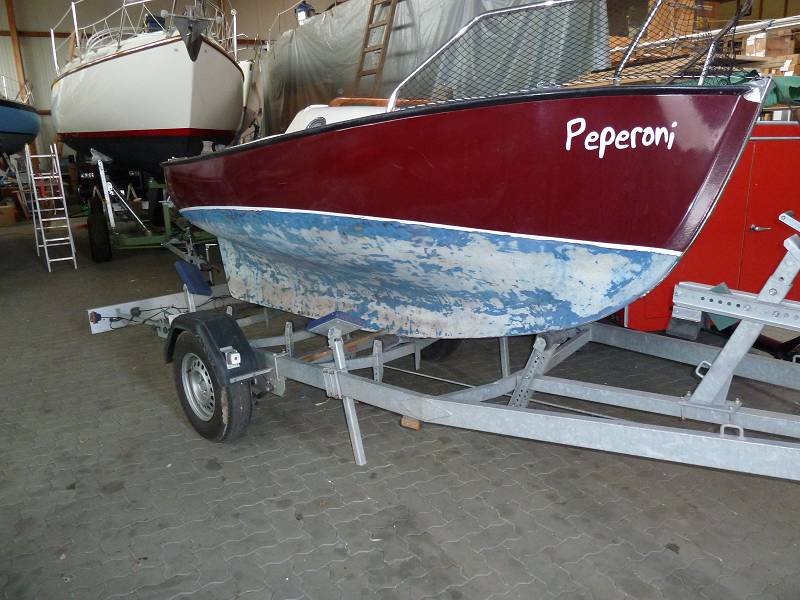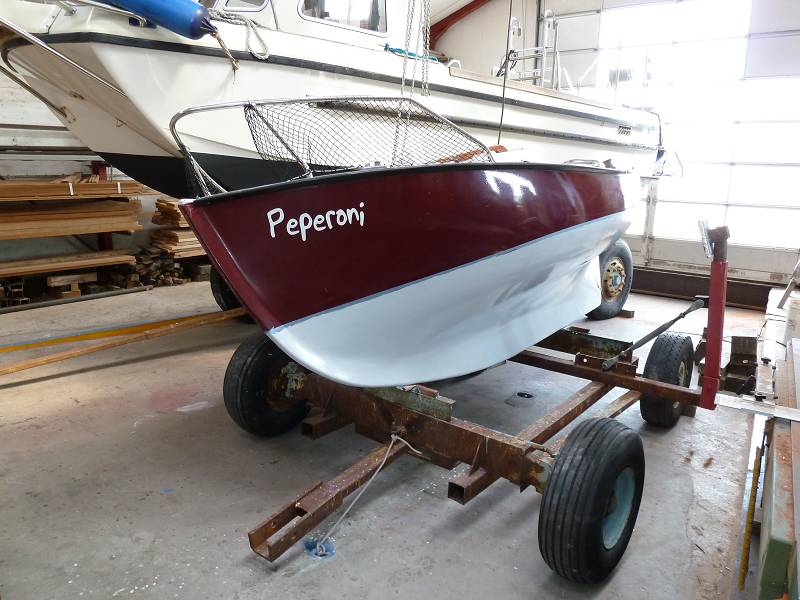 2018 - Baltic Sea Fjord Schlei.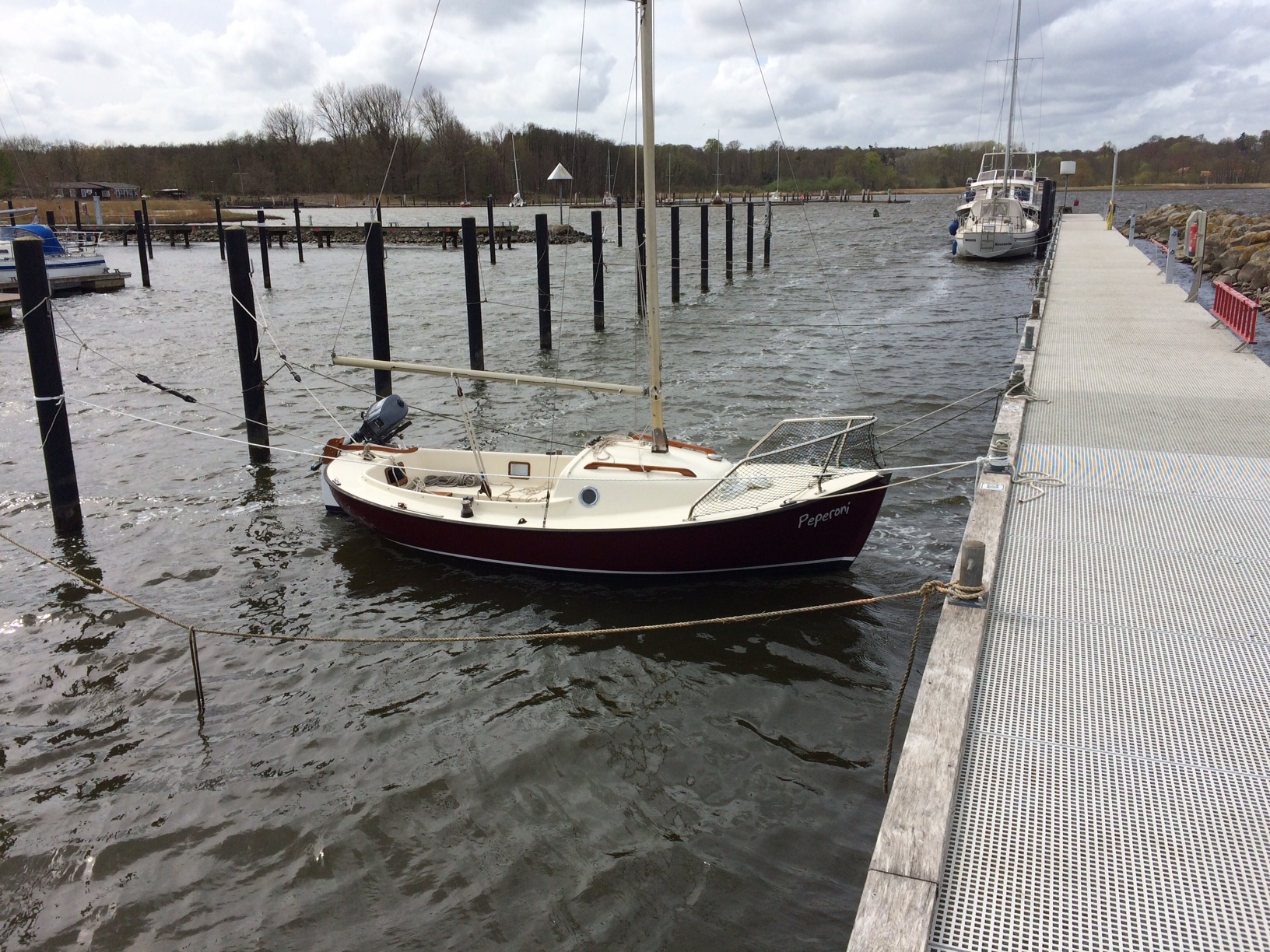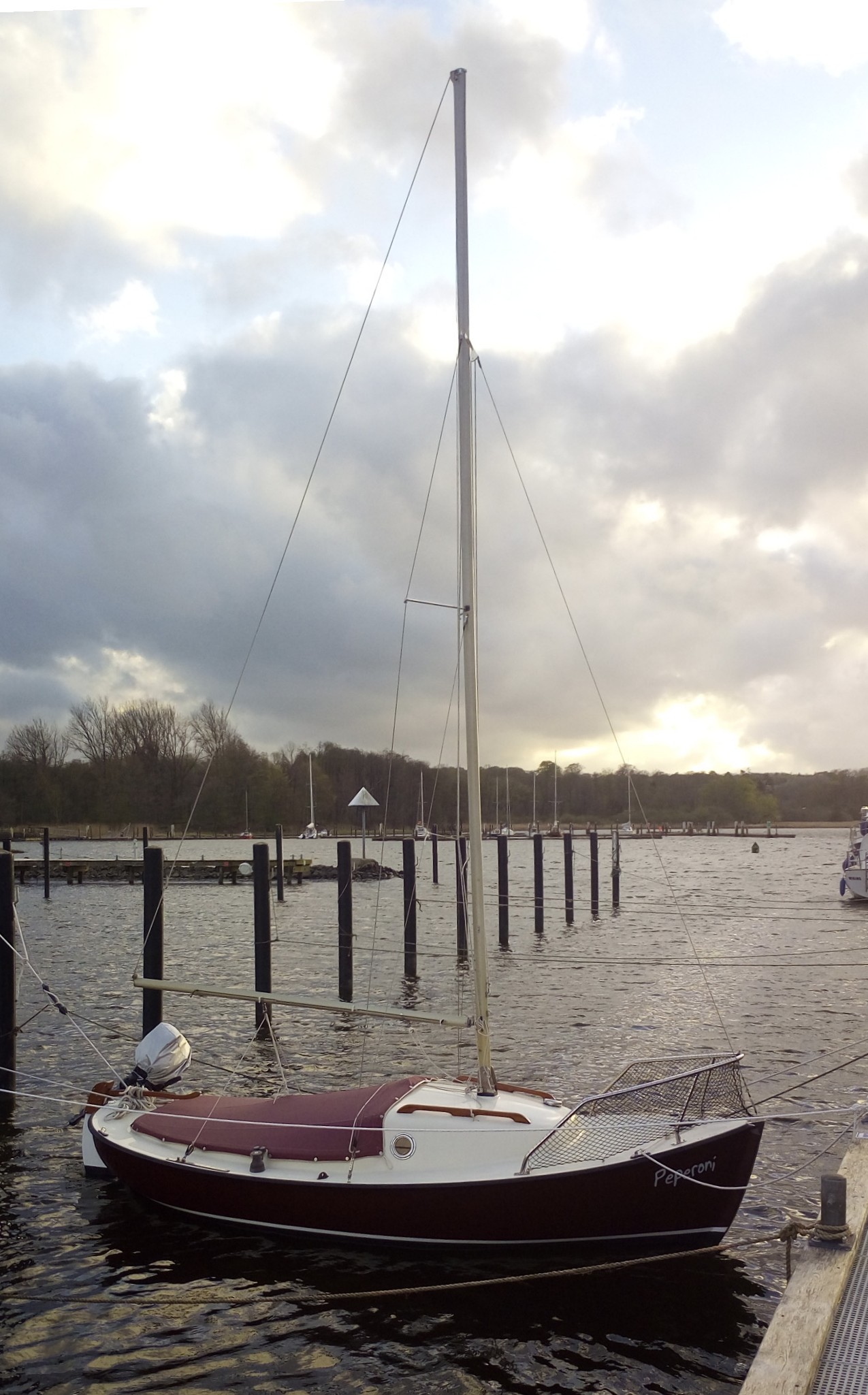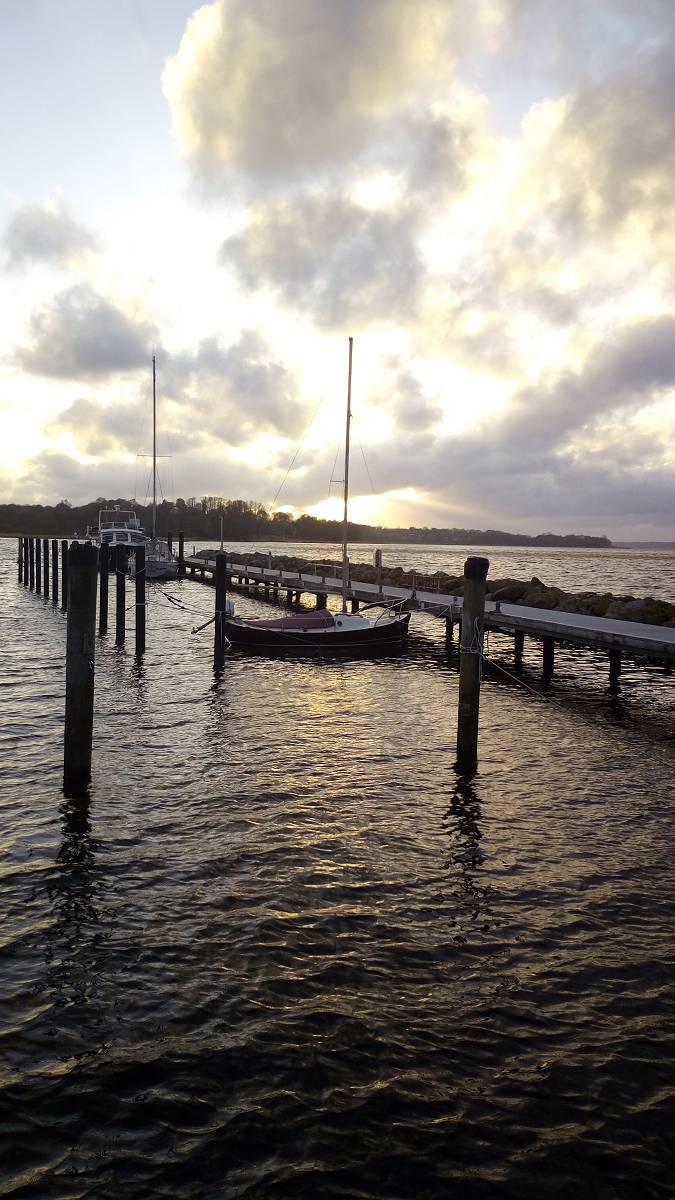 Peperoni 2019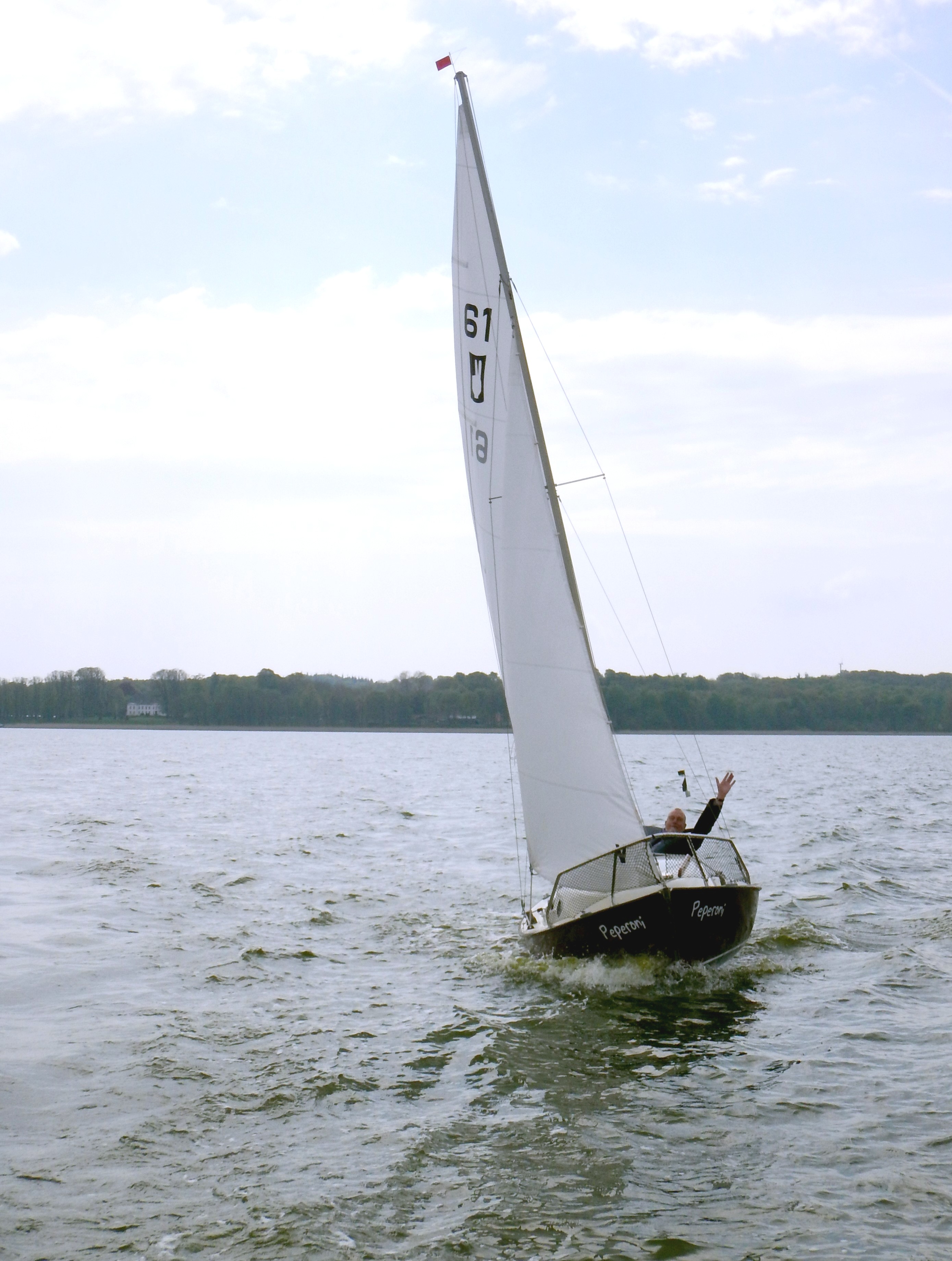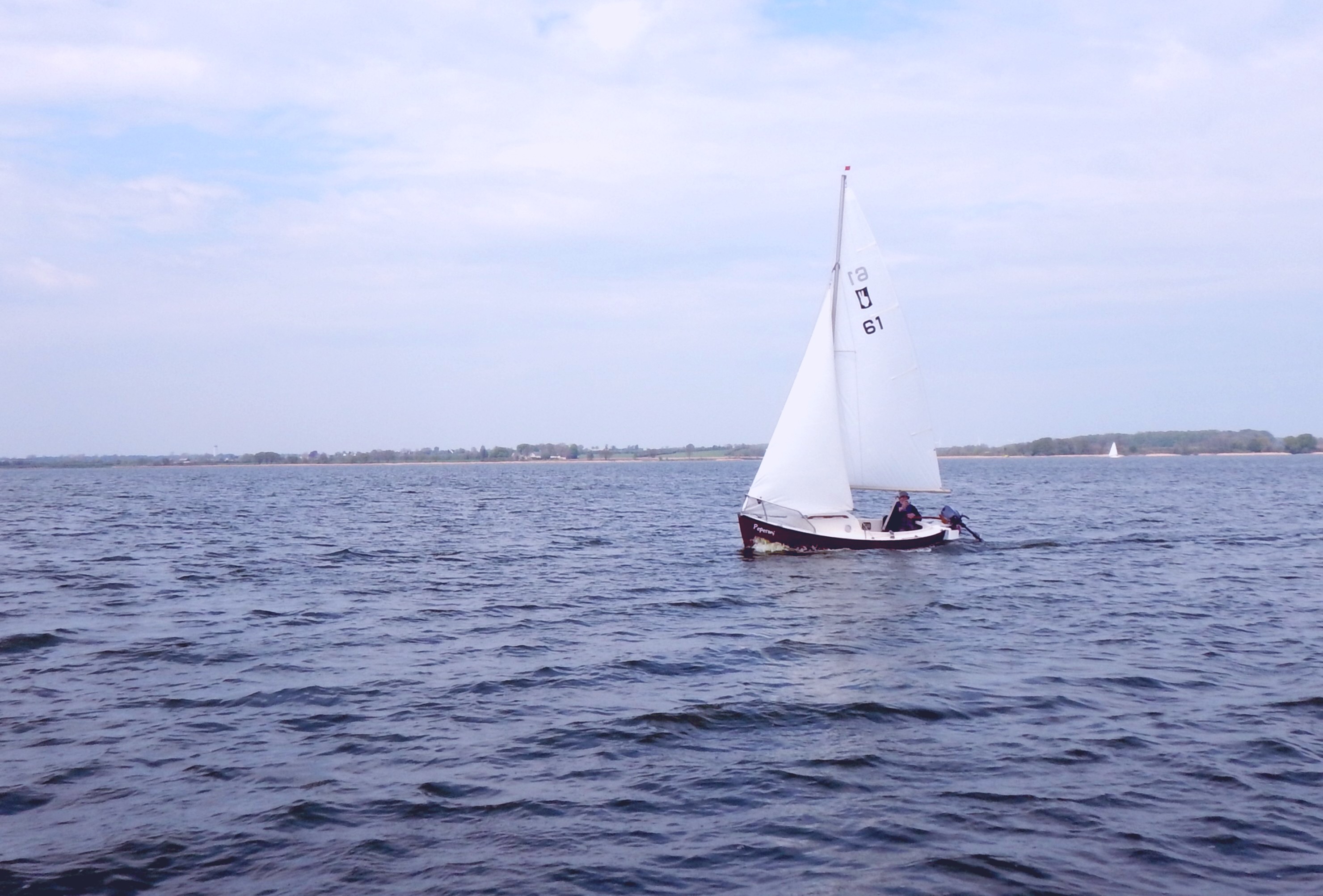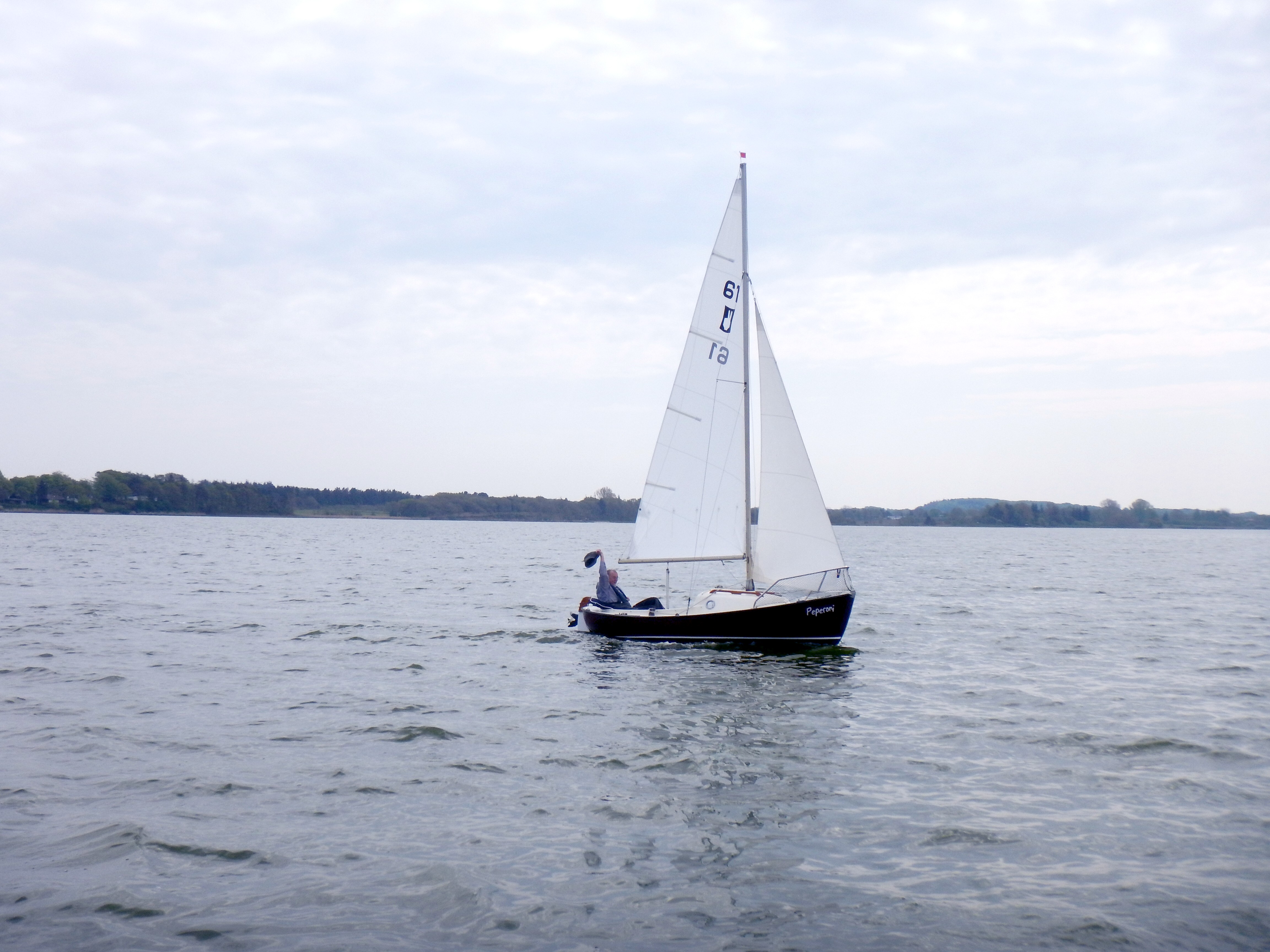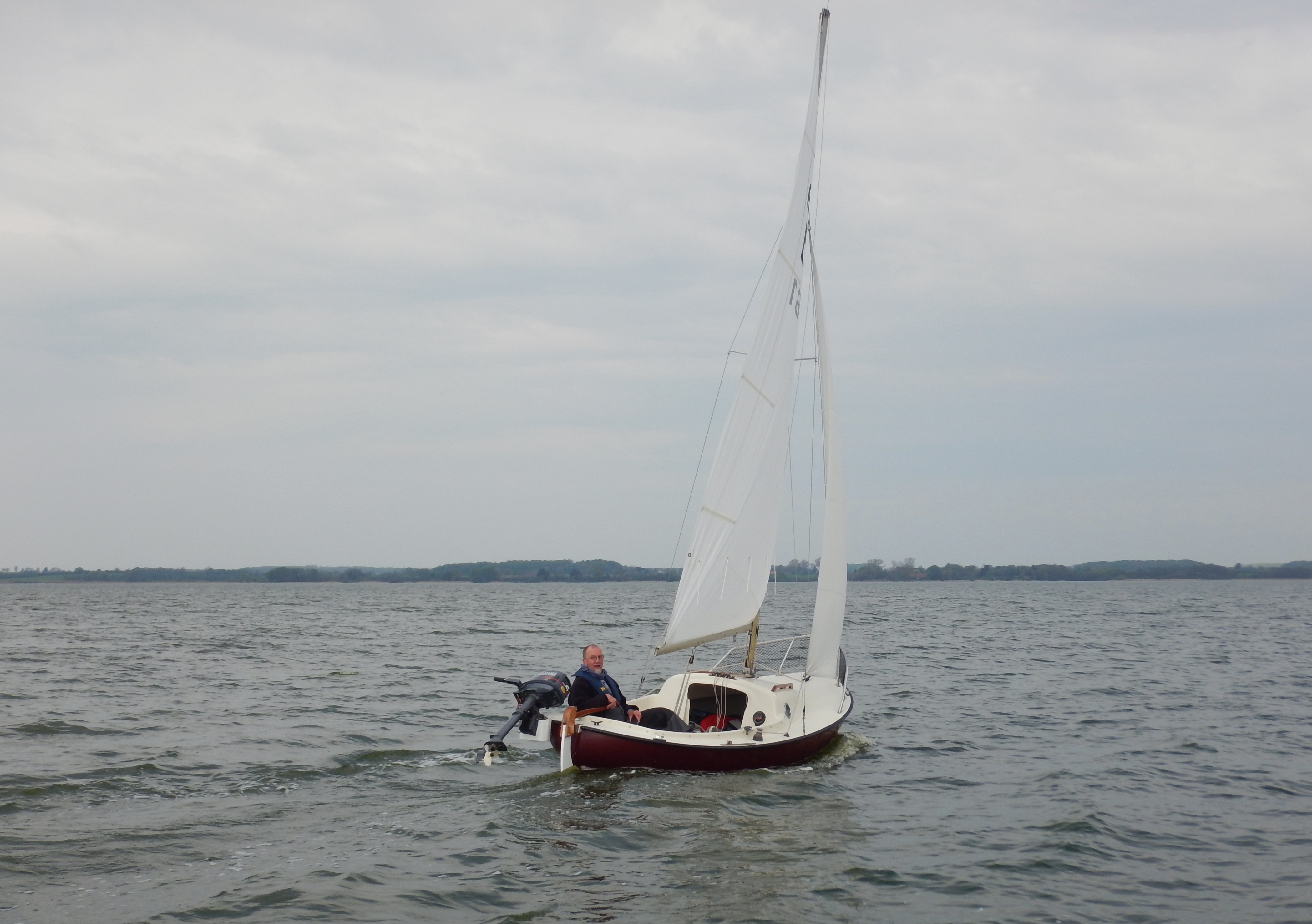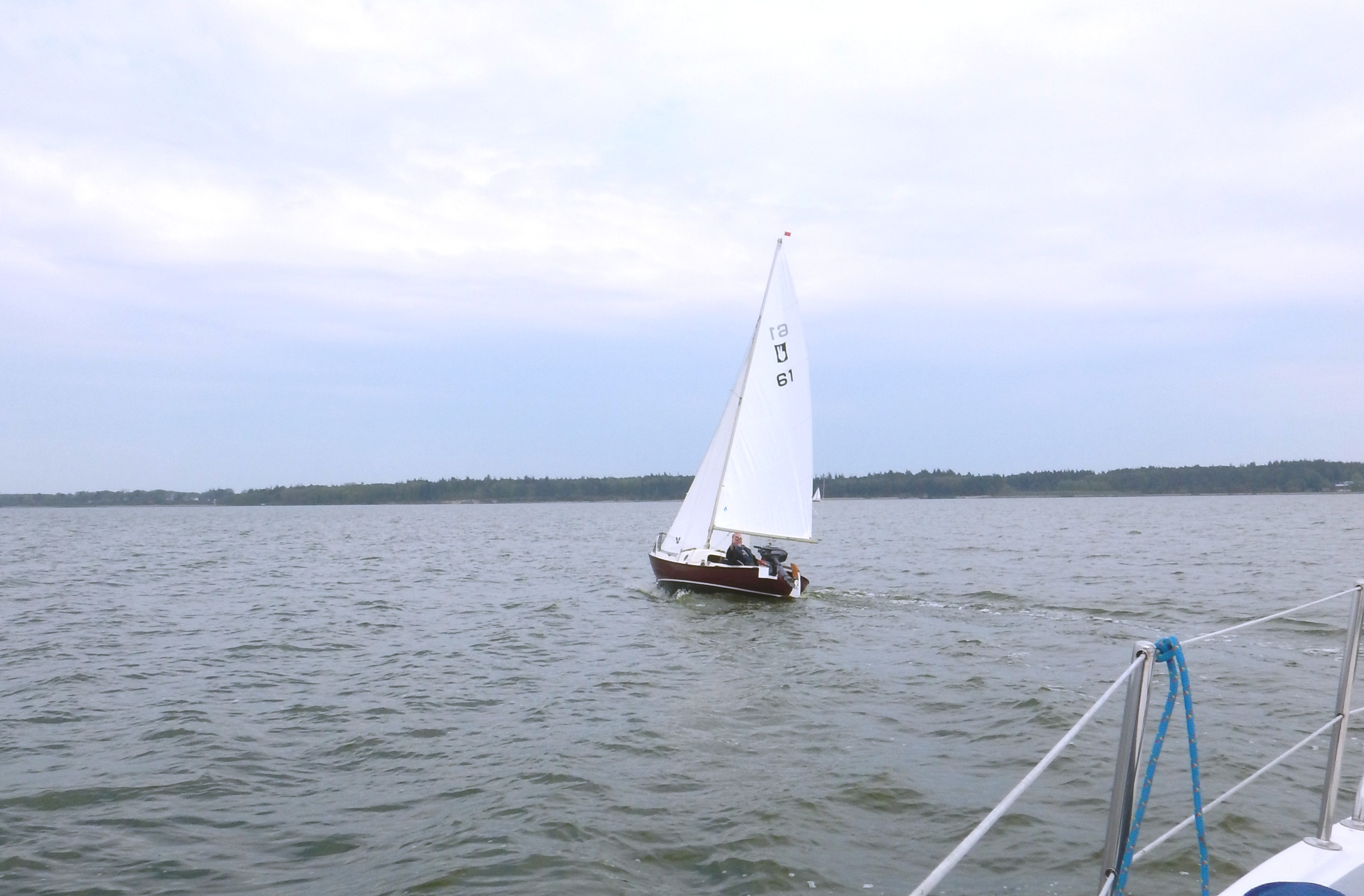 15.05.2020
A new outboard for Peperoni. An Epropulsion 1.0 PLUS. What a great experience !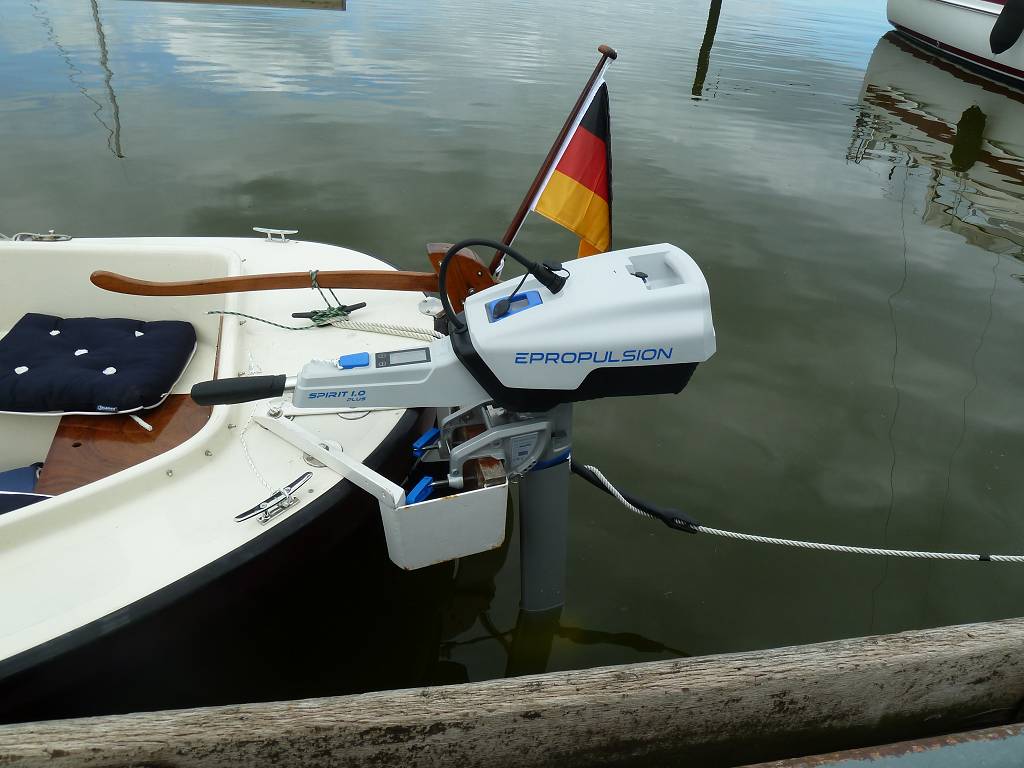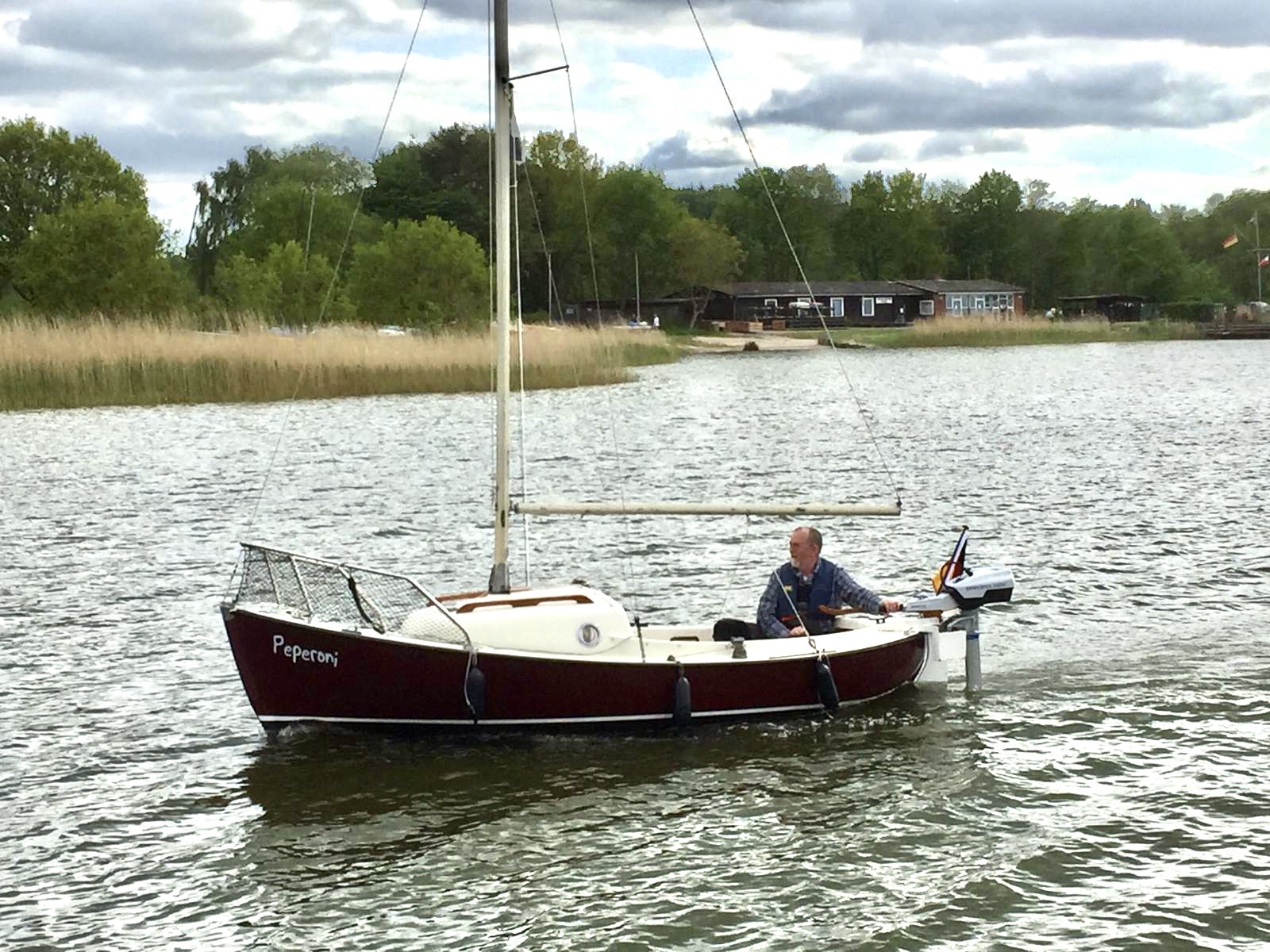 I made a little video.
Just click the foto.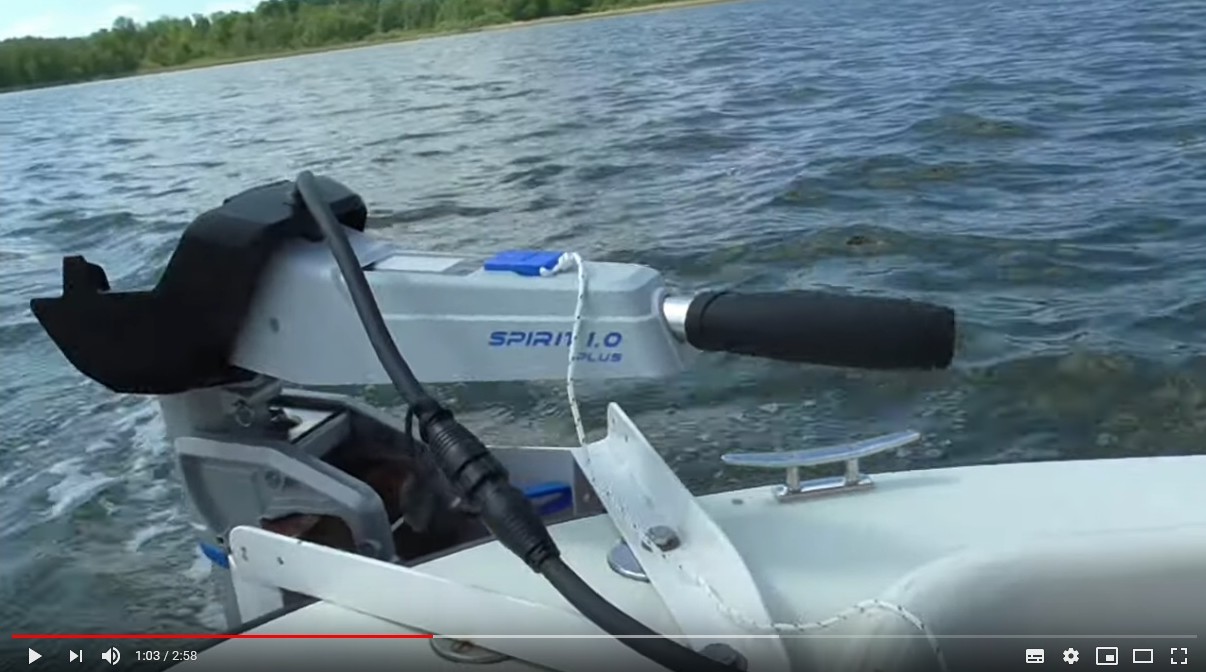 30.09.2020
A new Cockpit-Cover.
Many thanks to Holm-Sailmaker for your perfect support.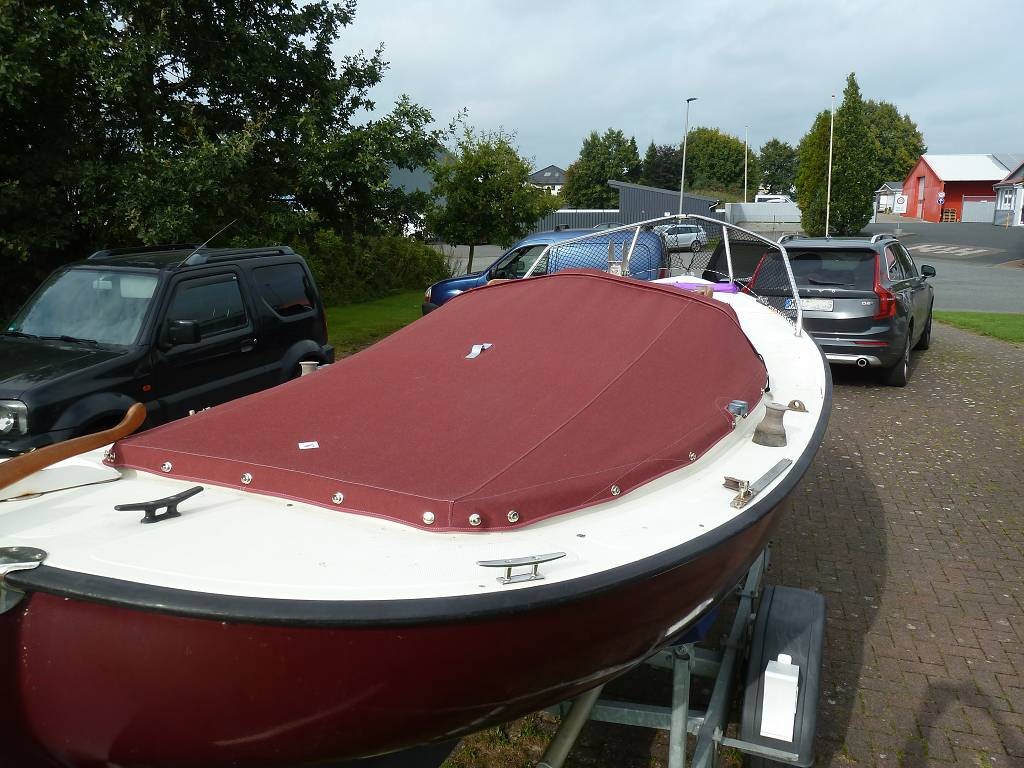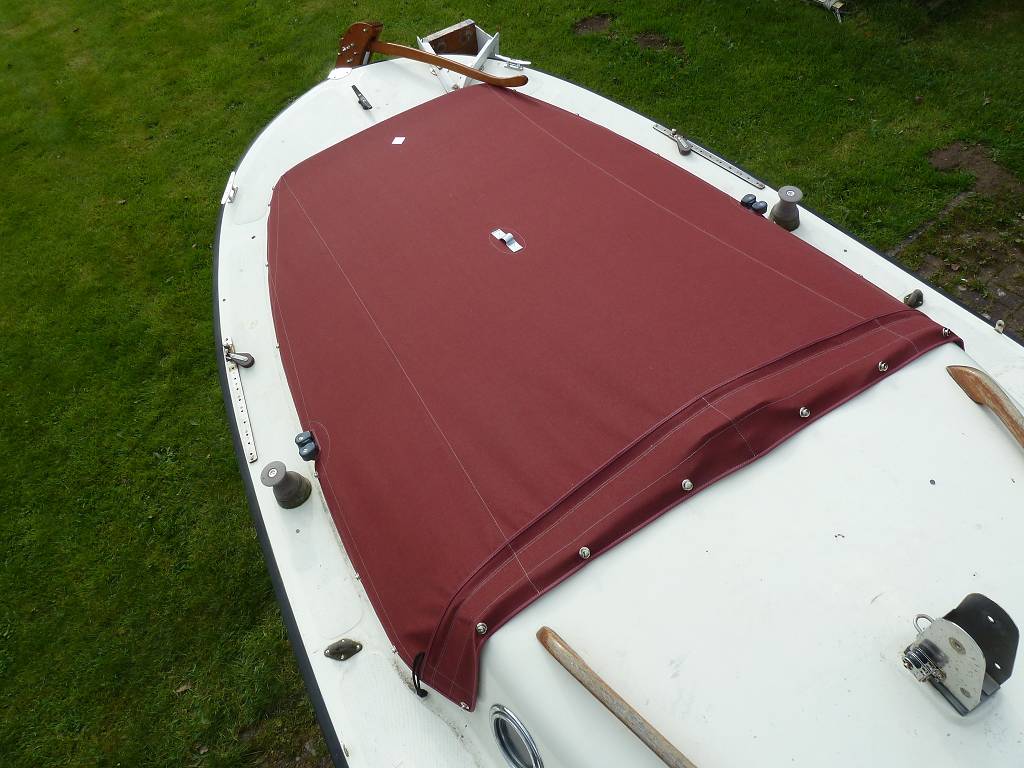 02.07.2021
This is what it looks like, when Peperoni is overtaking ;-))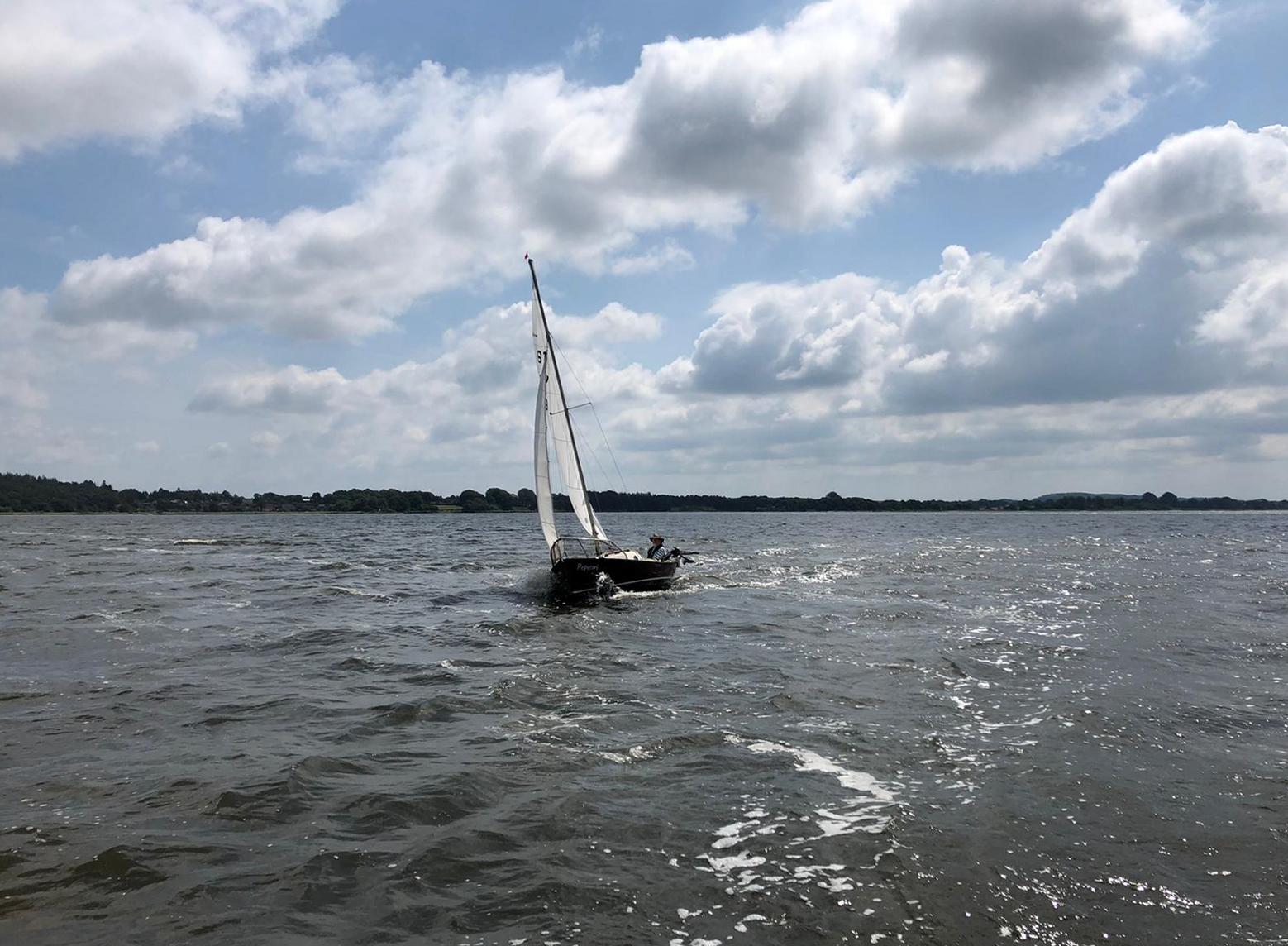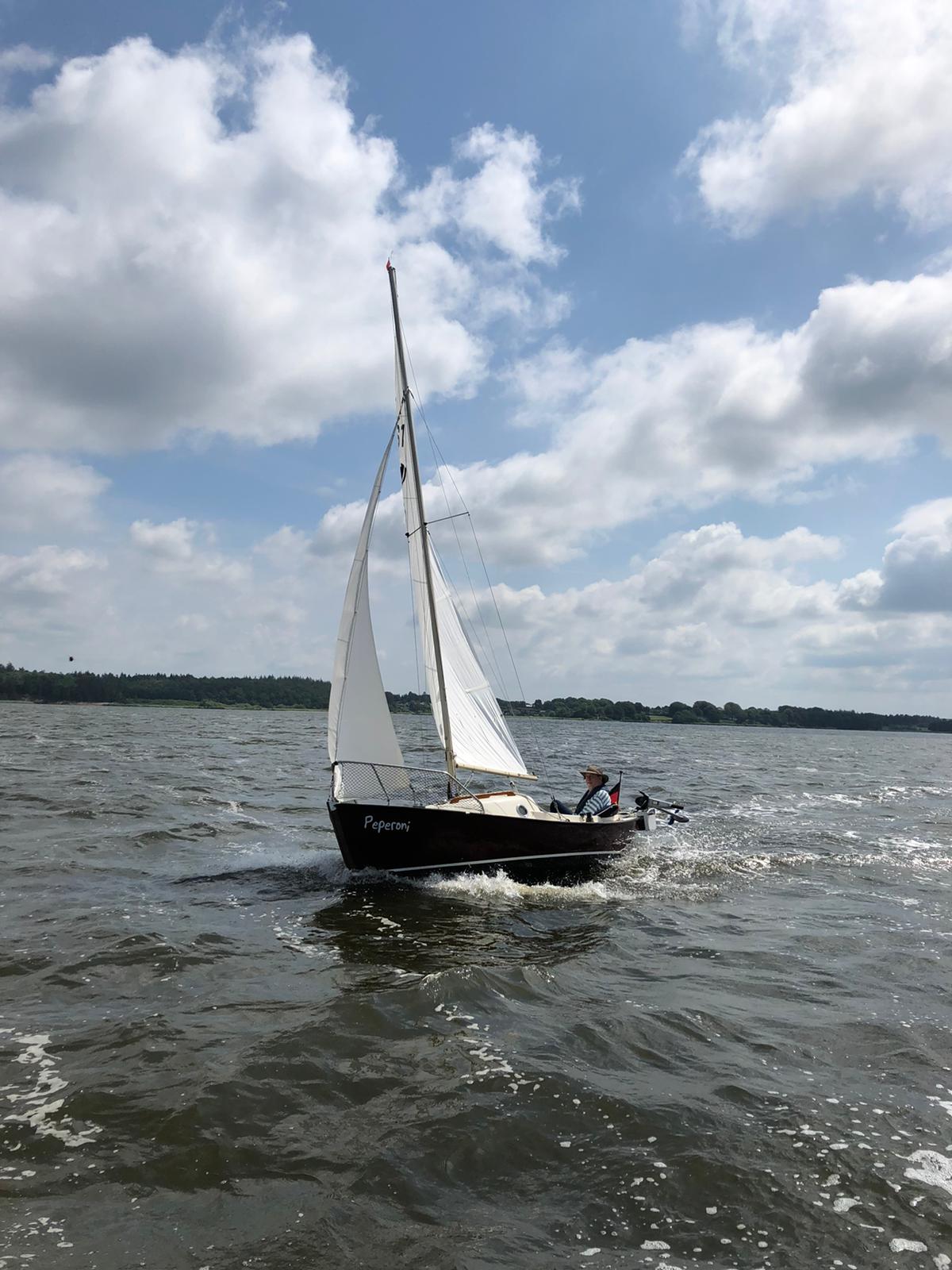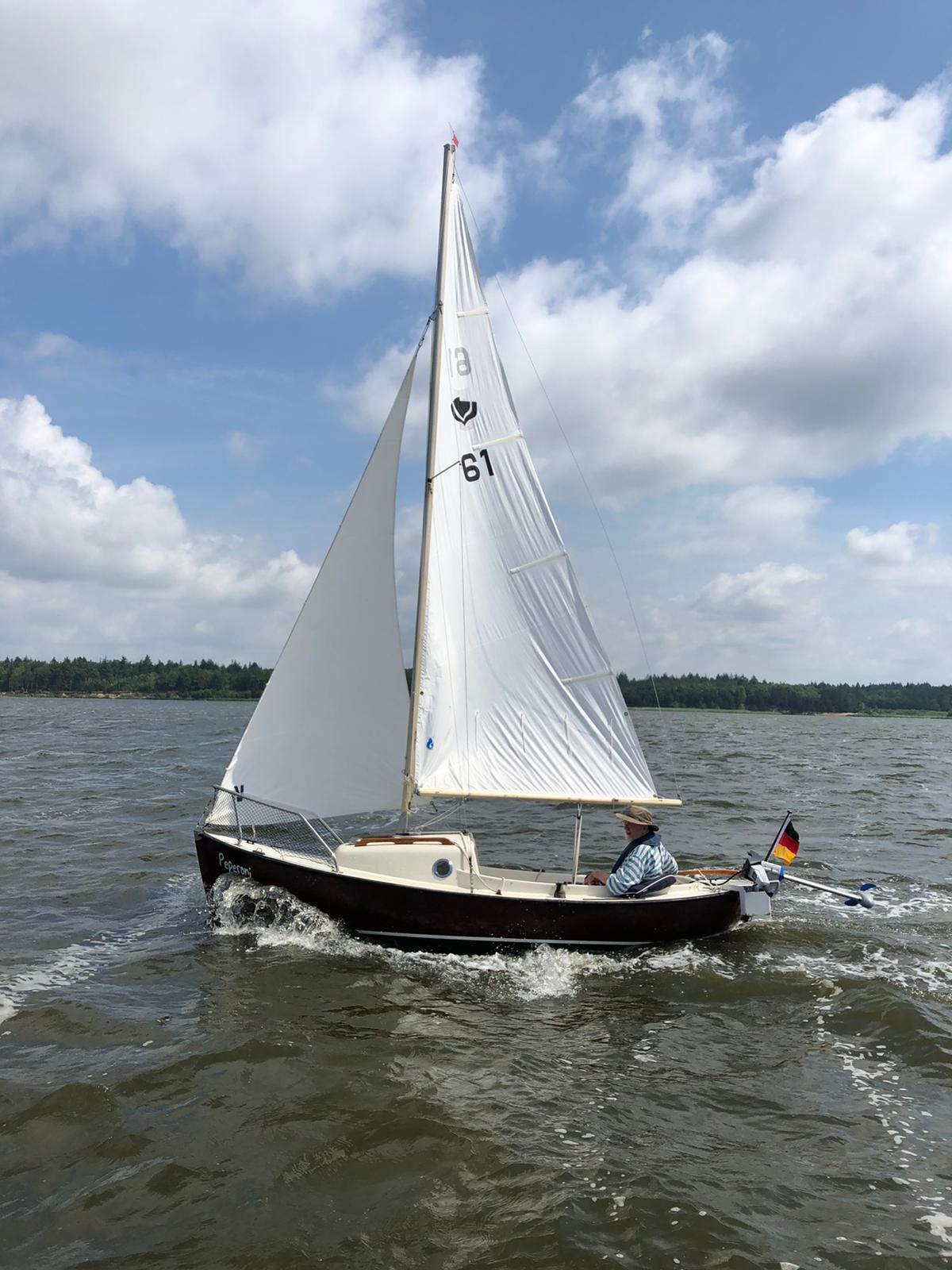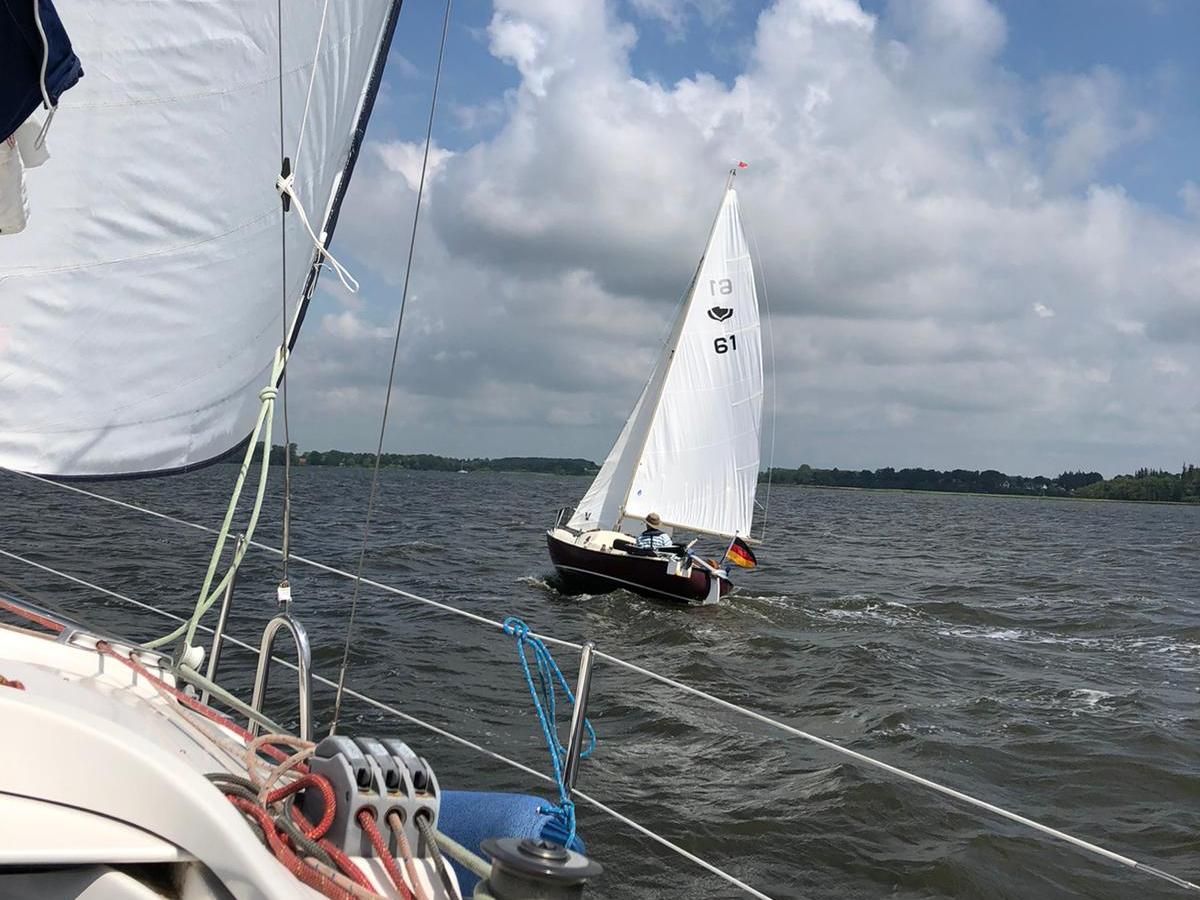 07.08.2021
After all, my cowling arrived ! Doesn´t it look much better now?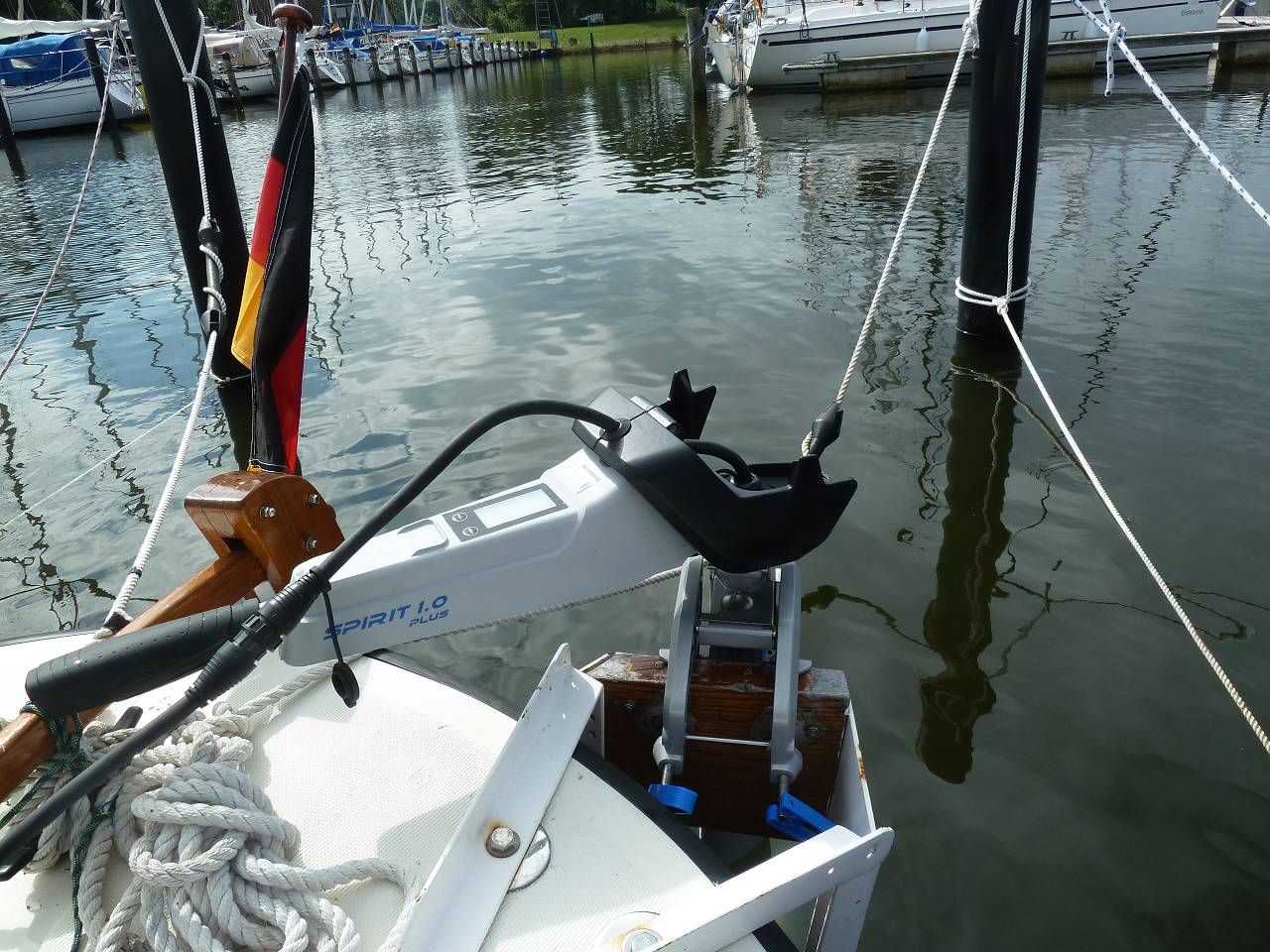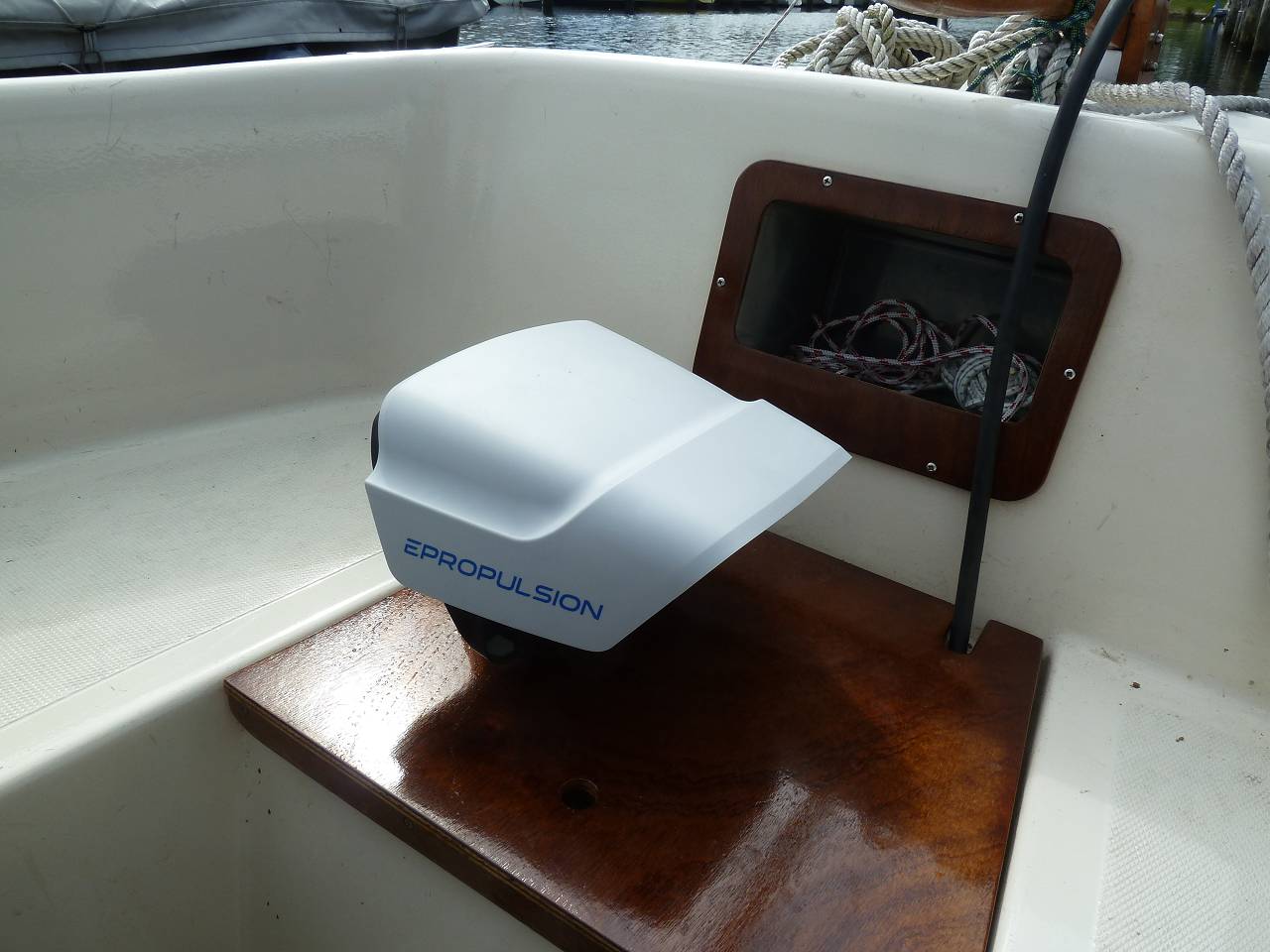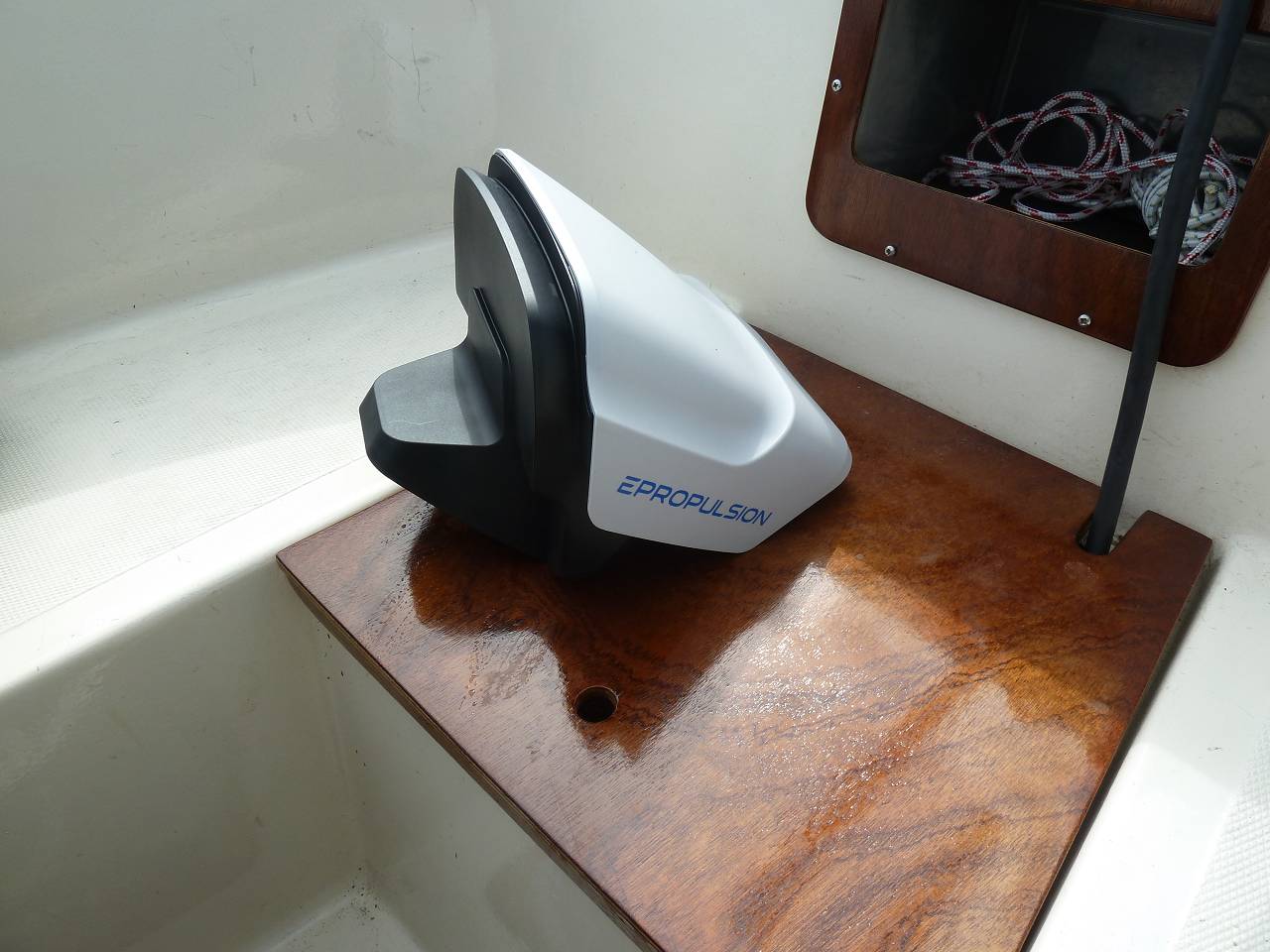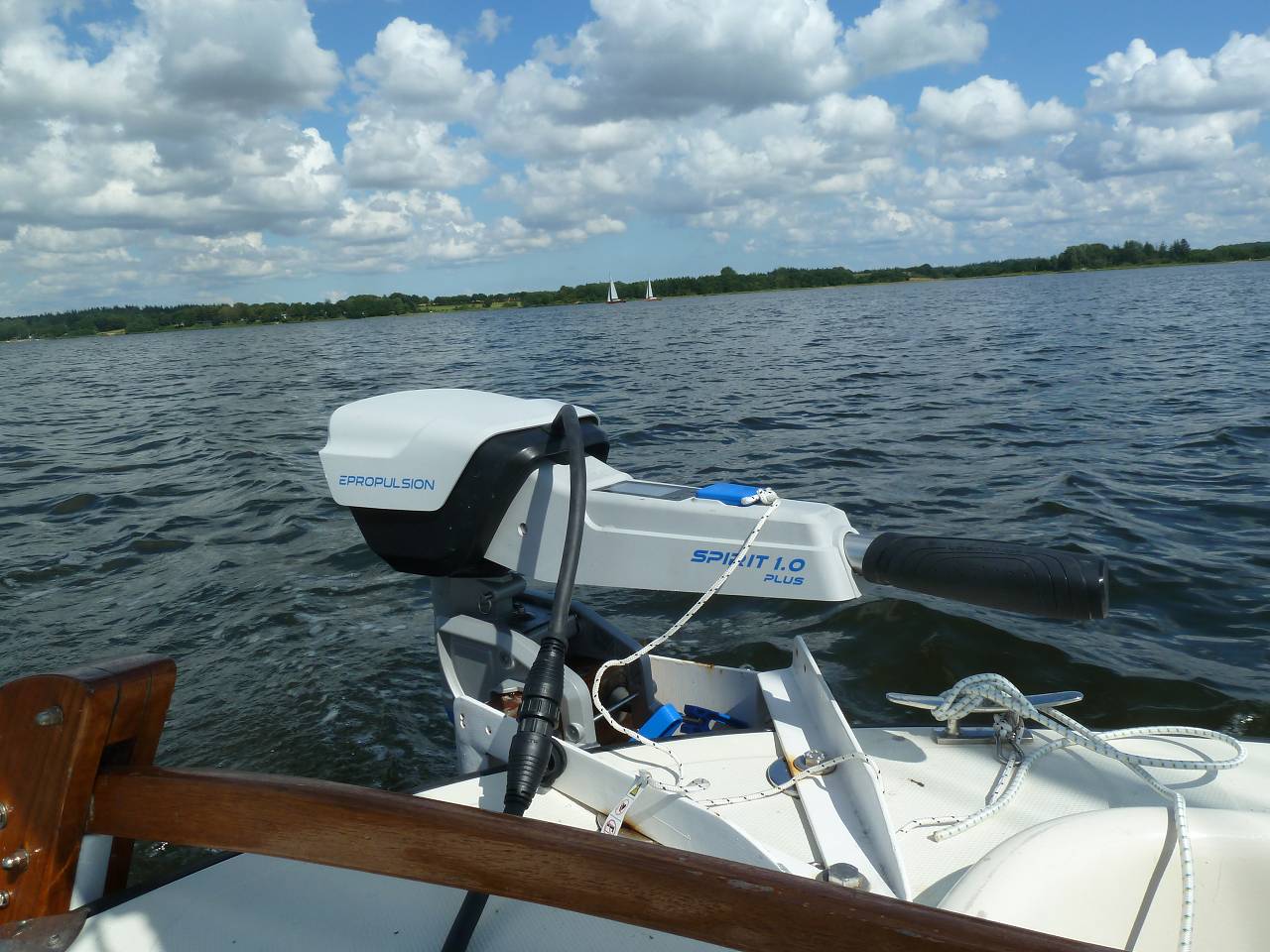 18.10.2021
On 29.11.2020, Werner shared a few hints with us. Especially about the mast bracket I was curios. I got myself one build of stainless steel and I am very enthusiatic about it. It is not only a great help when rigging, but also for transport.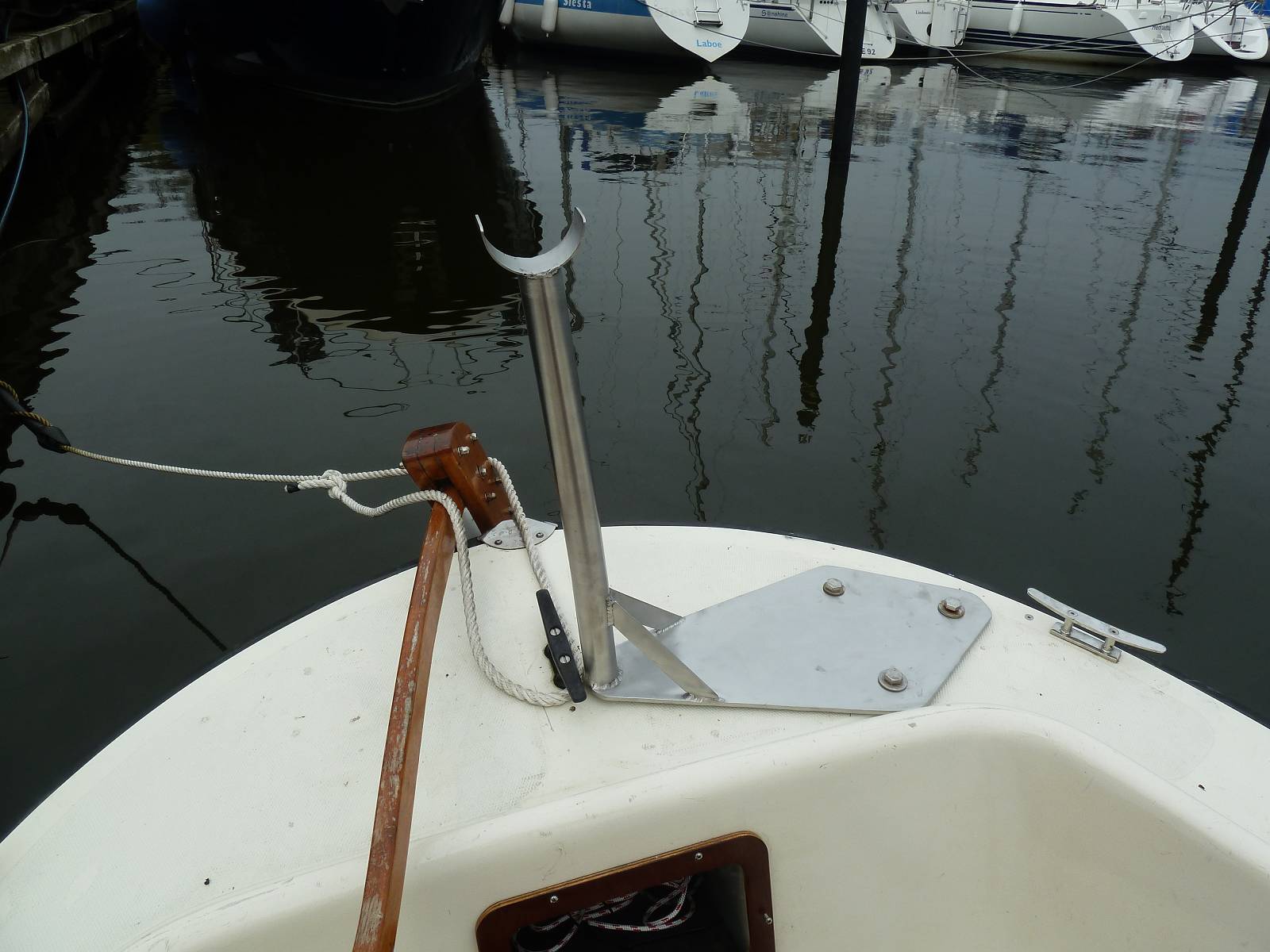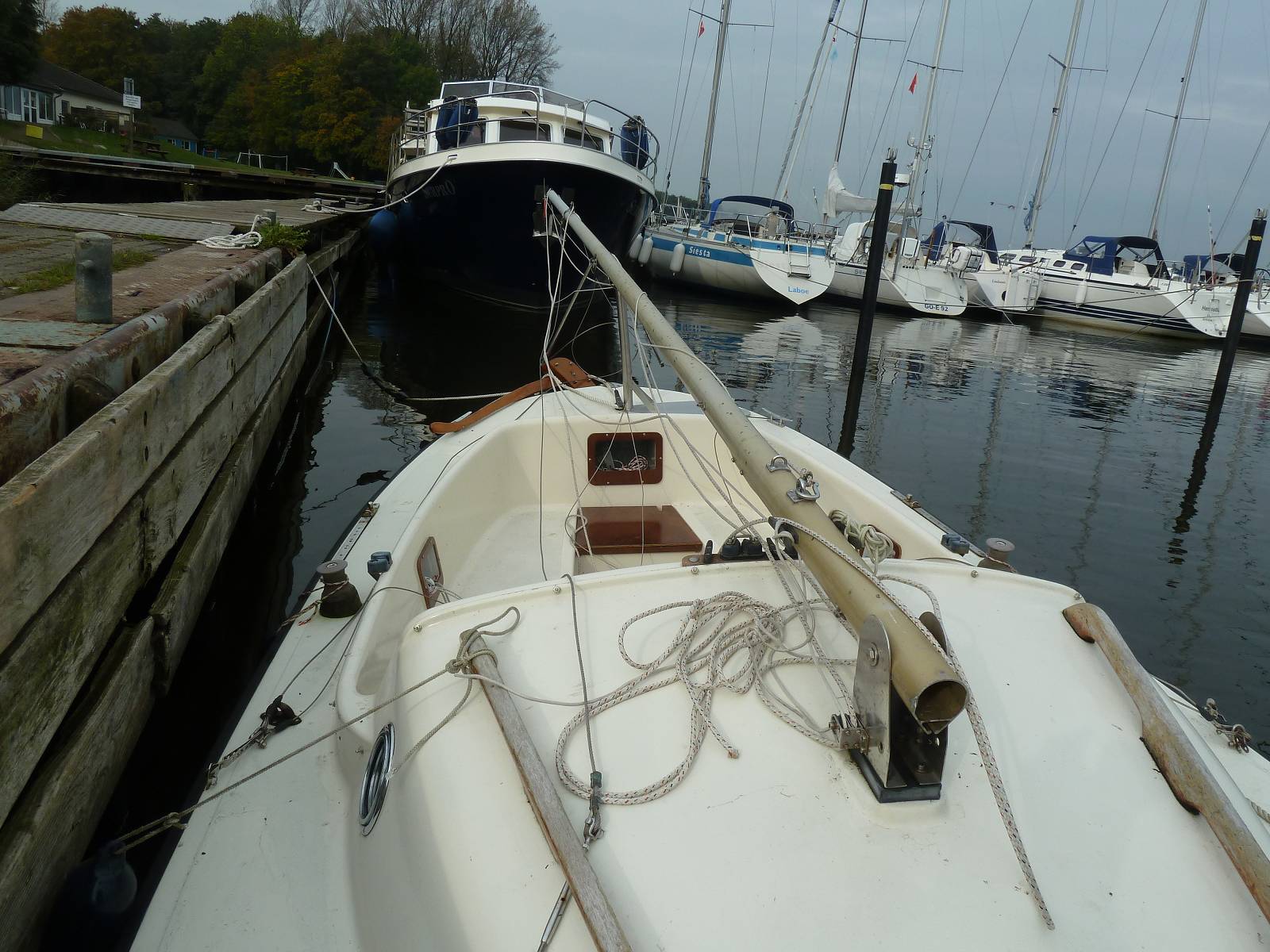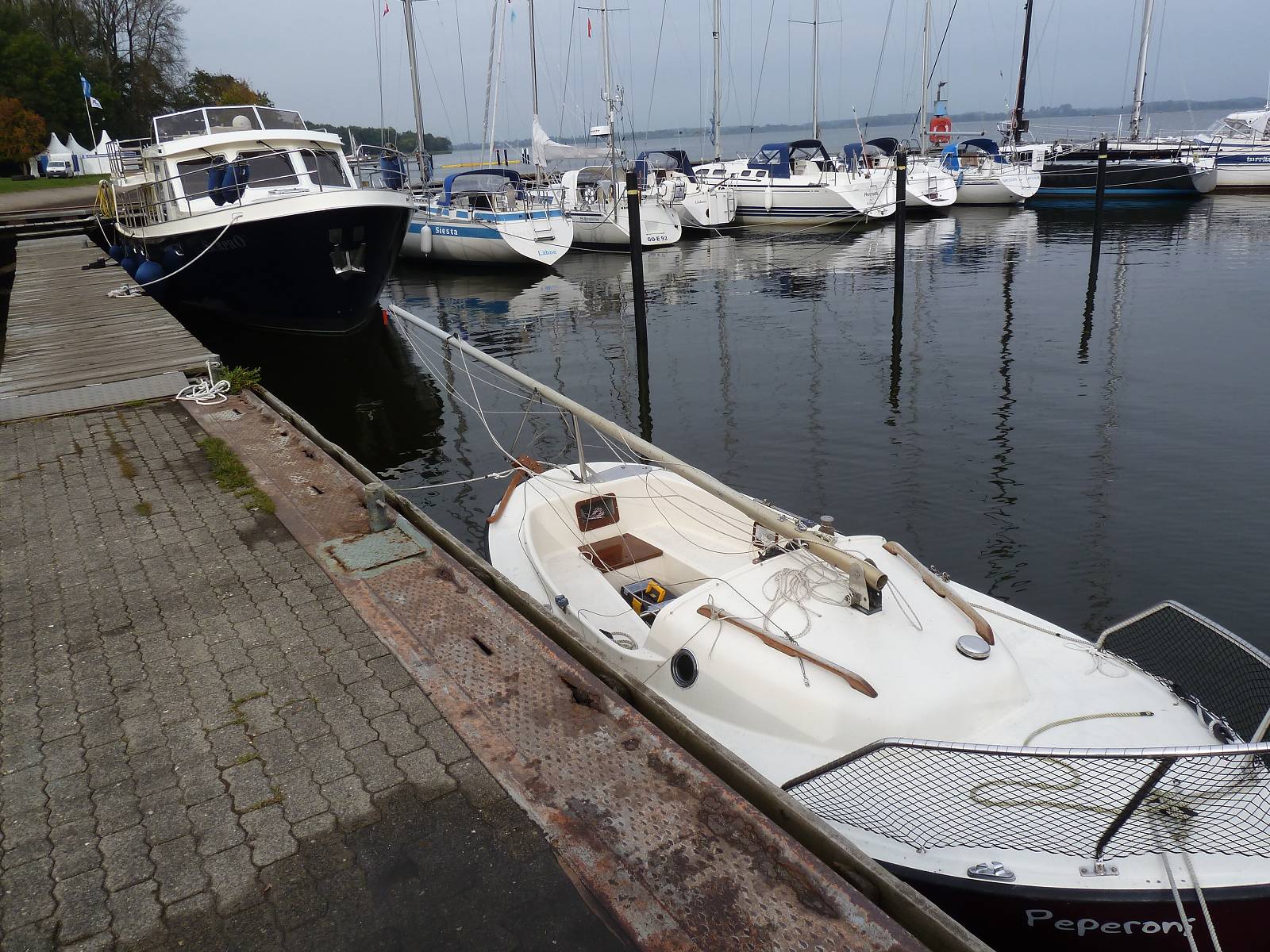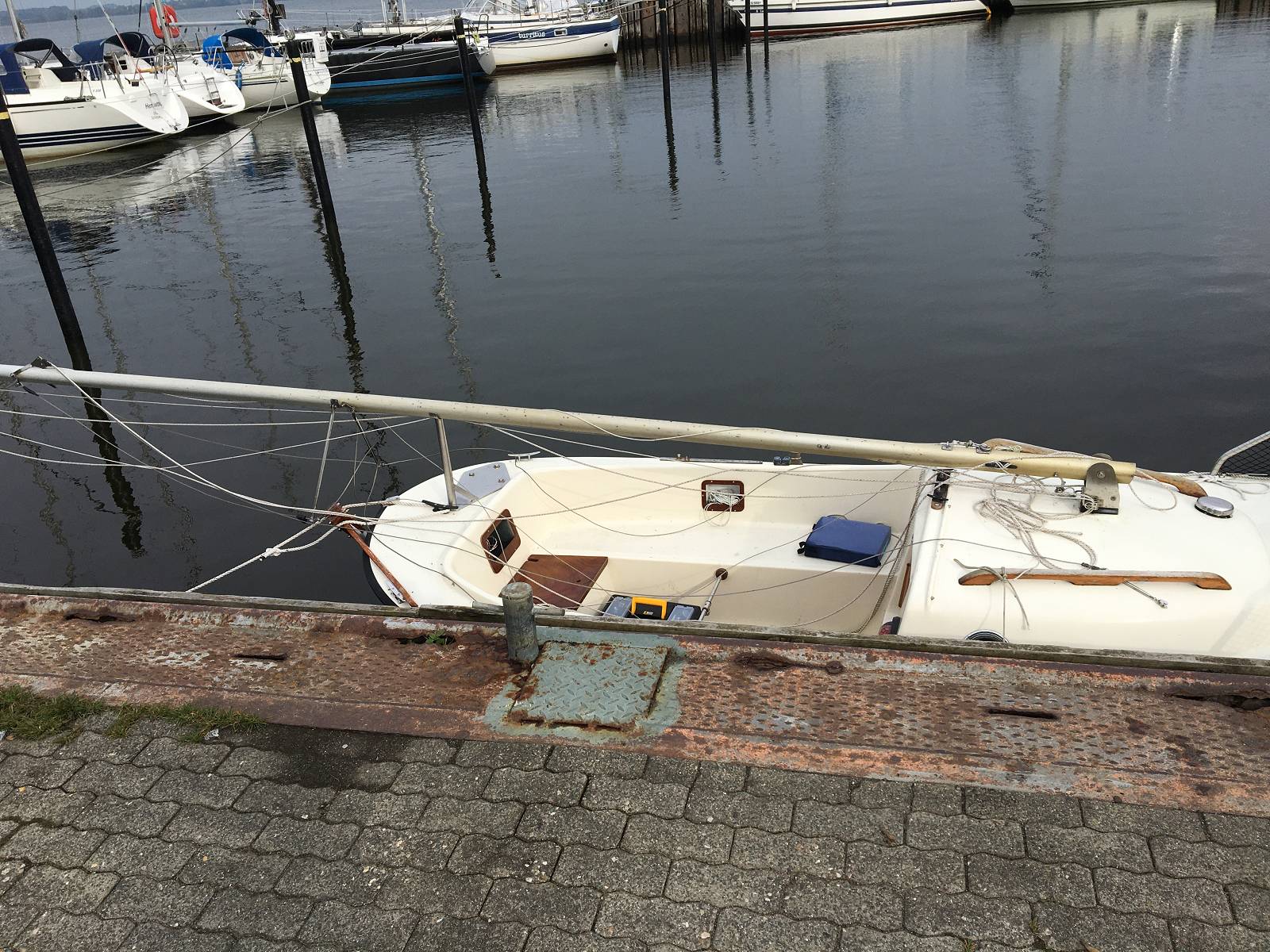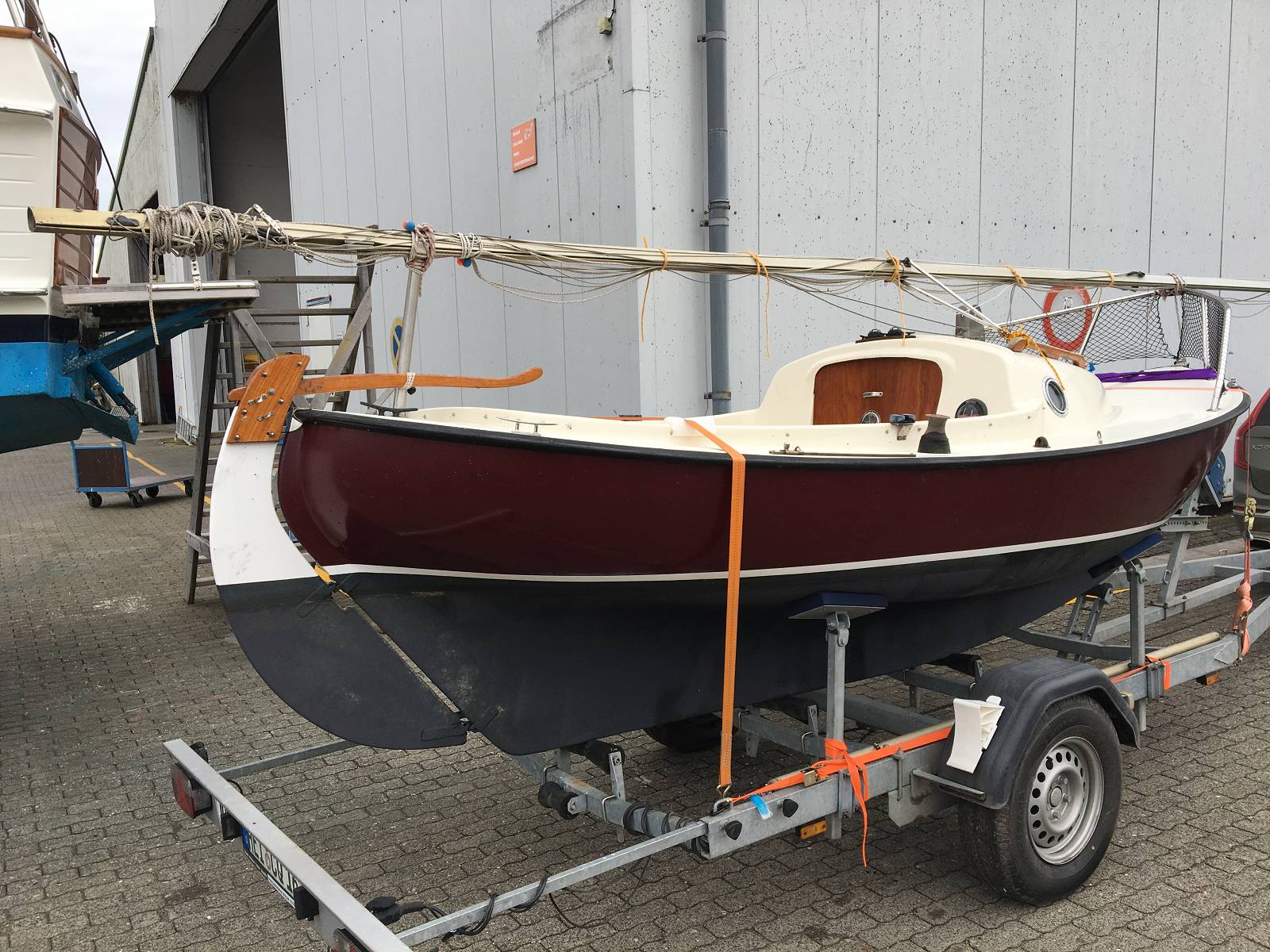 ---
2022
Painting Deck/Cockpit
Removing all deck fittings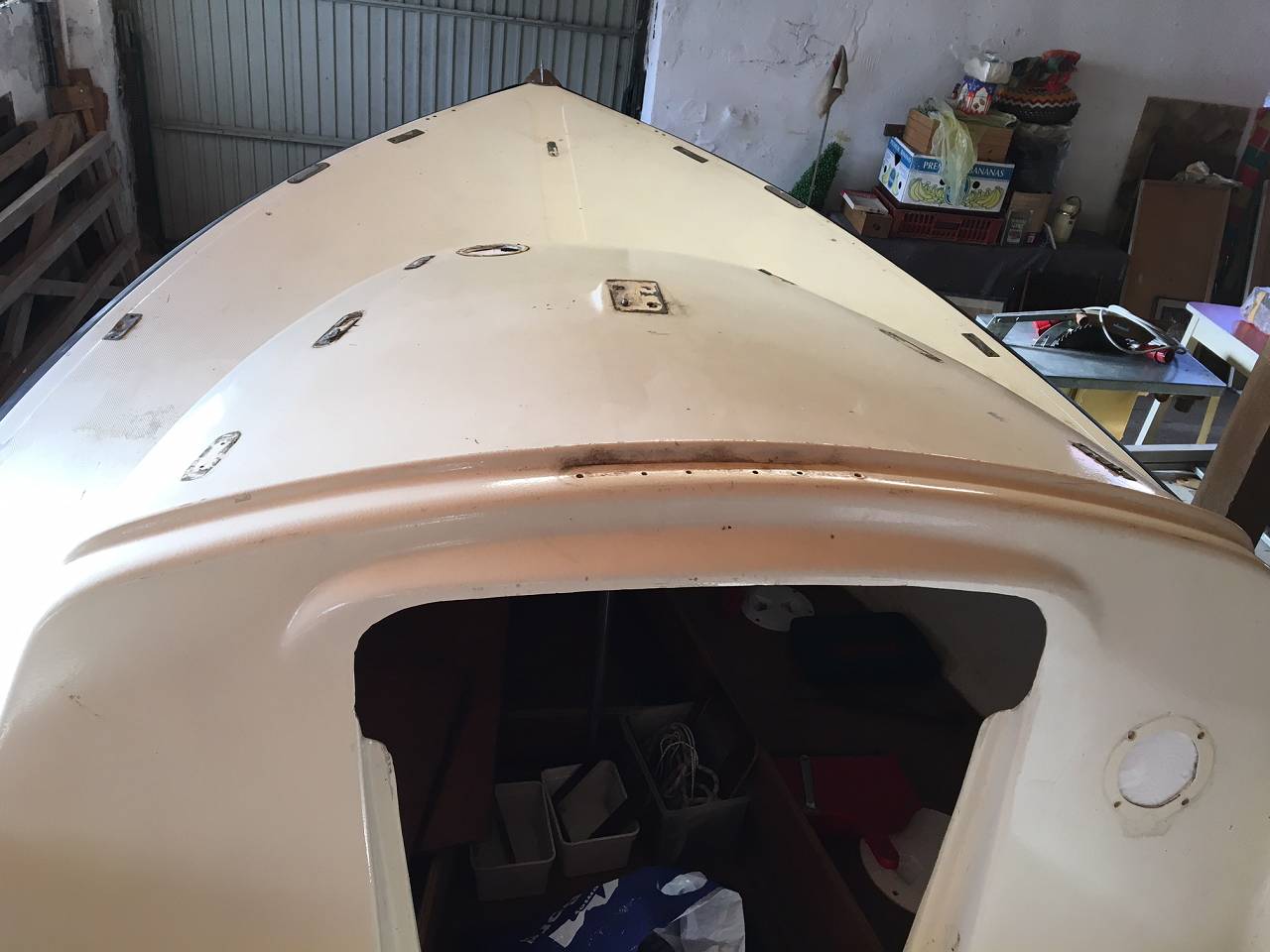 Sanding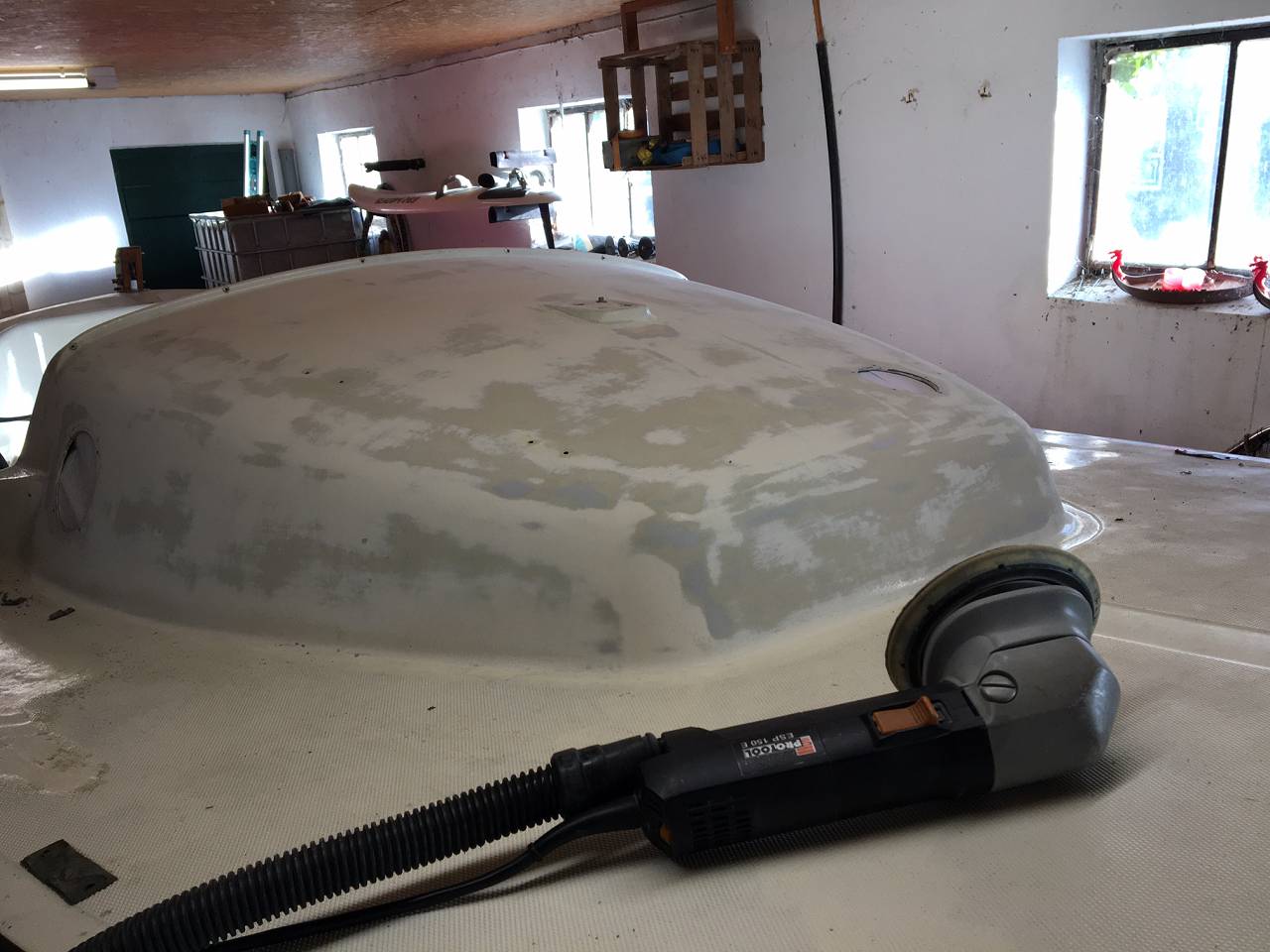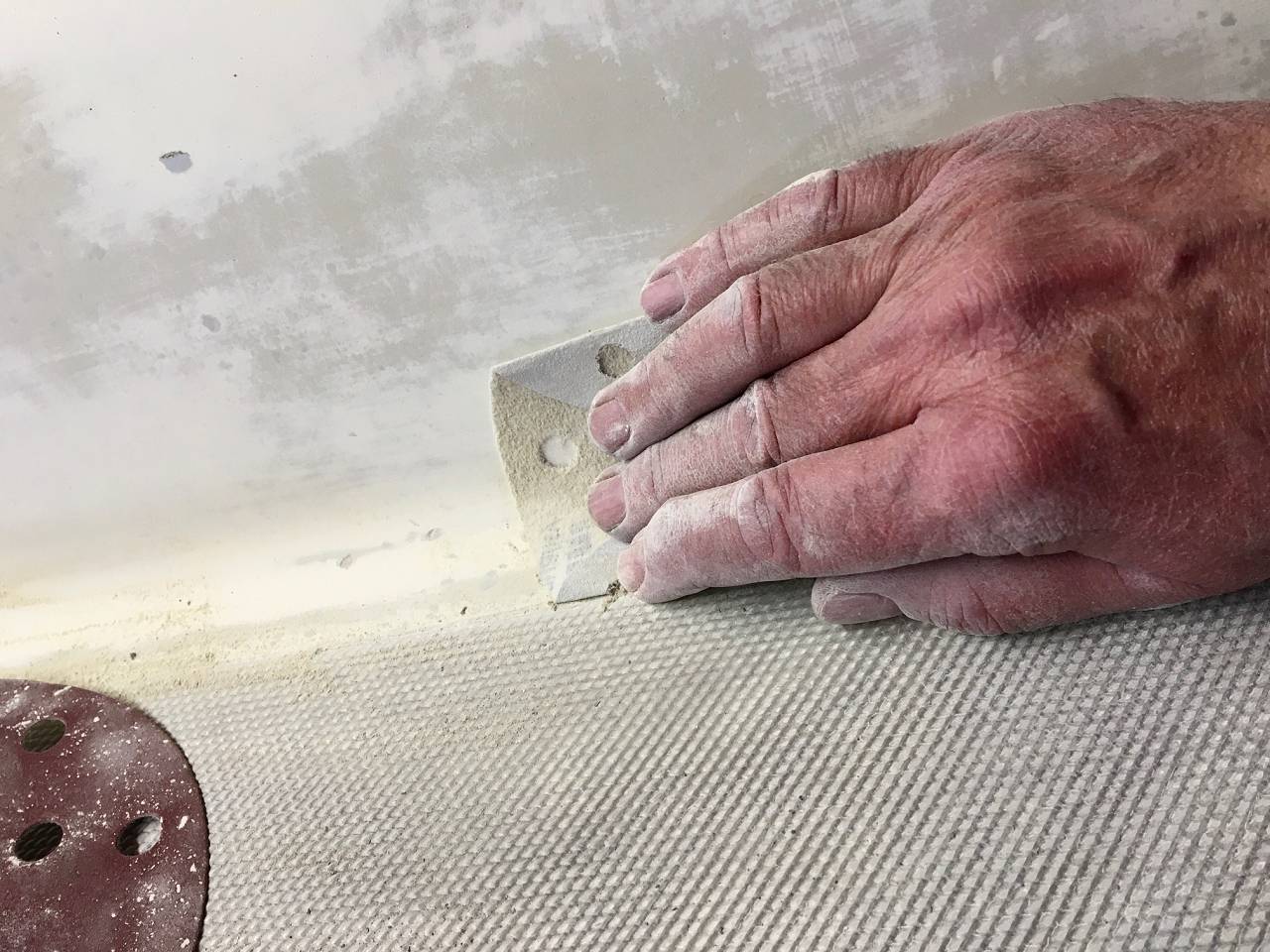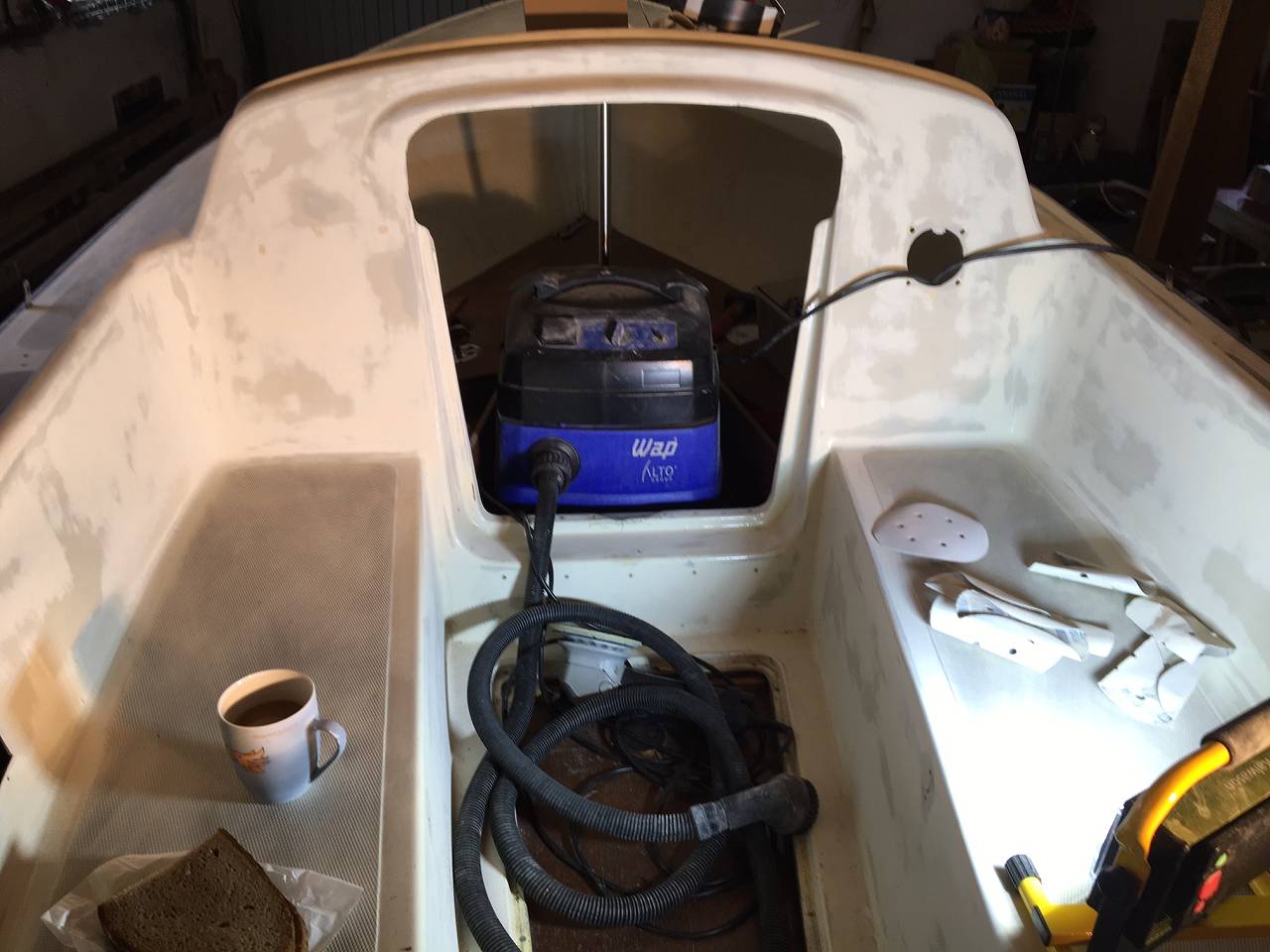 3 x International "Interprotect" .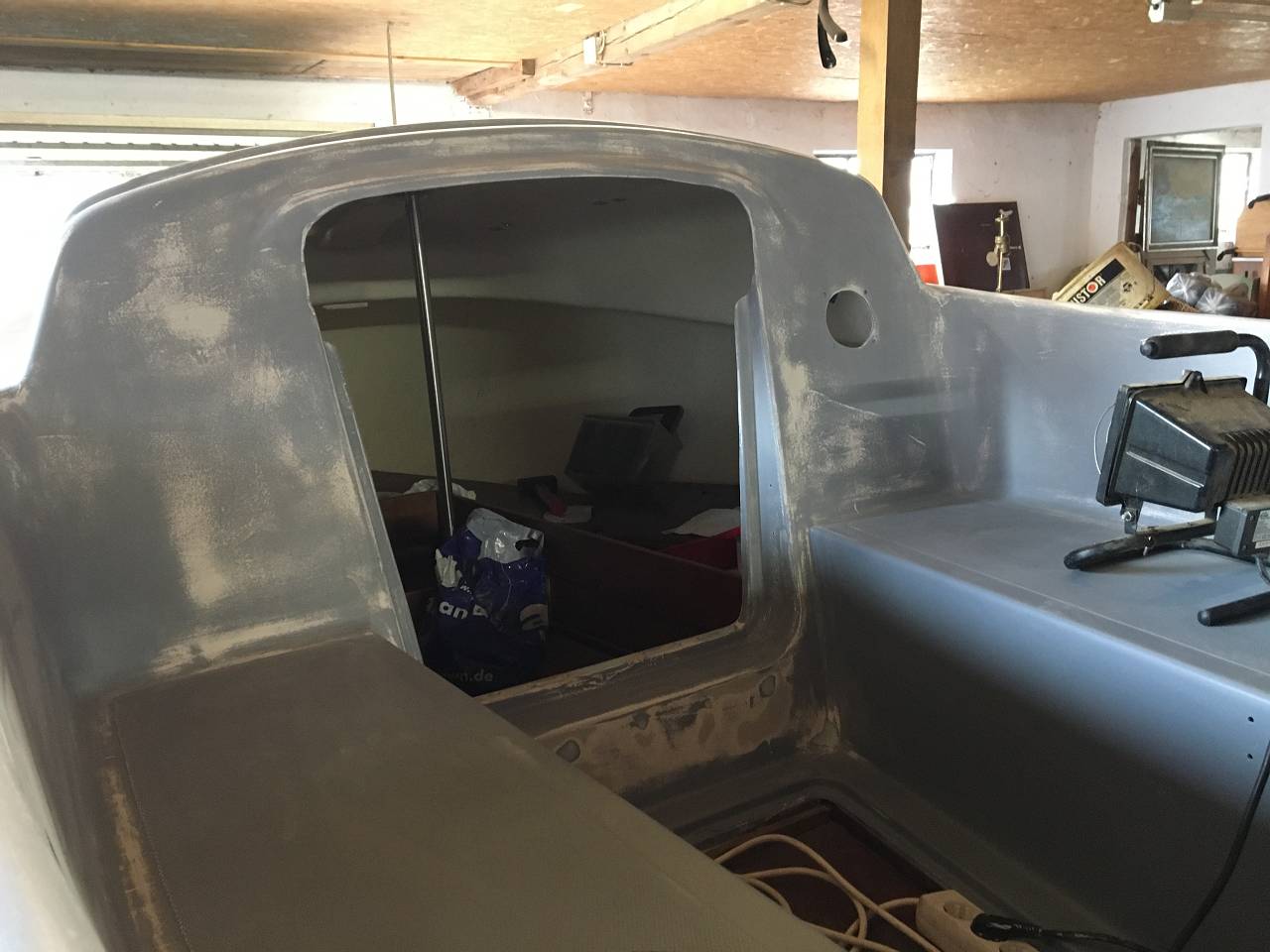 2 x International "Perfection Undercoat"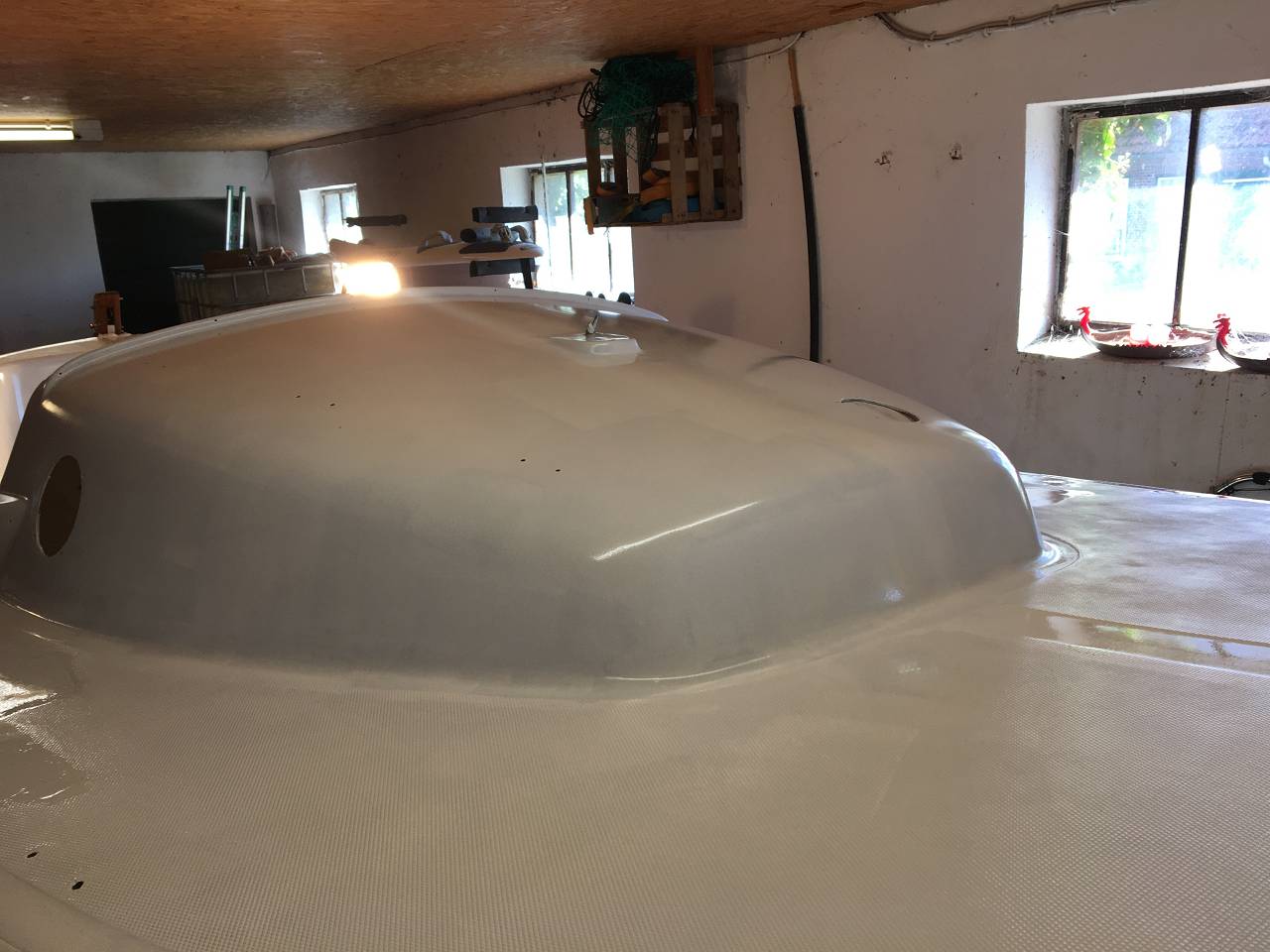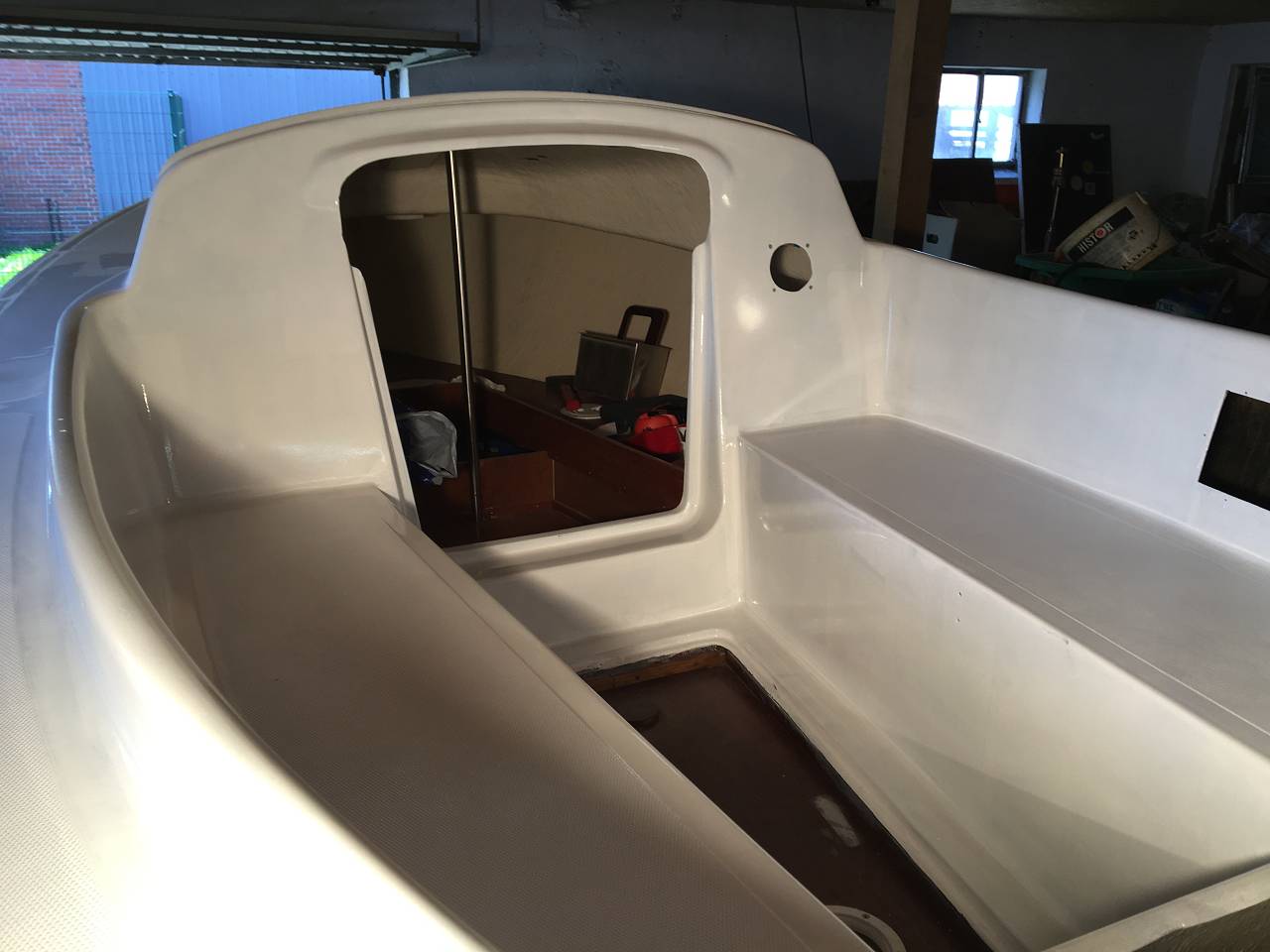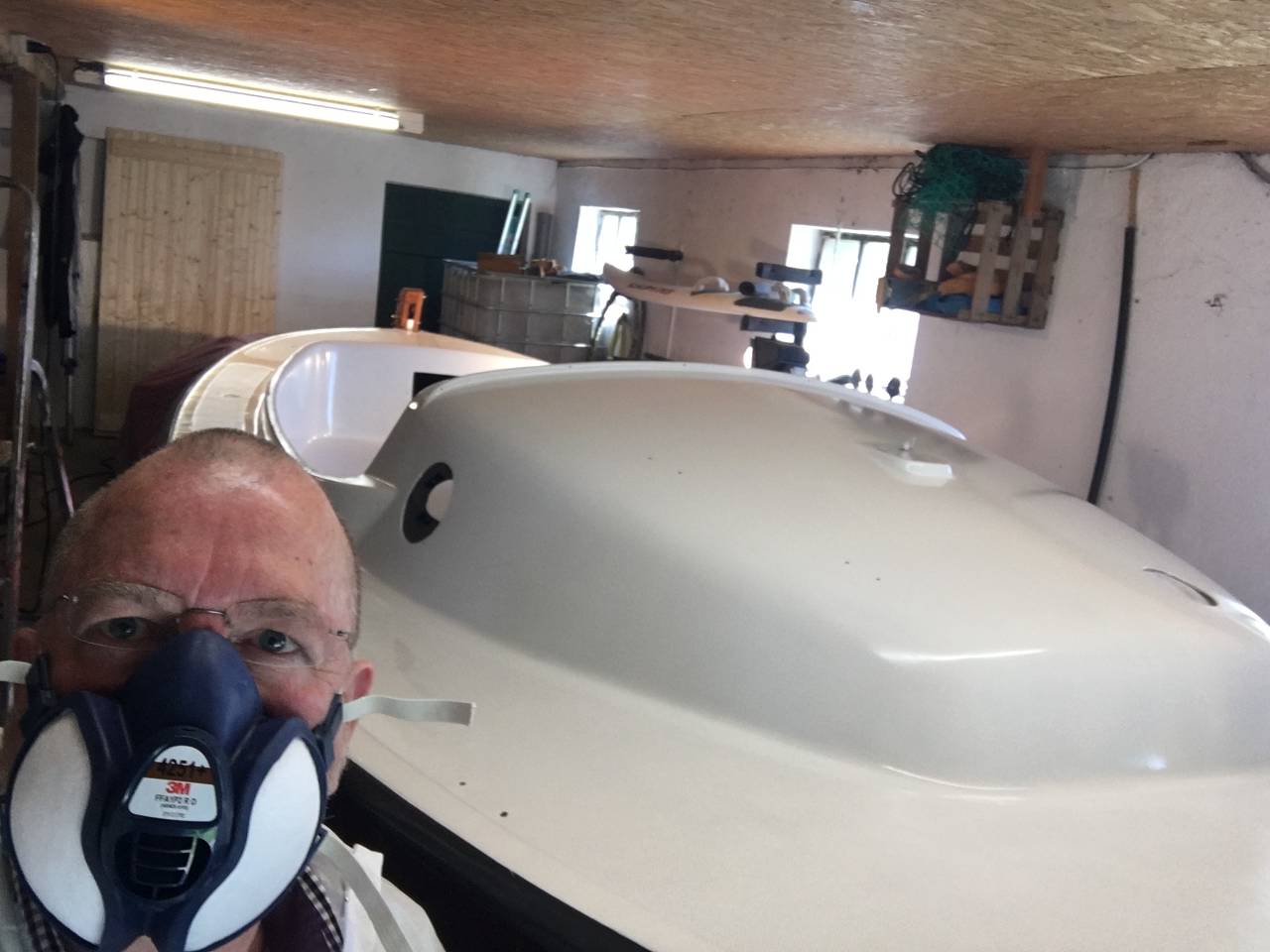 2 x International "Perfection off white"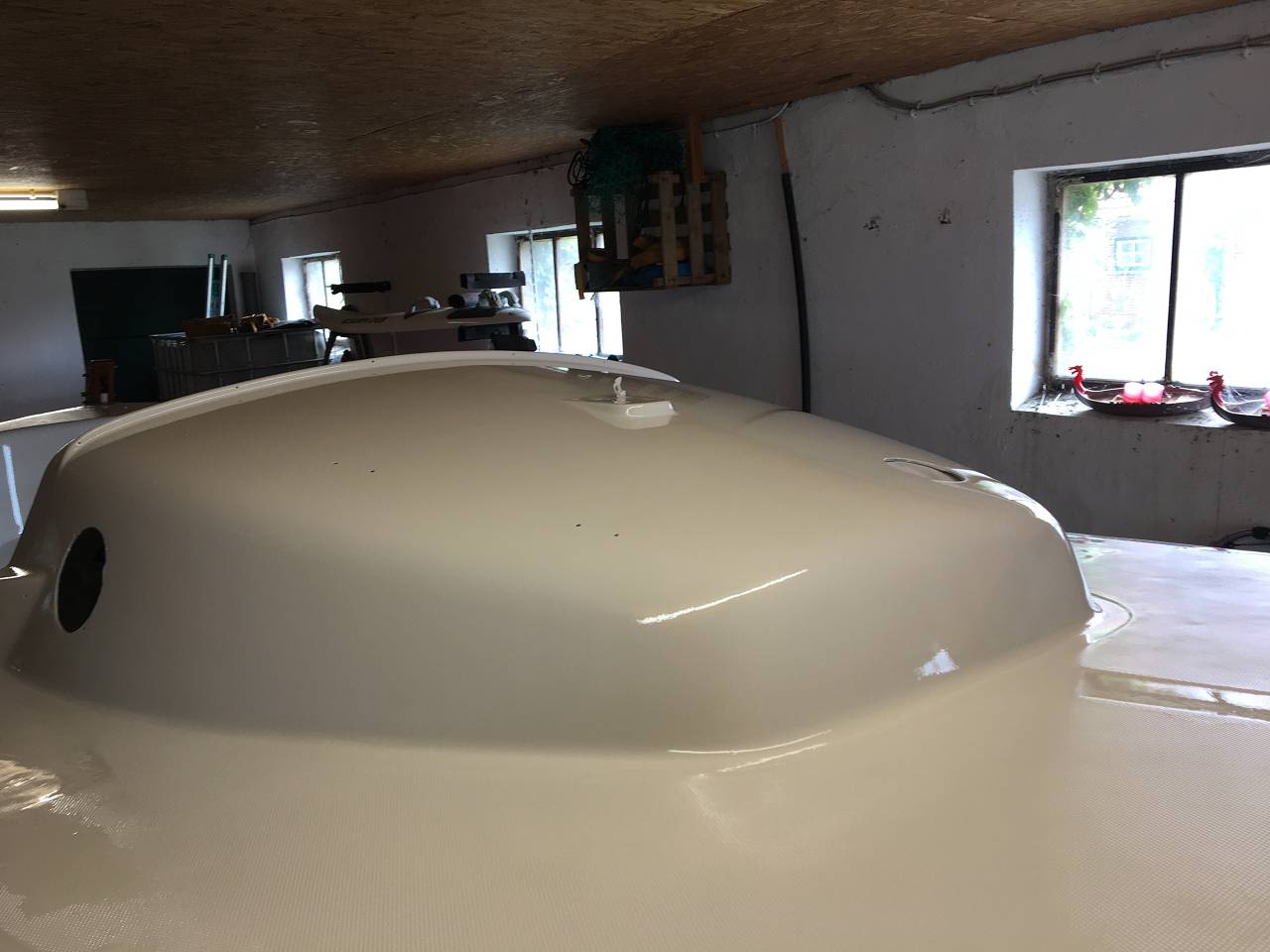 Mounting the deck fittings.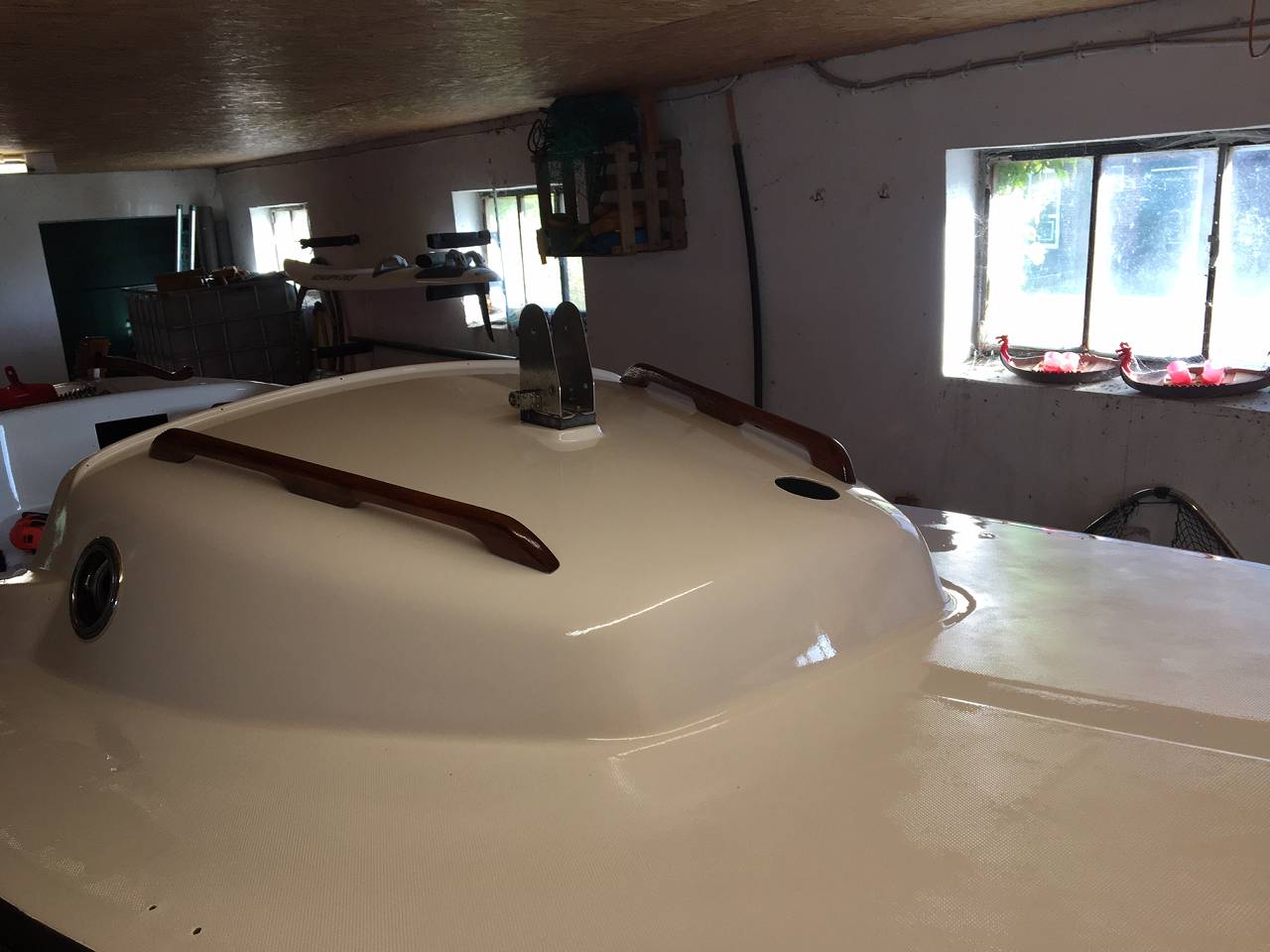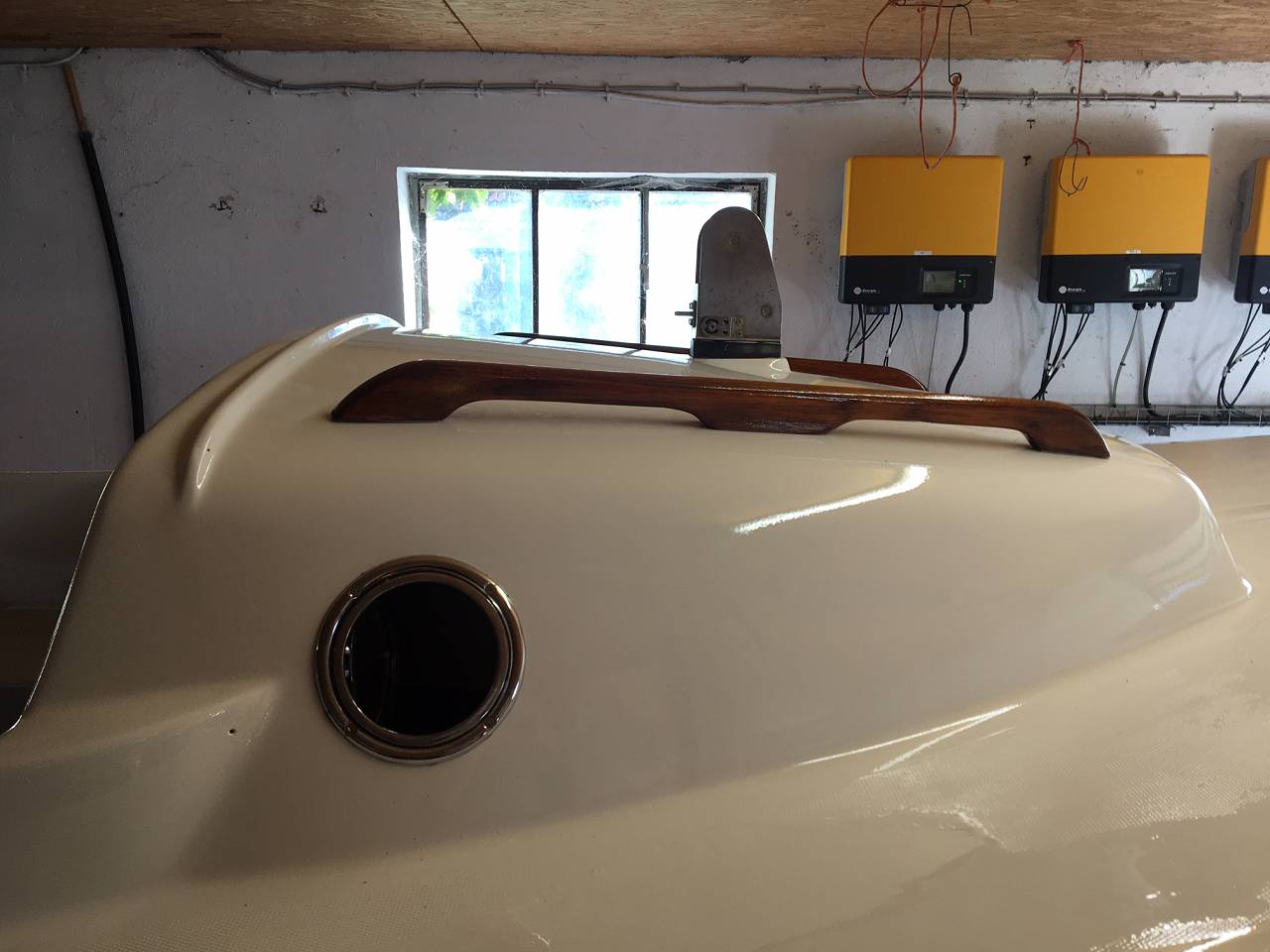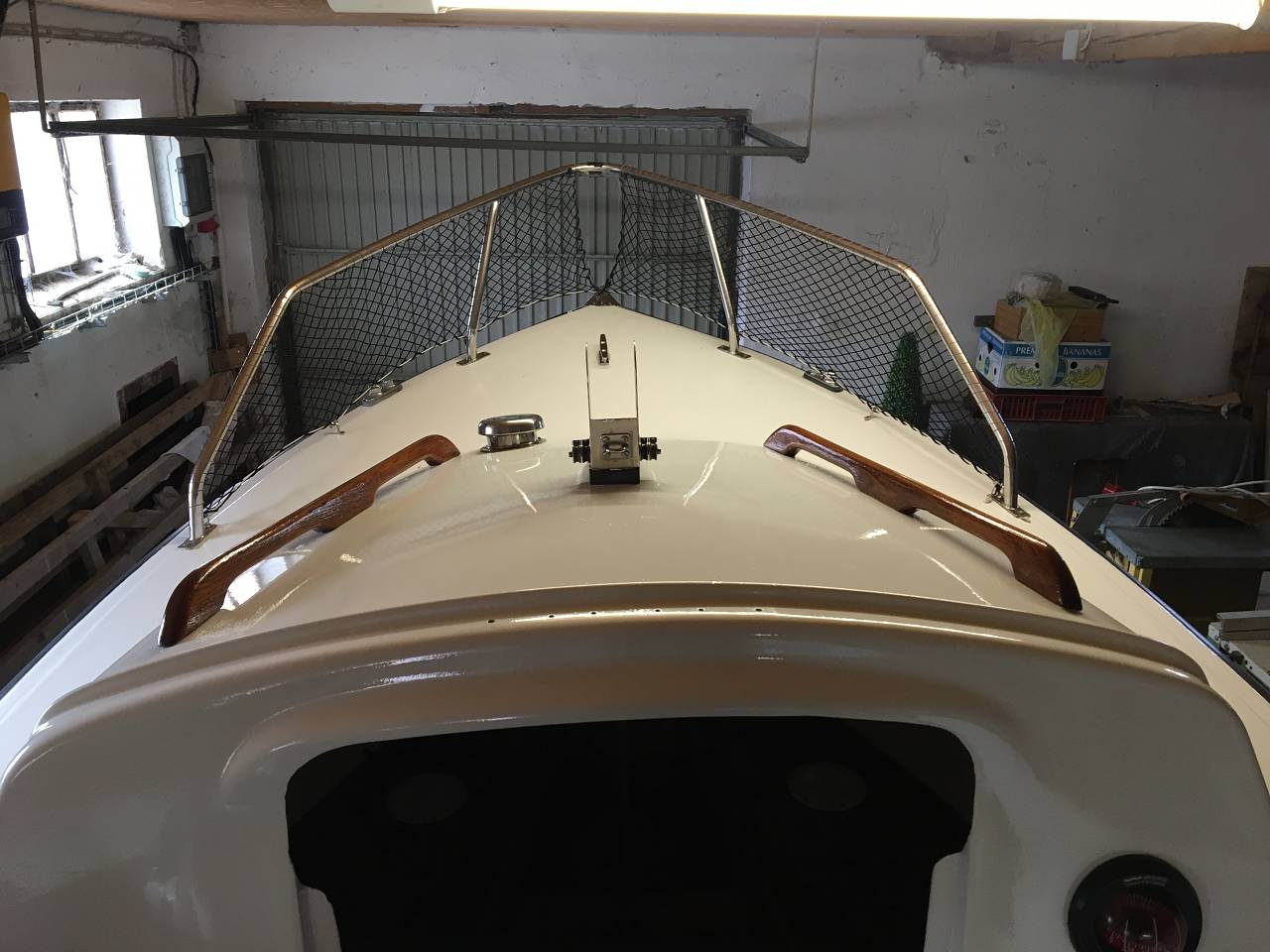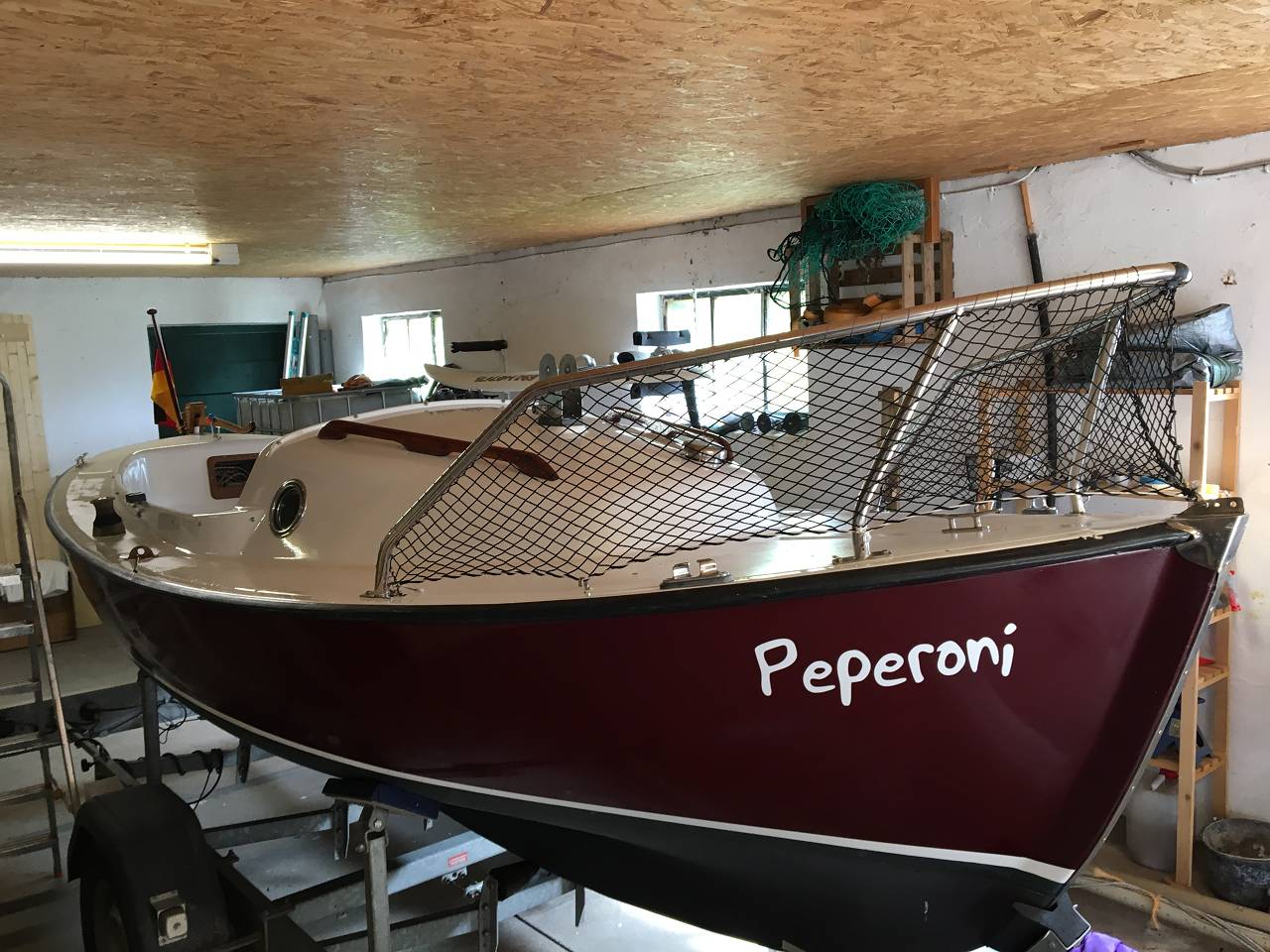 Ready to go.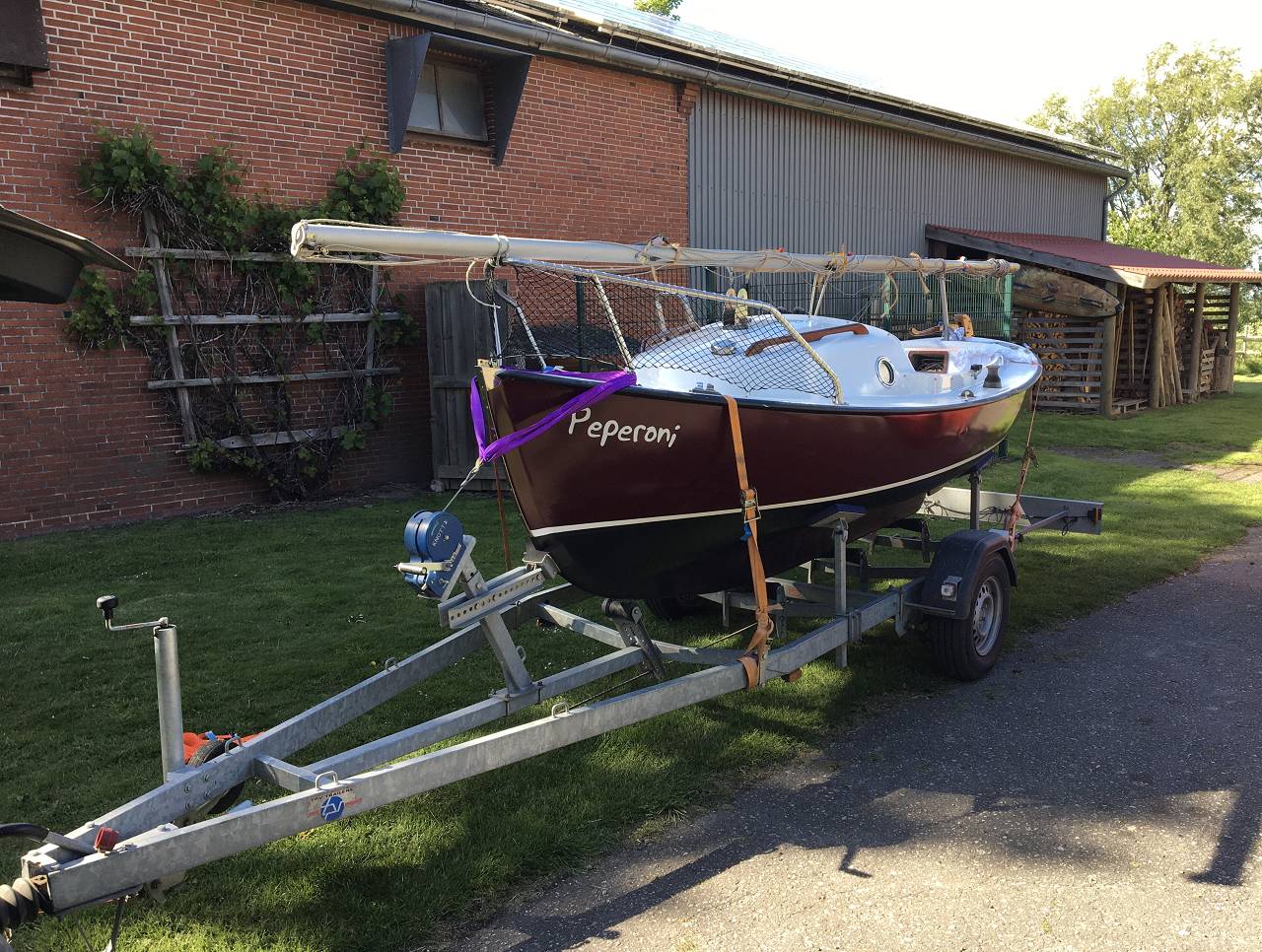 Peperoni 2022