"Dulcibella"
Lynaes 14

Year of build 1980
Home: Germany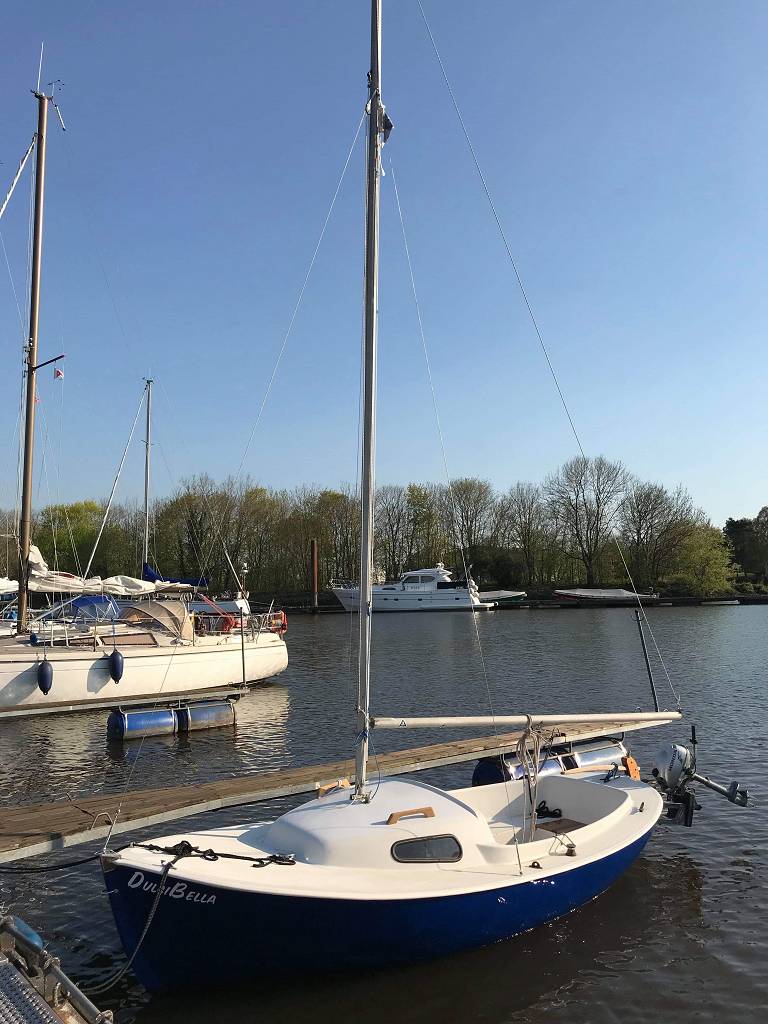 Alexander is the new owner and Capt. of this Lynaes 14.

This is what she looked like after a thorough cleaning: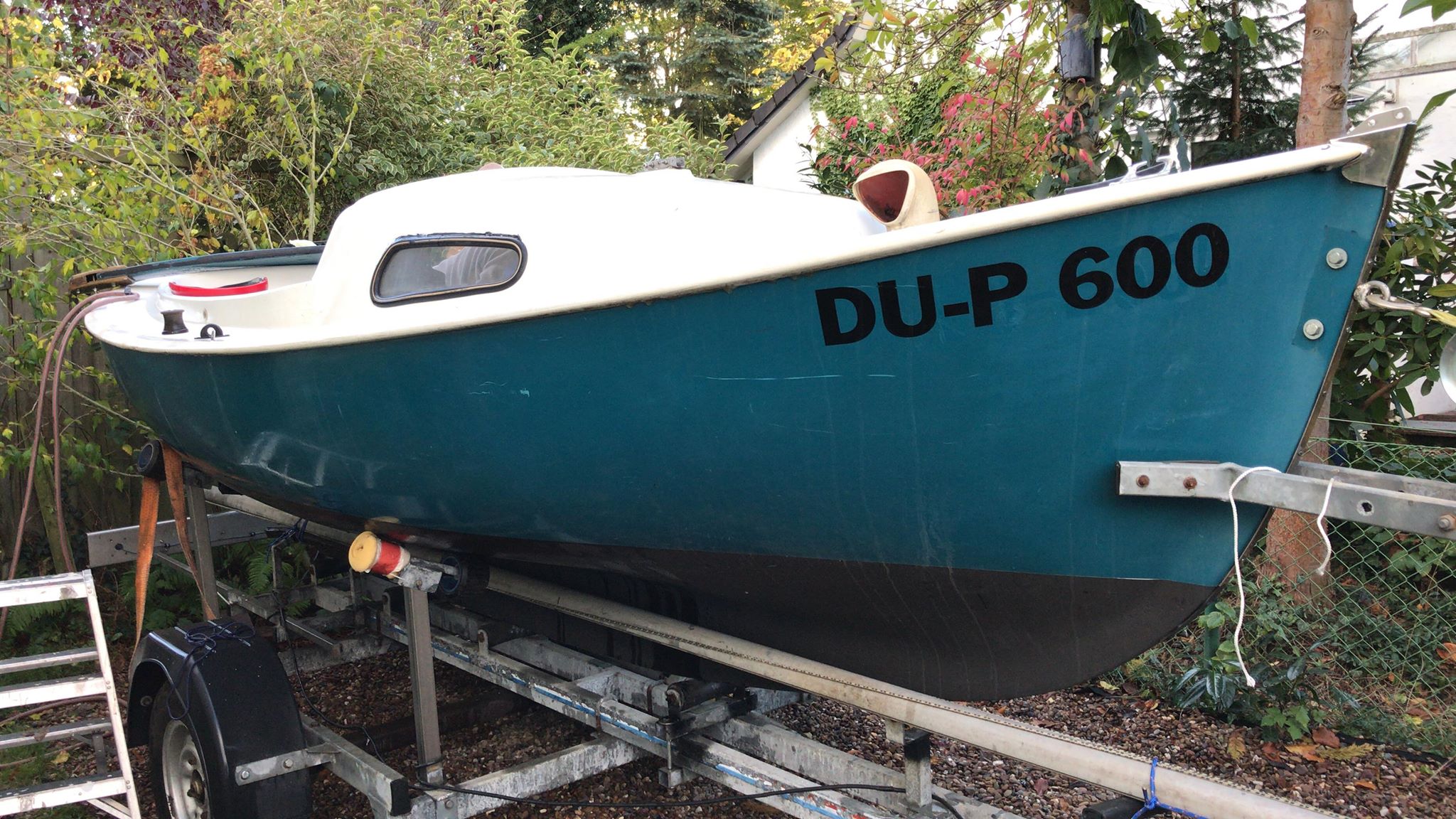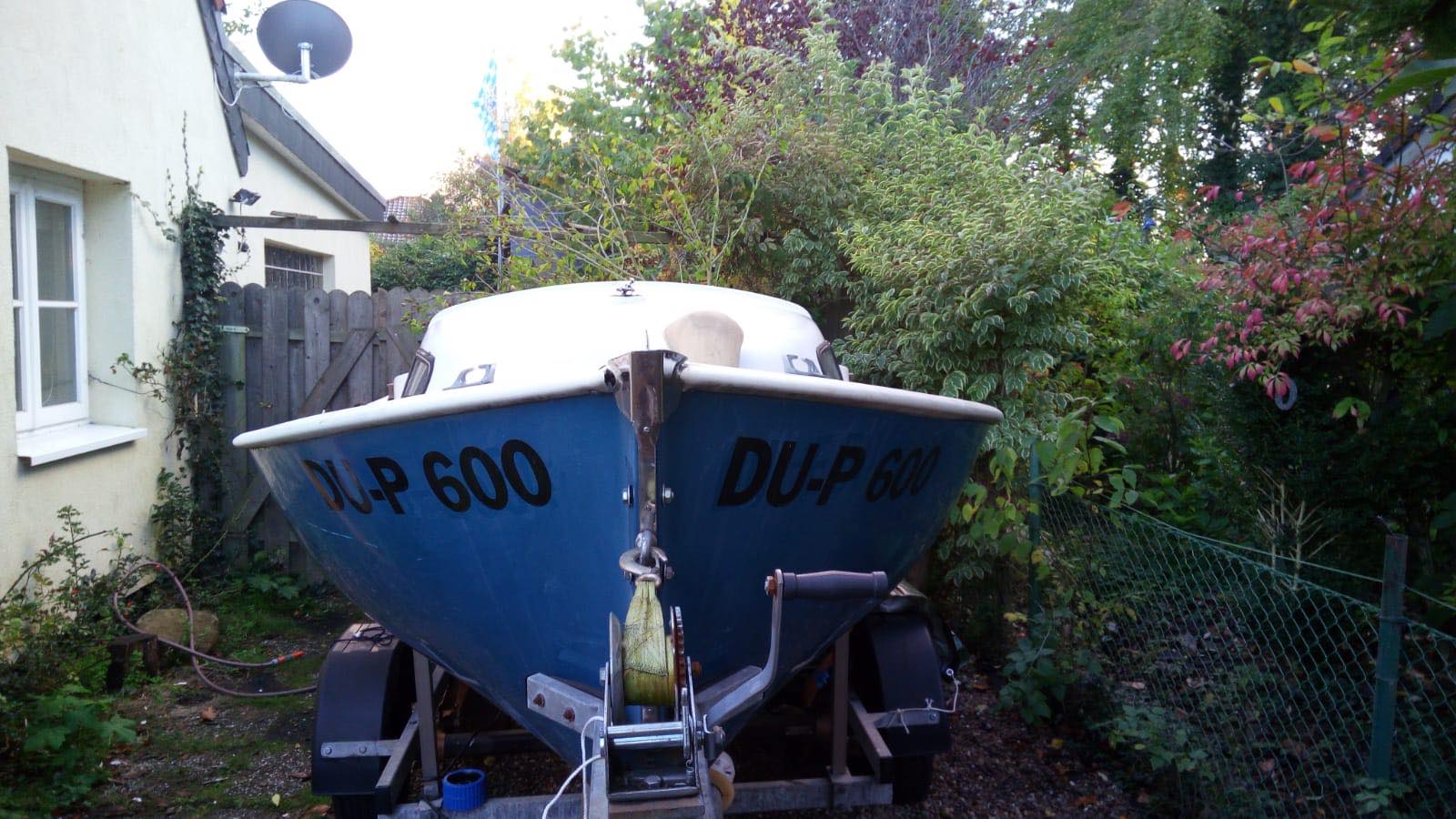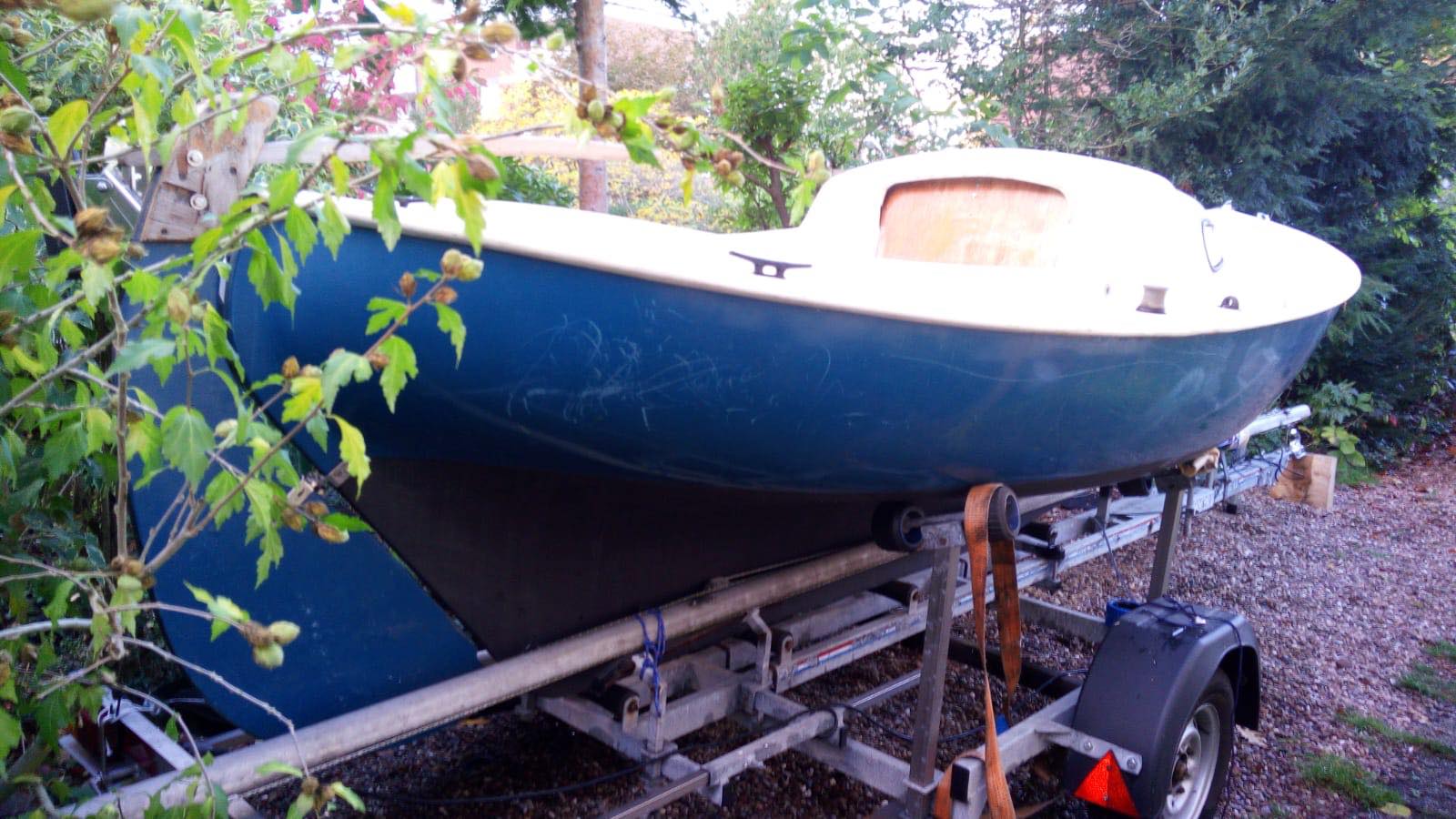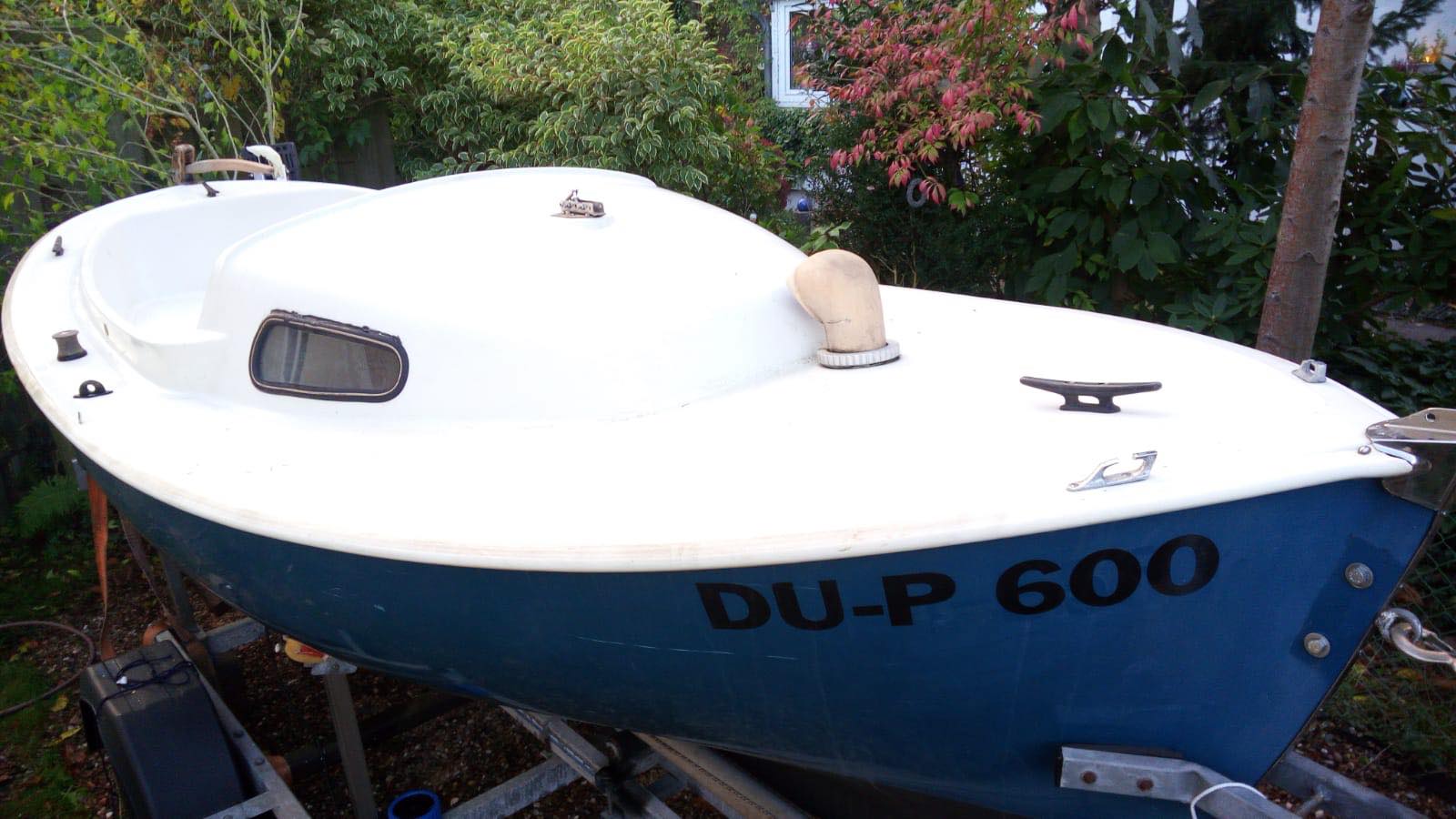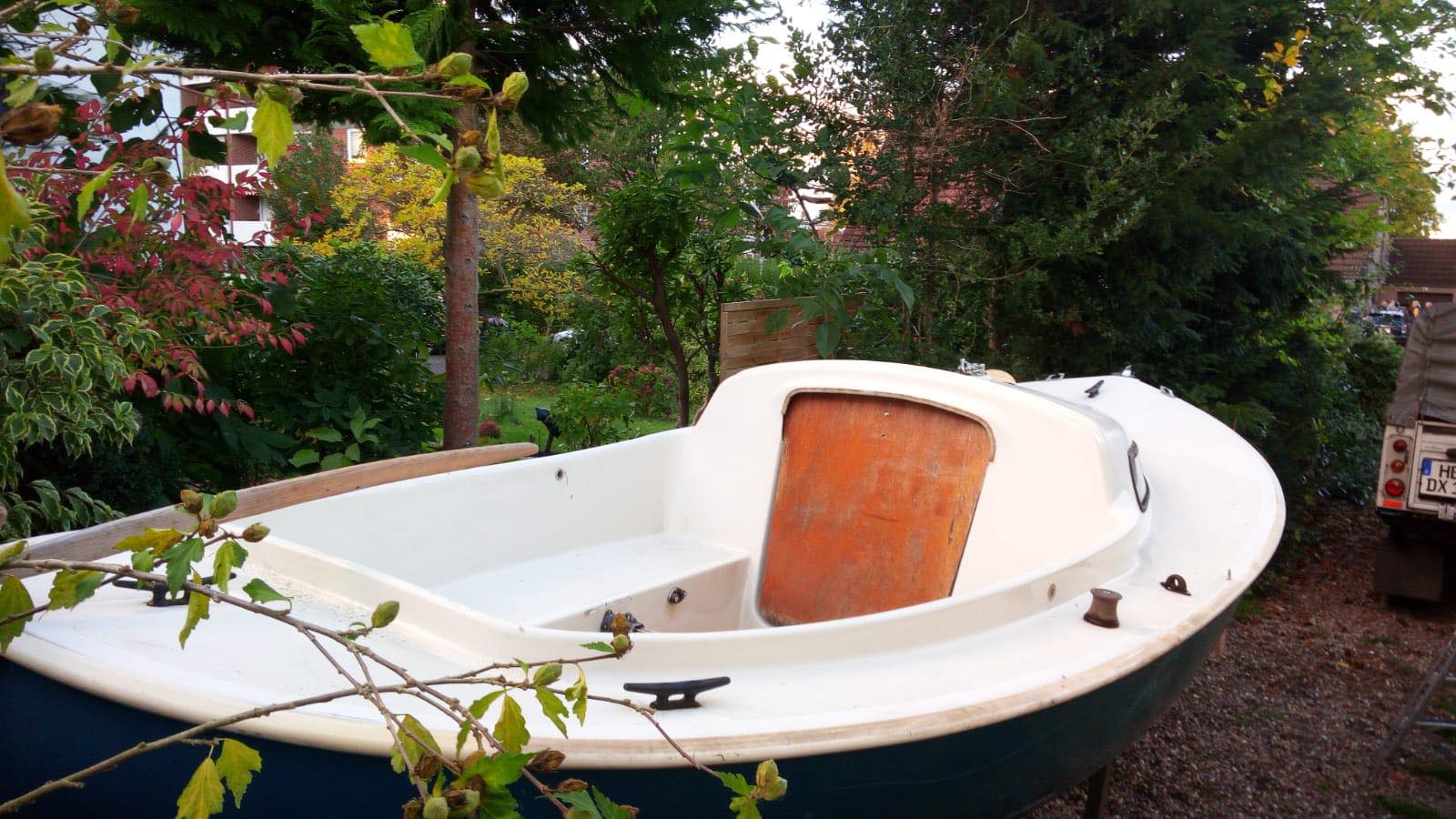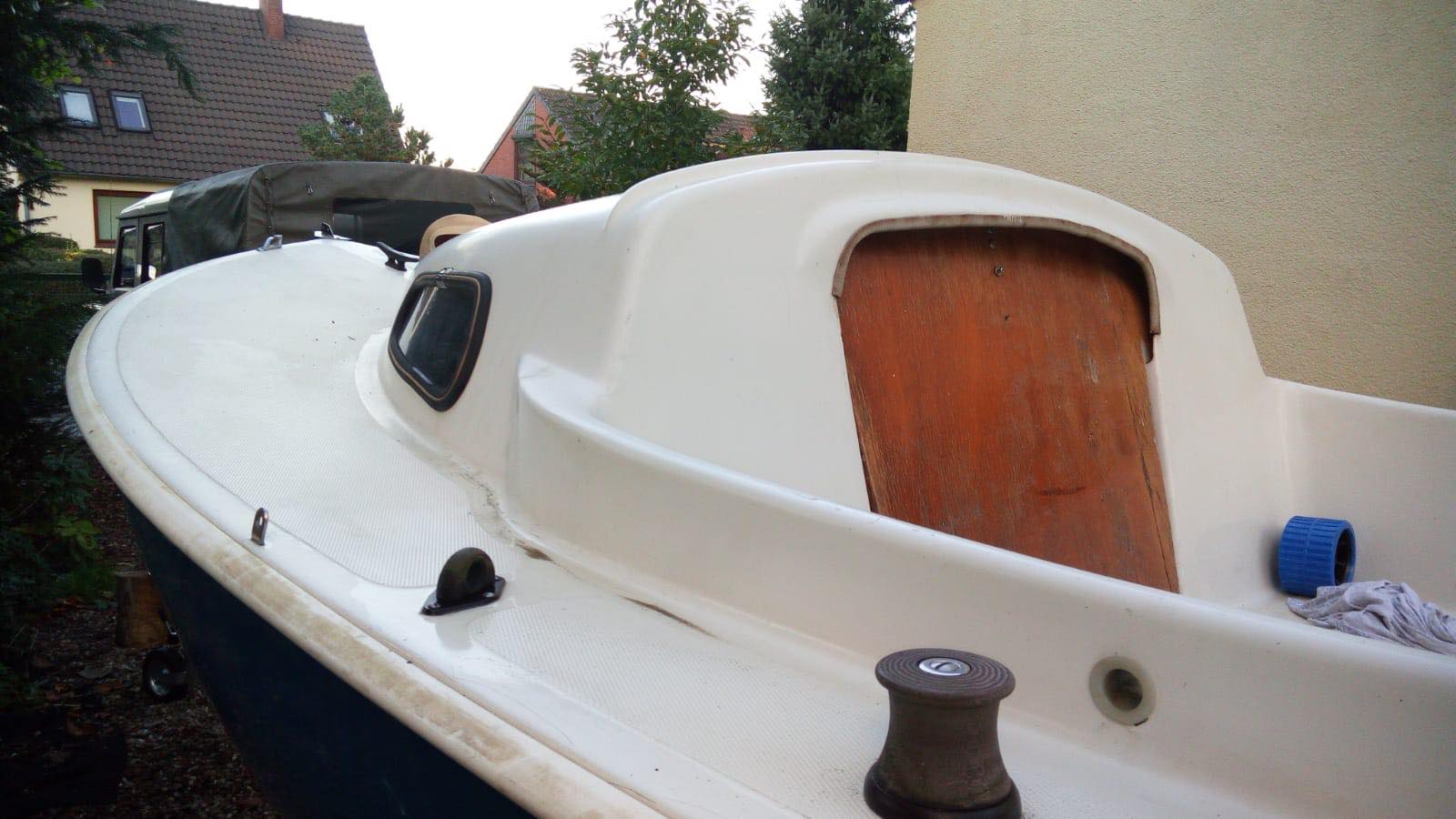 Time to get to work.
Alexander busy with sanding the hull.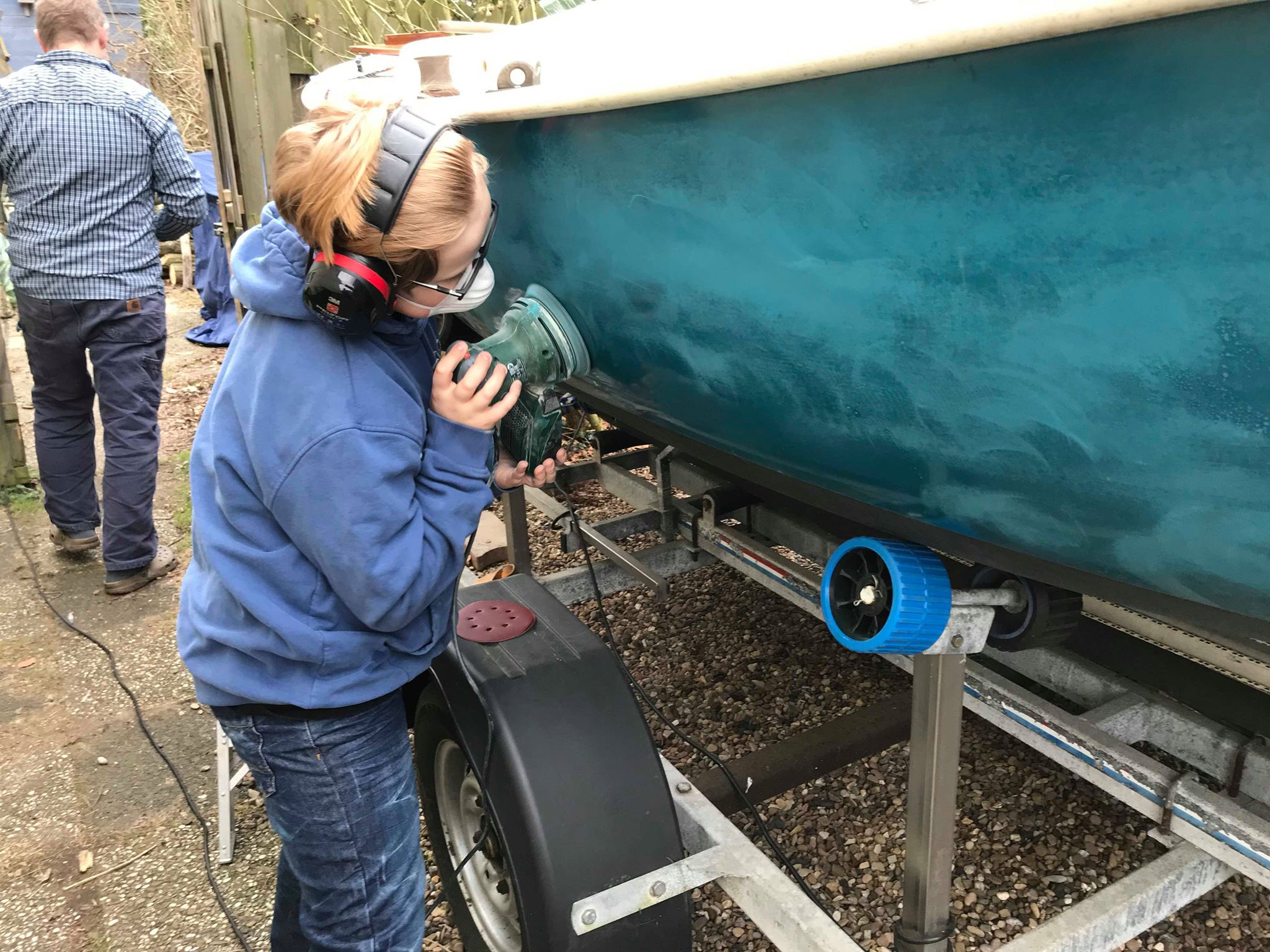 And here the result: This is what "Dulcibella" looks like now.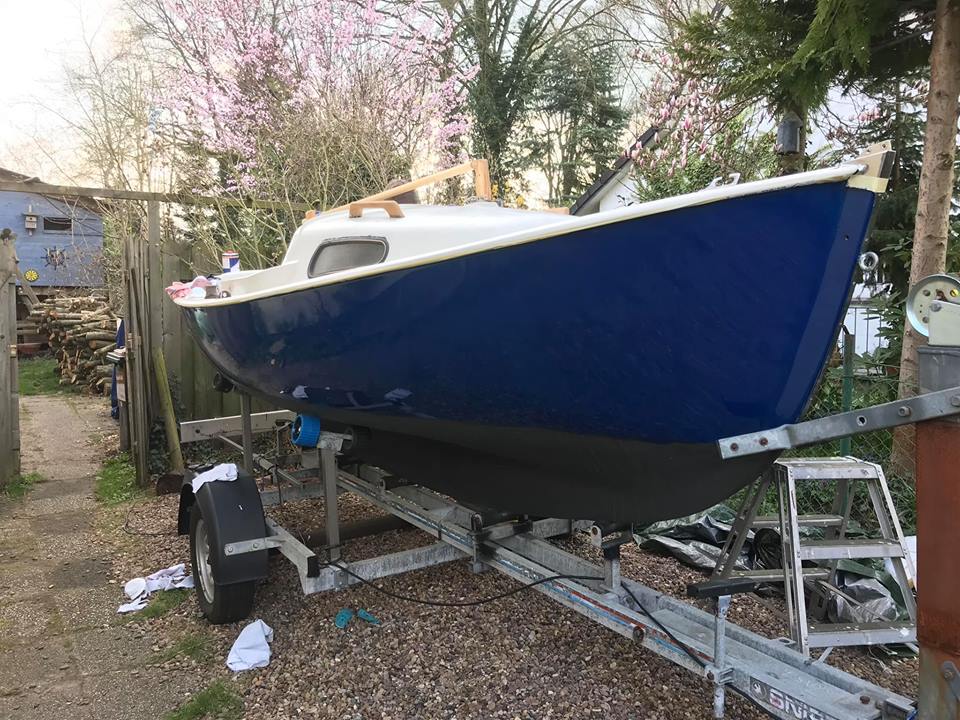 Congratulations, Alexander !
Well done.

Update 19.04.2019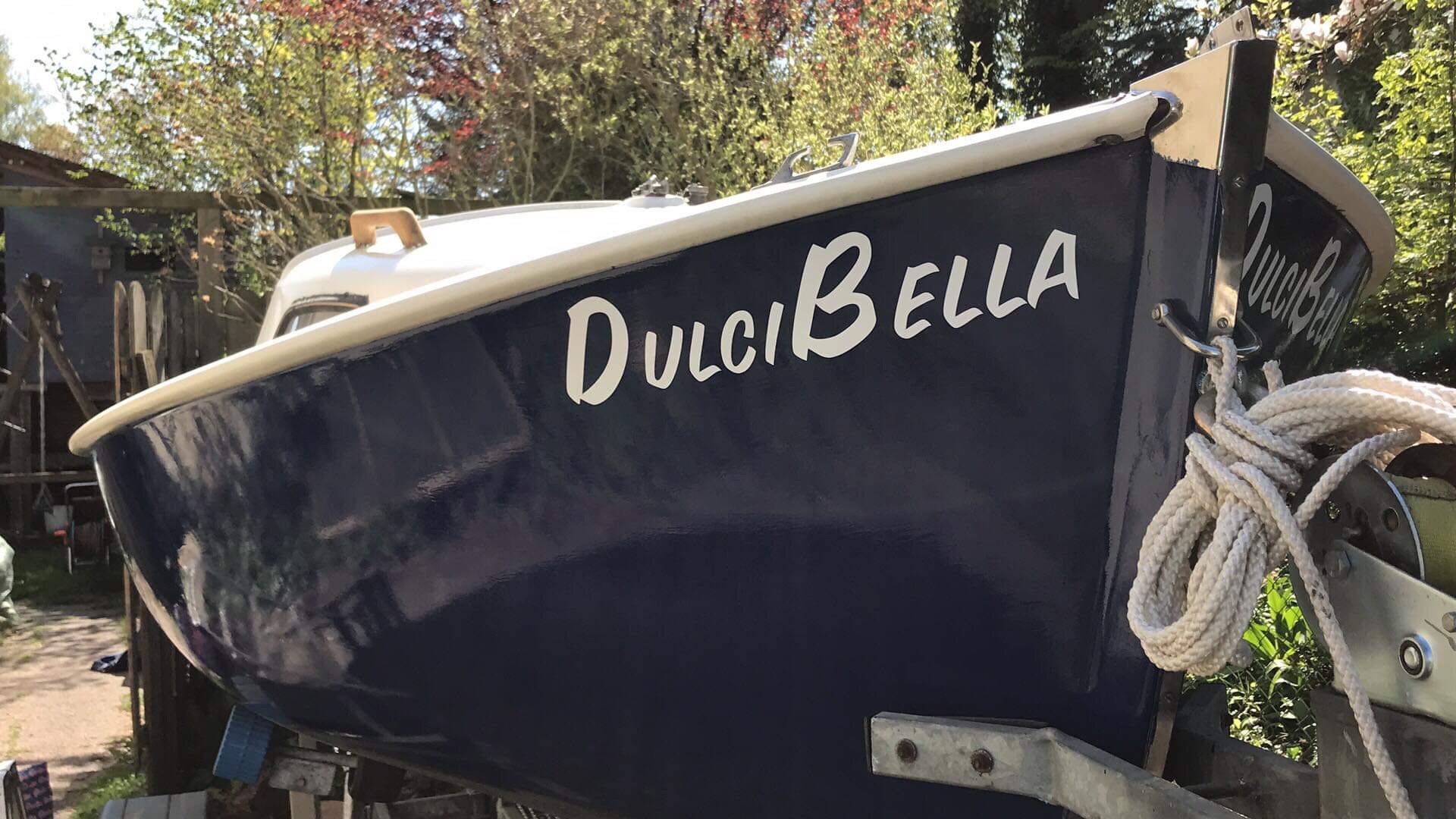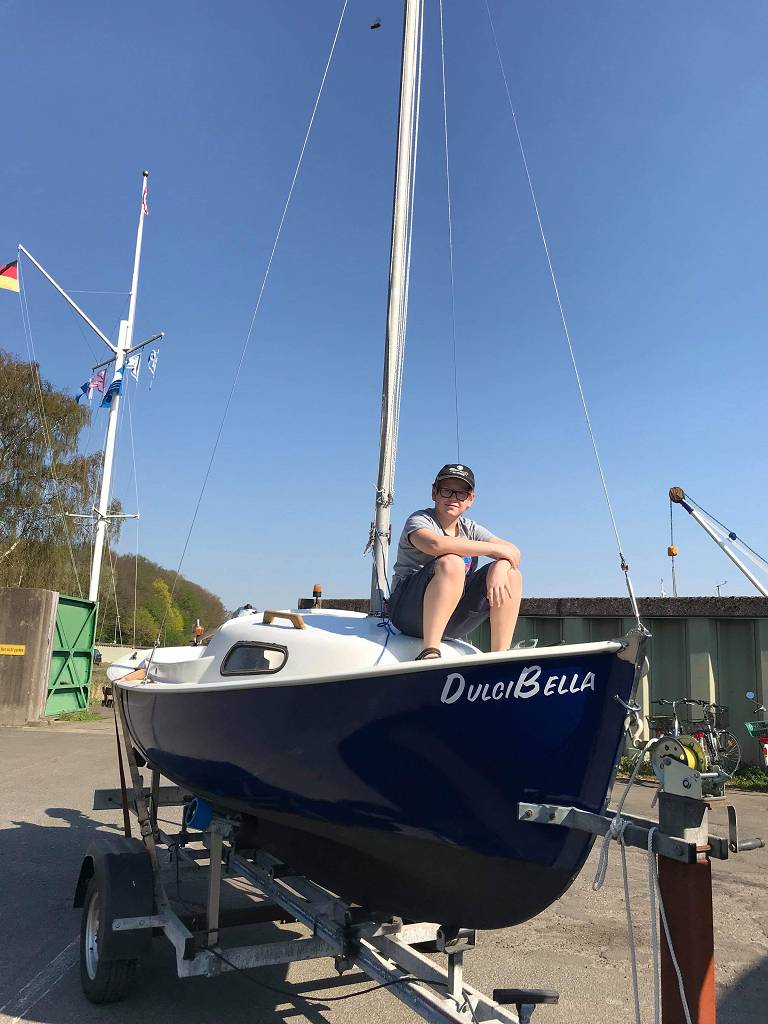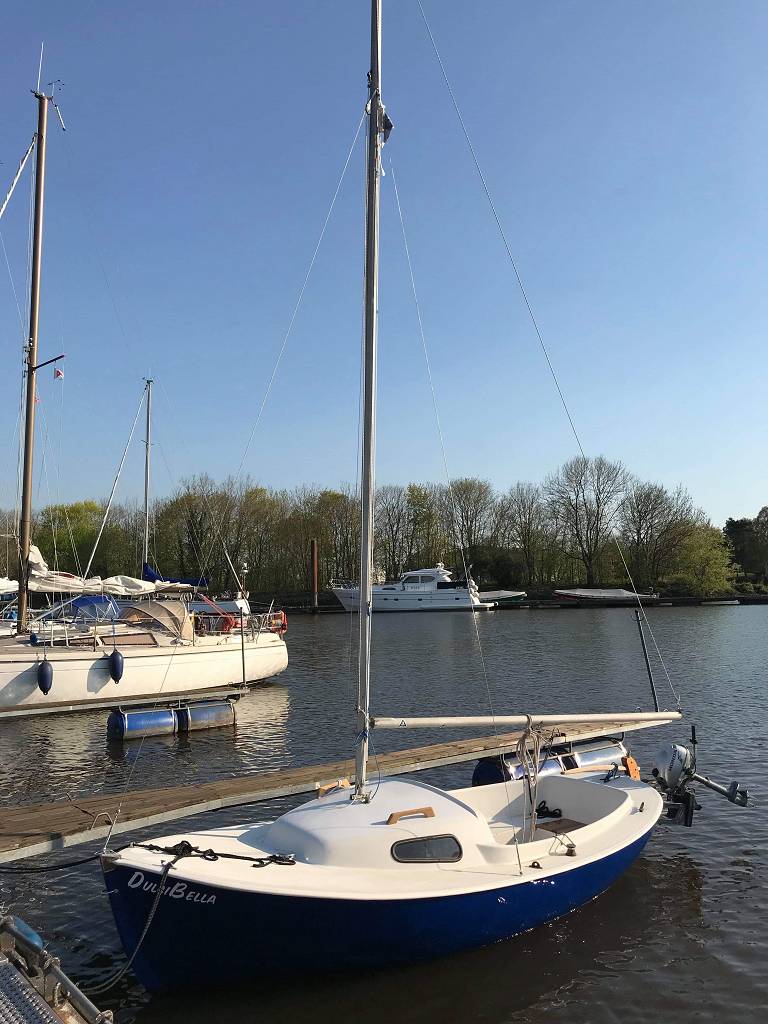 01. Mai 2019
The christening of "Dulcibella"