"Hobbit"
Lynaes 14
Year of built: 1973
Home: Germany

In the summer of 2020, it turned out that a long-cherished wish of mine came true. After all, I have time to go sailing.
Pretty quick it was also clear, that , I wanted a Lynaes 14. I found a beautiful one "online" in Denmark.

Jens was offerig his "Frøkken Stage" in Viddelev (near Roskilde, Denmark).
End of August I brought her to Germany.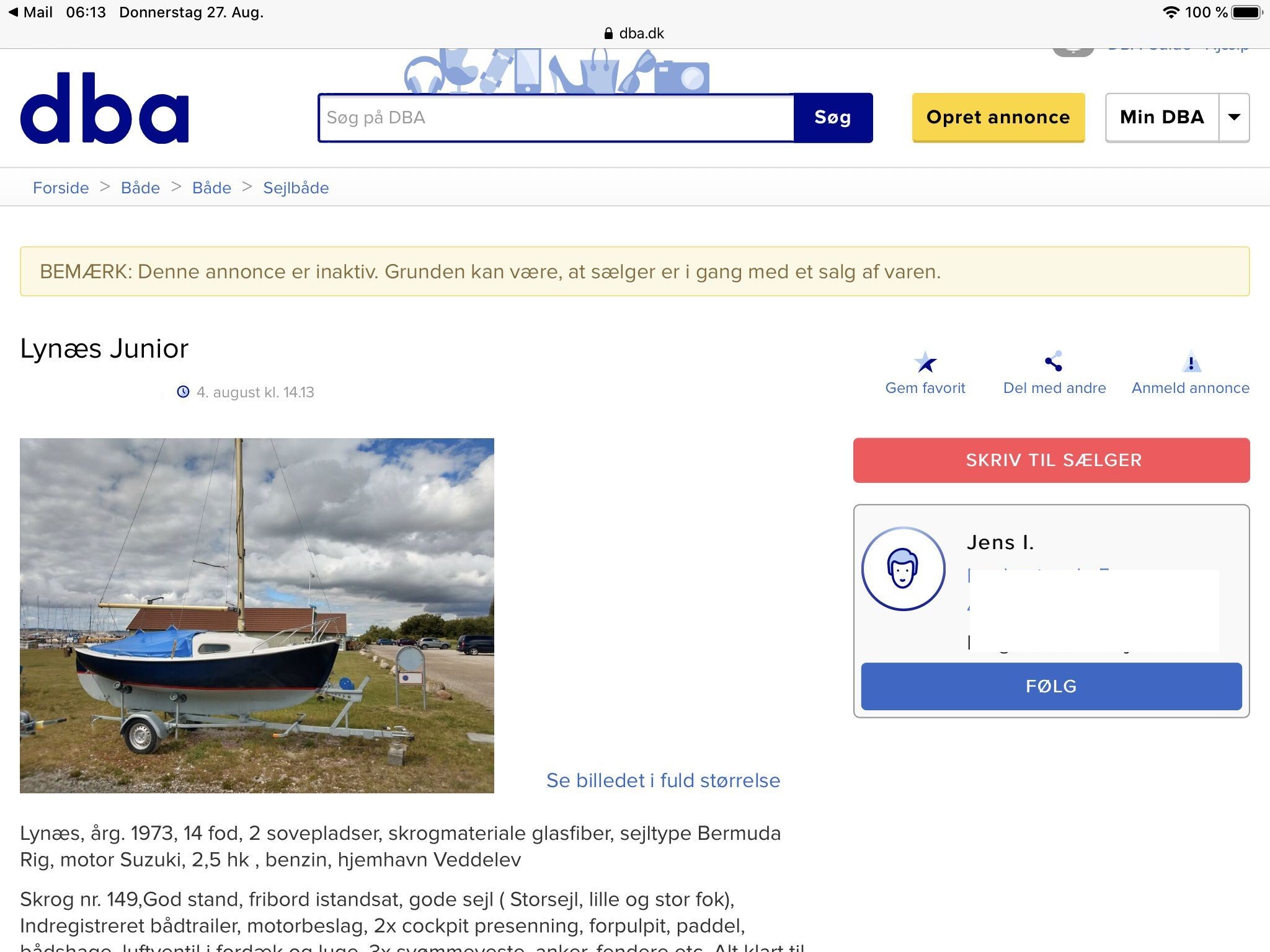 Quickly prepare for transport, before the rain.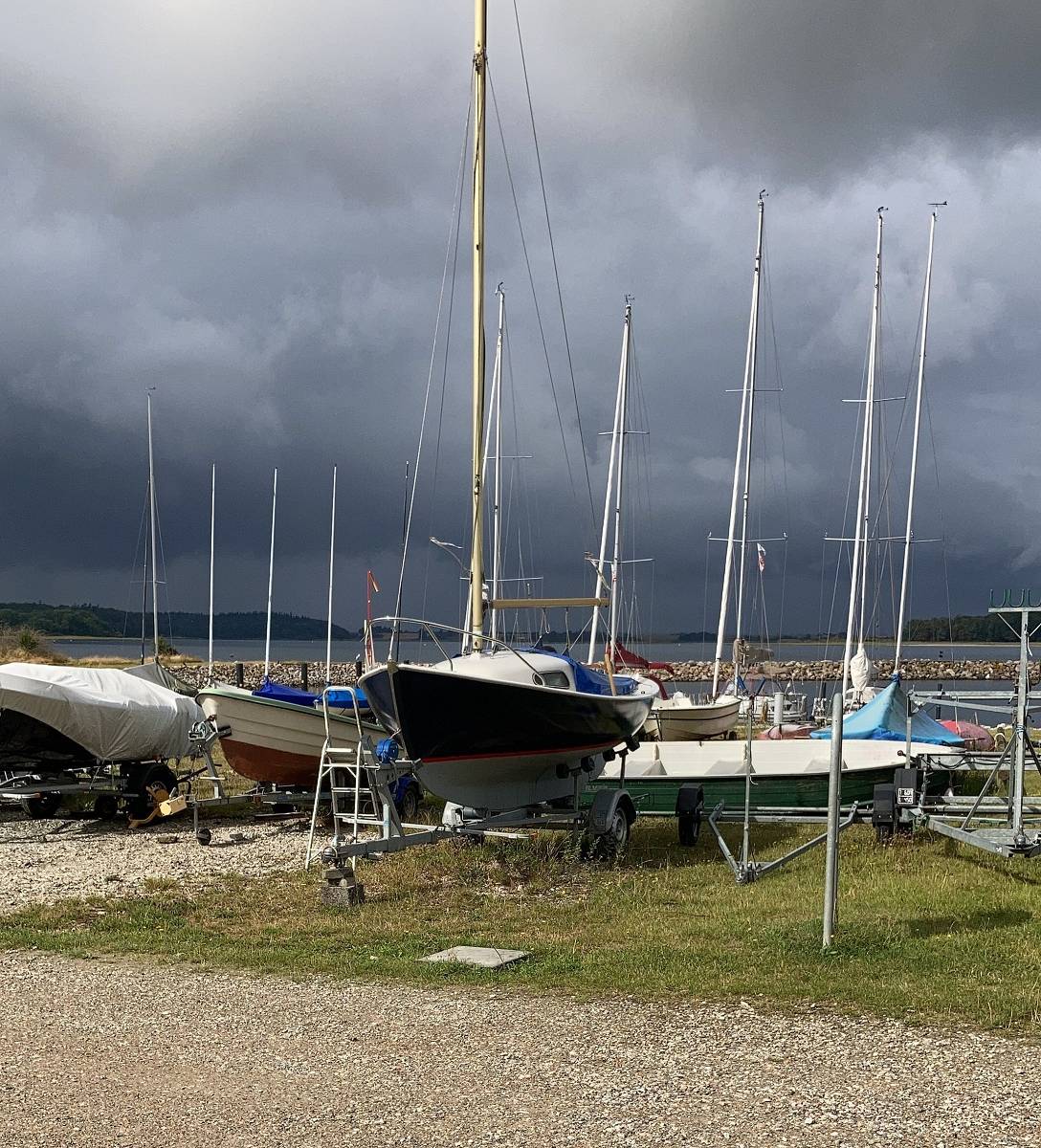 Ready to go.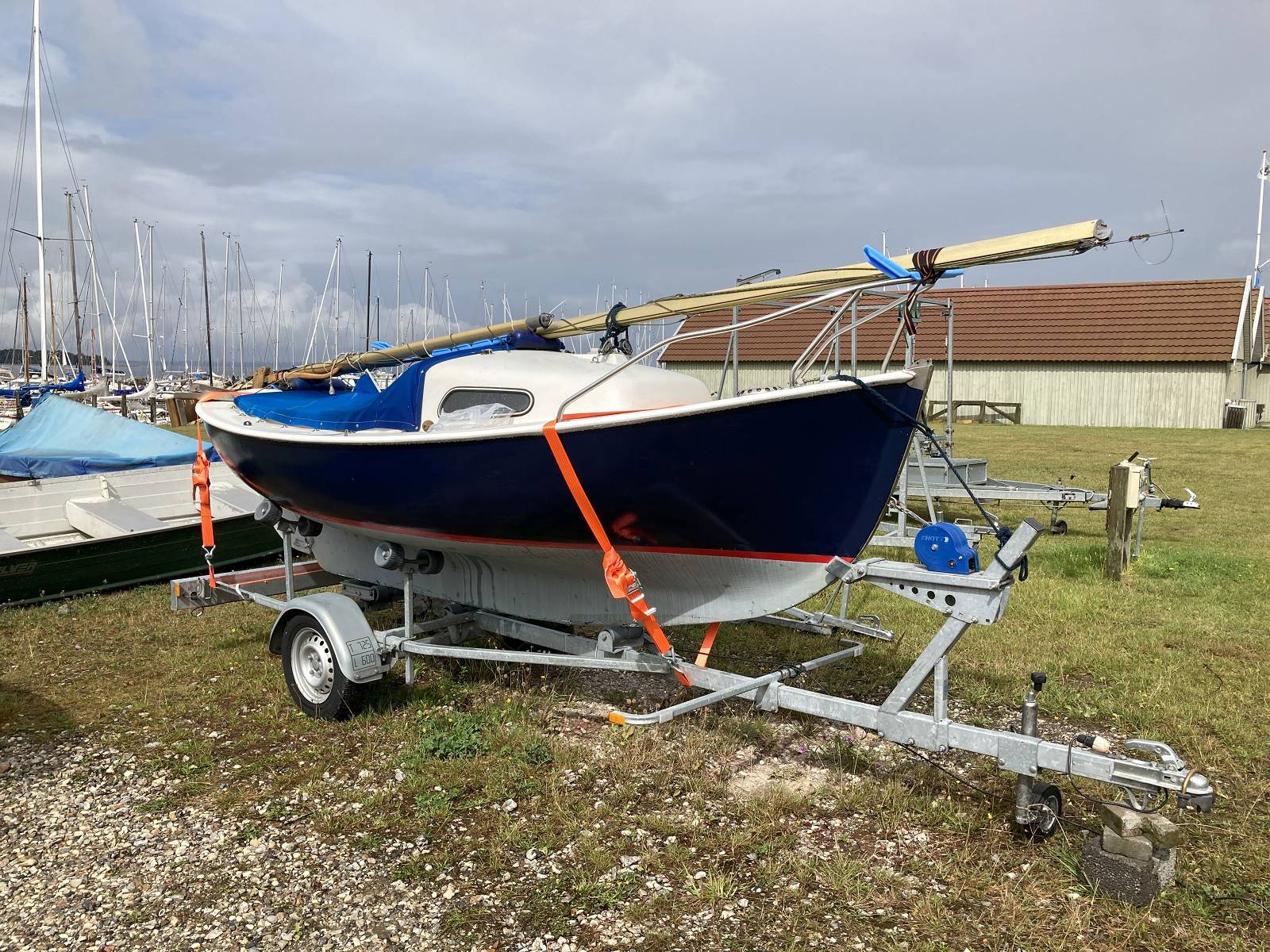 I even got an old pamphlet from the old Lynaes boatyard.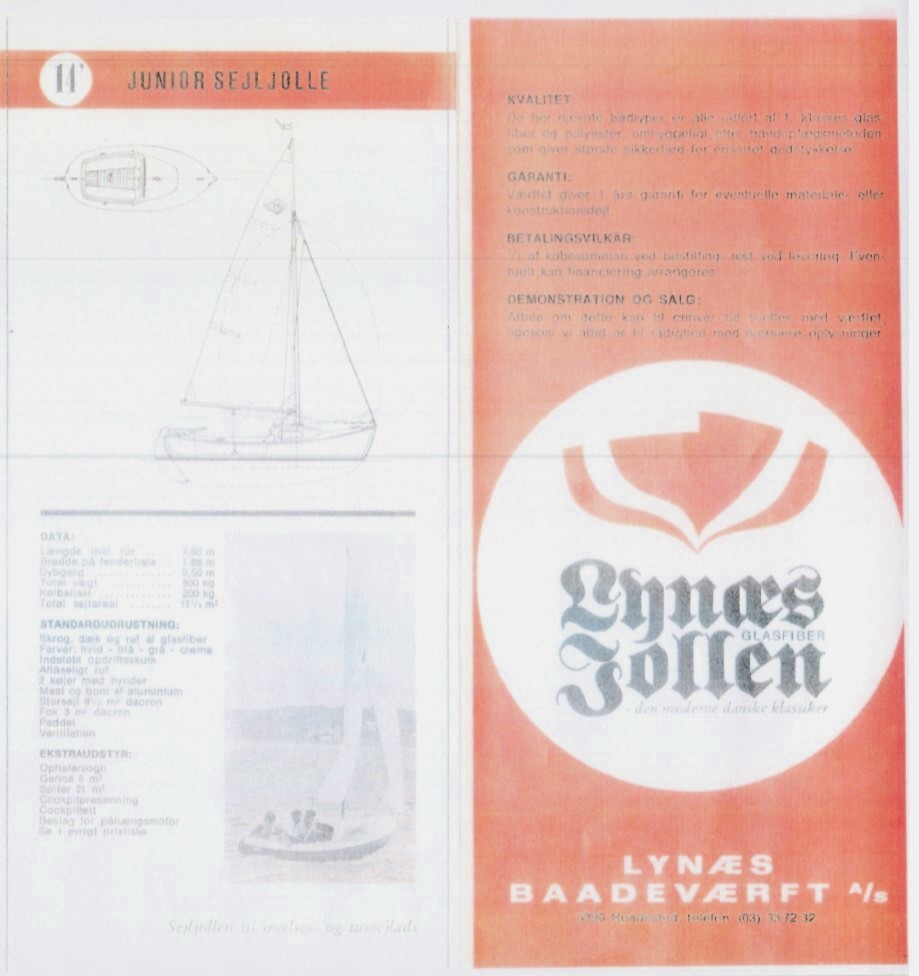 In the meantime, the inventory is done, paperwork is almost completed and the boat
is in the shed for winter. From next year on, the boat will be named "Hobbit".
Sailing area will be Flensburg Fjord and the North Sea.
I will keep you updated.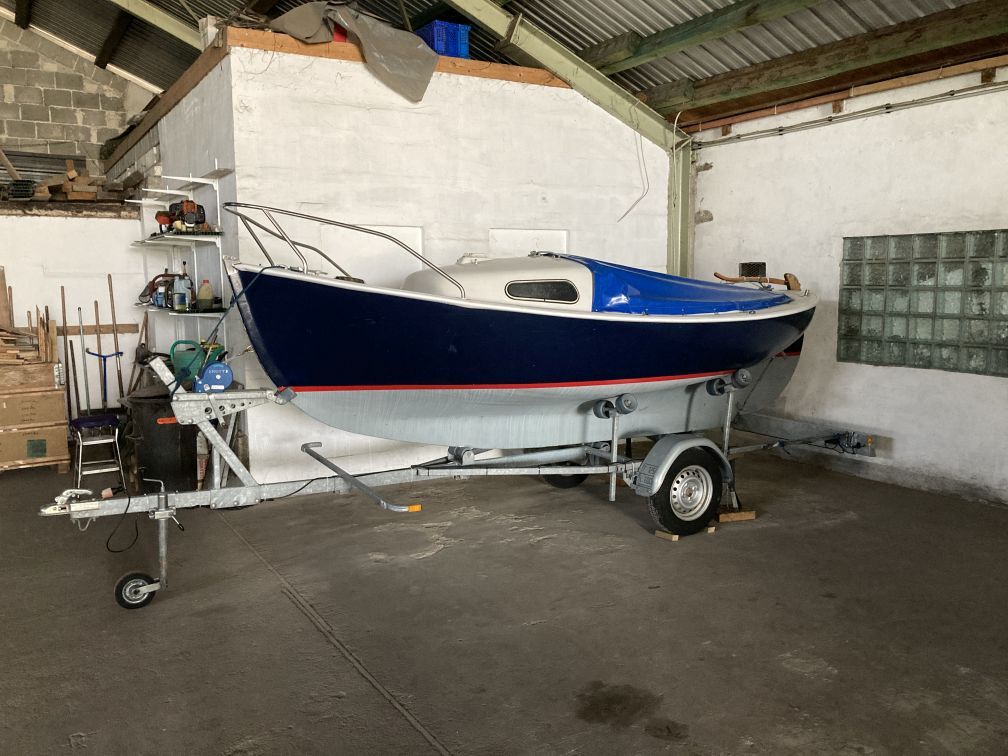 30.08.2021
Hobbit in action ;-))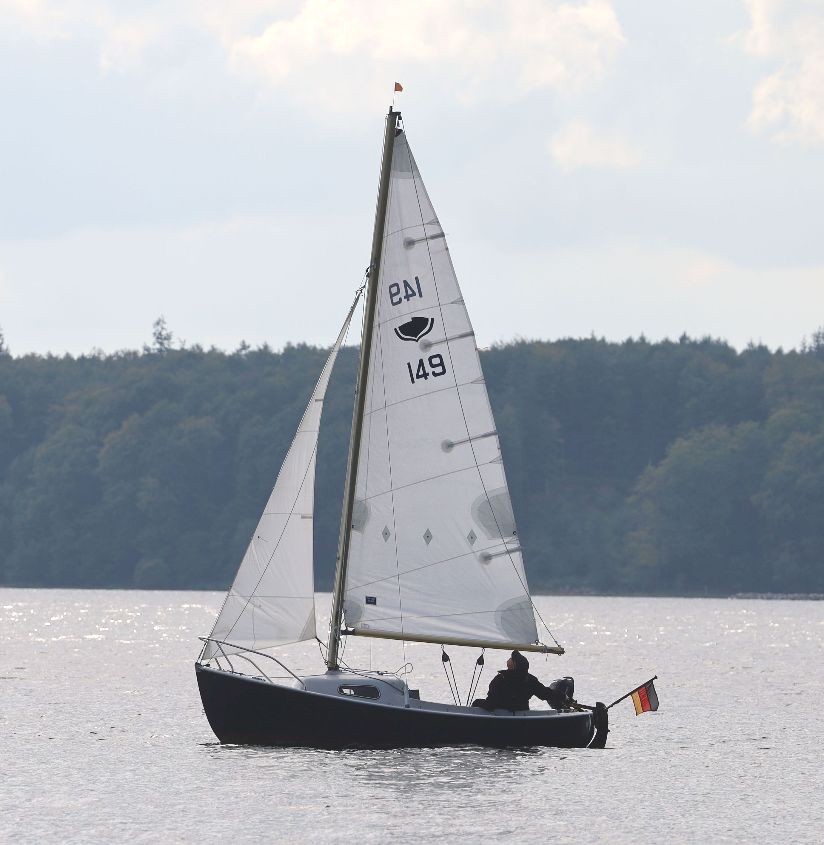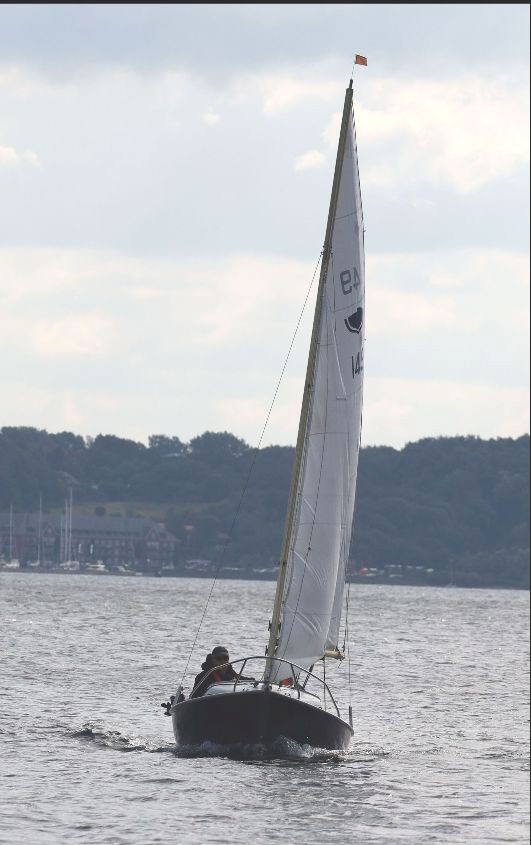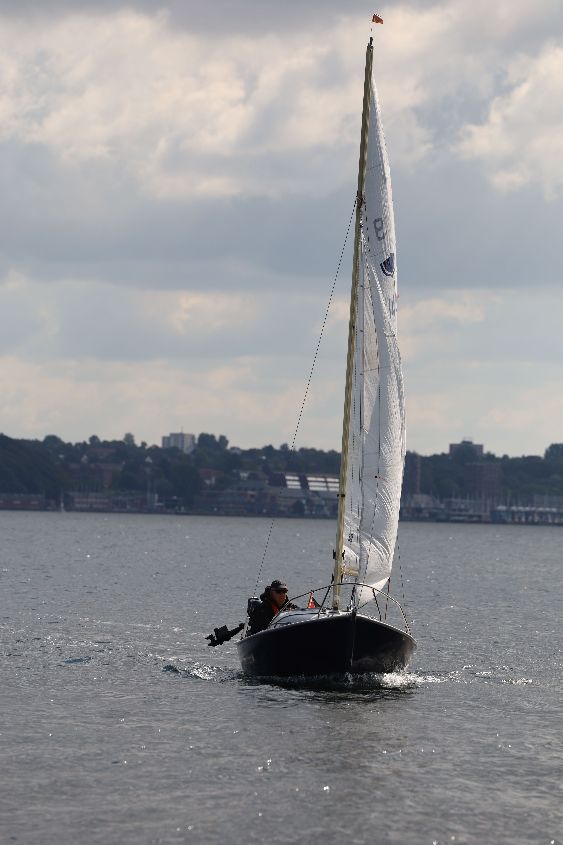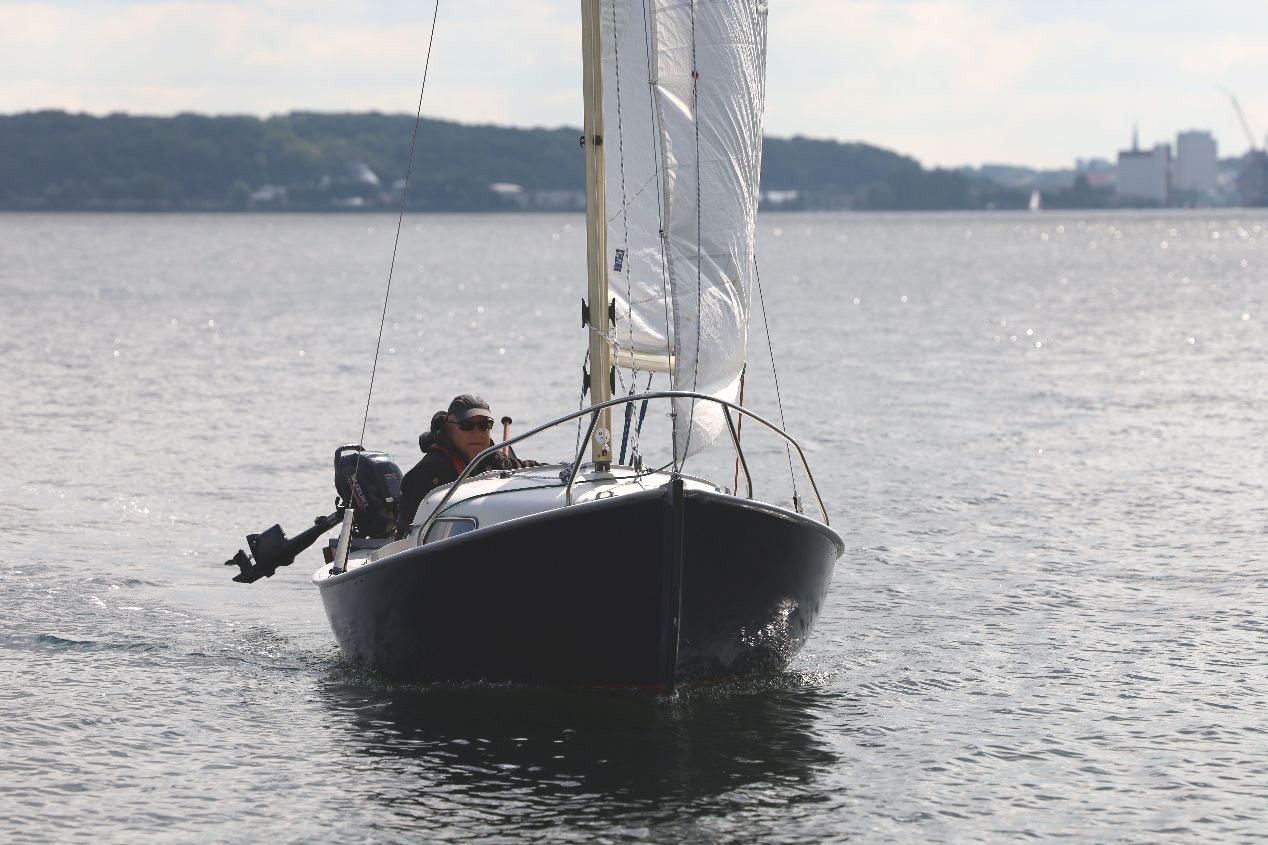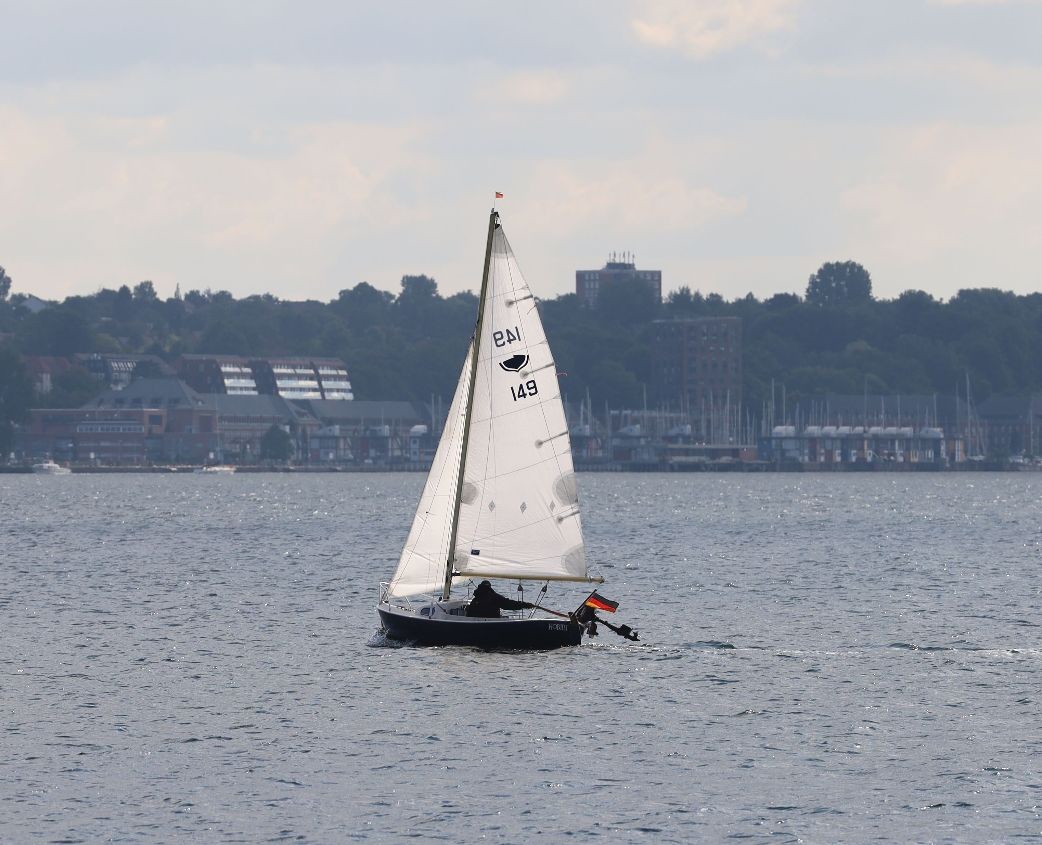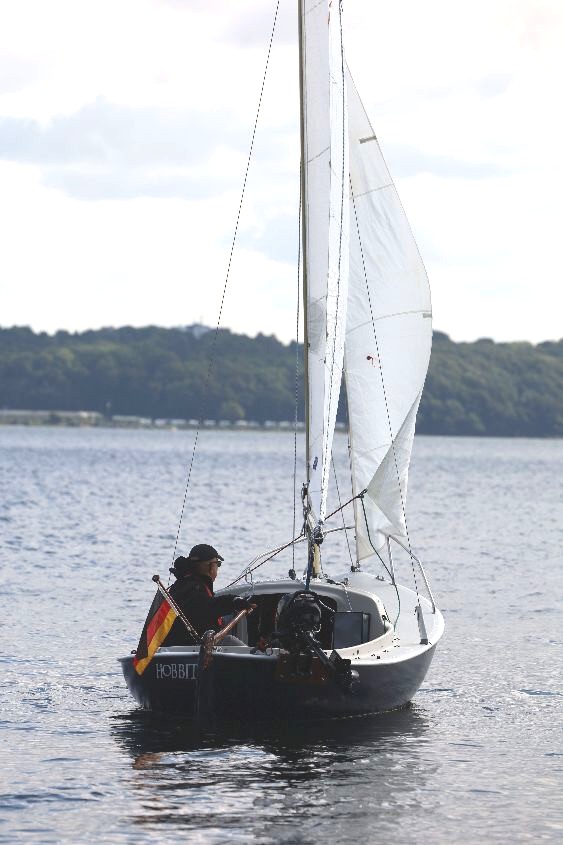 ---
19.06.2022
"Hobbit" has been modified with an Epod from Epropulsion.
For video, just click on picture below.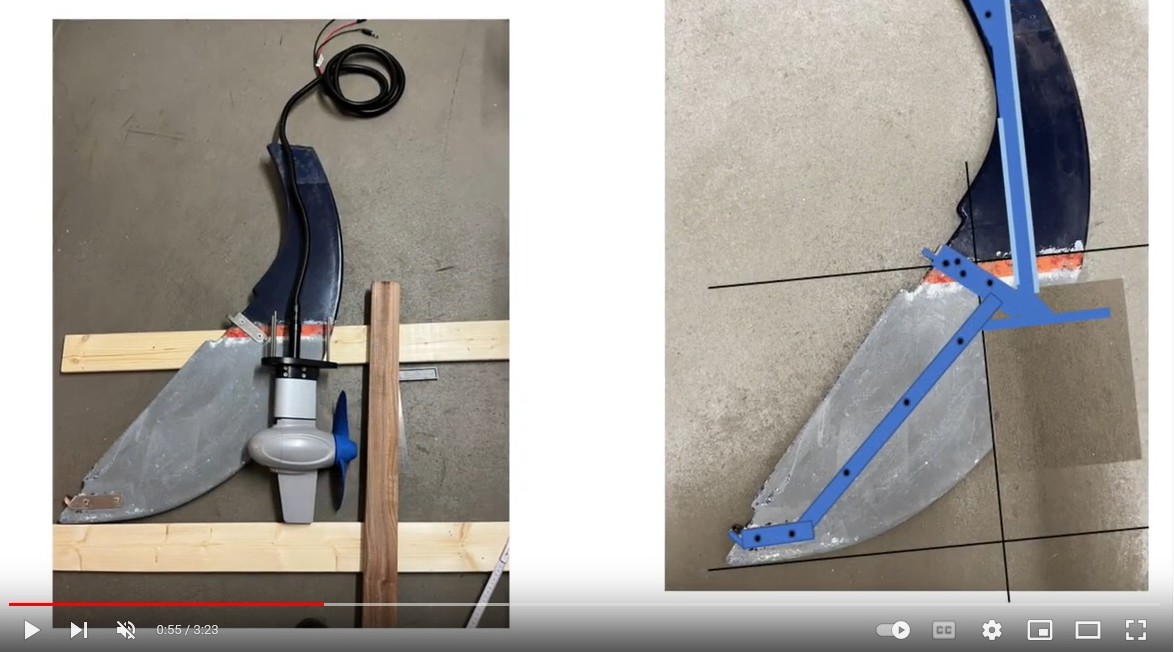 ---
30.05.2023
Last year the EPod was installed - which, by the way, has proven itself - it was time for the replacement of the cockpit cover this year. (Anniversary year! "Hobbit" is 50 years old this year). The old and faded and stiff cockpit-cover was replaced by the new deep blue fabric tarpaulin that hardly takes up any space when folded and is no longer fastened with snaps but with Tenax buttons.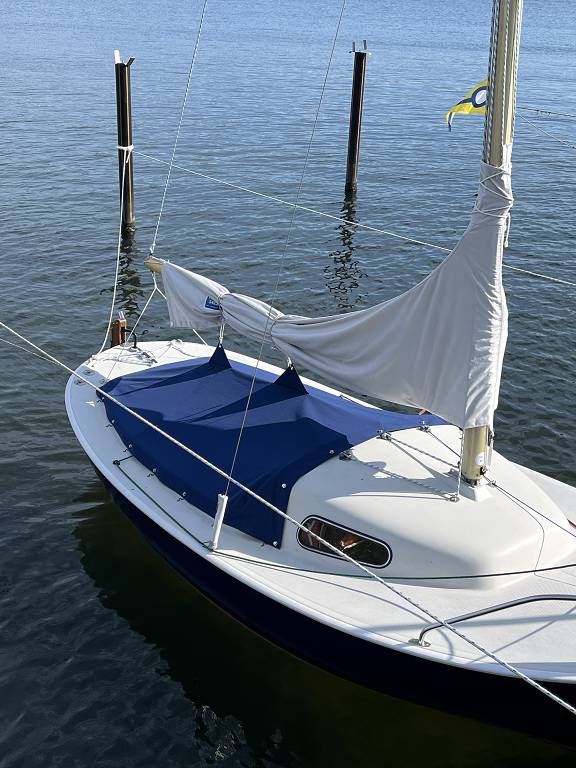 ---
End of season 2023.