"Jolly Jumper"
Midget 15
Year of build: ?

Home: Netherlands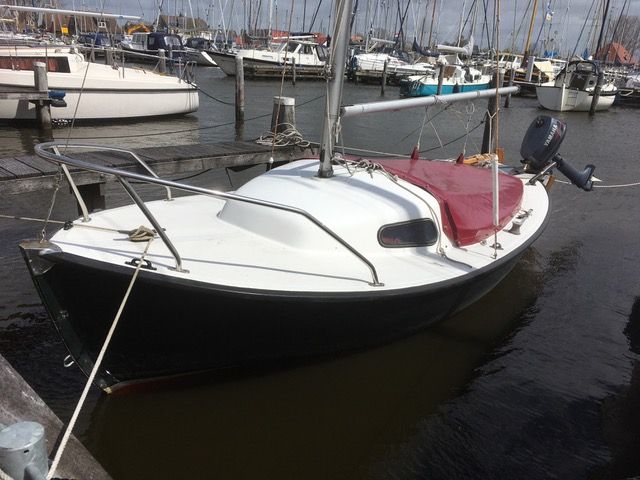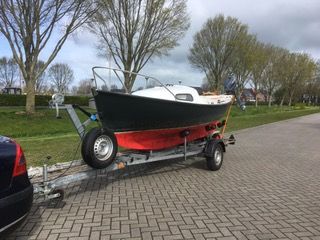 17.05.2021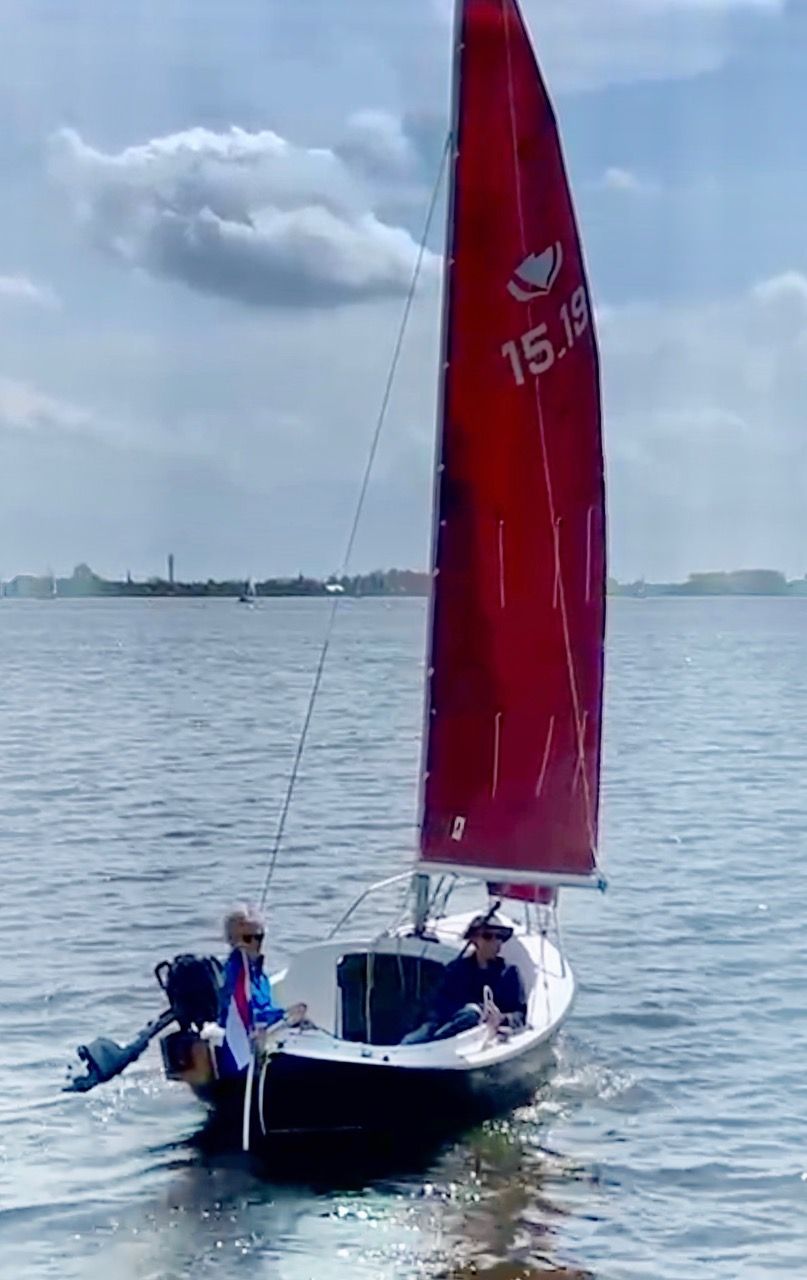 We have been the owner of the Oostzeejol "Jolly Jumper" for a few weeks now (May 2021). In the sail is M15-19. I think it means that this is building number 19 from the time on the Oostzeejol was called Midget15.
We have completed our maiden trip and the enthusiasm about the boat is only increasing. She rolls smoothly over the waves and everything on board is nice and simple and easy to handle.
The reactions in the marina are remarkable. During the rigging we received unasked advice, namely that it was not wise to go out on the lake at that time - 5 Beaufort, and showers. Something that we had no intention of at all. Later we saw this "advisor" get on board his Hanse 411, he also stayed in the harbor.
I had noticed it once before: many yachtsmen associate two grey-headed on a small yacht with beginners. "Who is going to voluntarily sail in a small boat? Then you must be an inexperienced sailor," the thought seems to be.
Hey, it does not matter, it must be well intentioned and people cannot see from our noses that we have sailed regattas in dinghies, but also crossed the ocean on a 24 meter yacht, and sailed several other yachts in between.
And let this be precisely the reason - now that the muscle strength is decreasing - to return to a small handy craft! We know what it is like when you barely get the mainsail up, turning the jib winch becomes too heavy, leaving the spinnaker in the bag, with the result that you hesitate to leave the marina, that you use the engine too often and your seaworthy
sailing yacht actually becomes a floating summer house.
So get rid of it and back to simplicity and enjoy sailing with the Oostzeejol.