"Lille Dame"
Lynaes 14 (higher version)

Year of build: Ca. 1965-1970
Home: Germany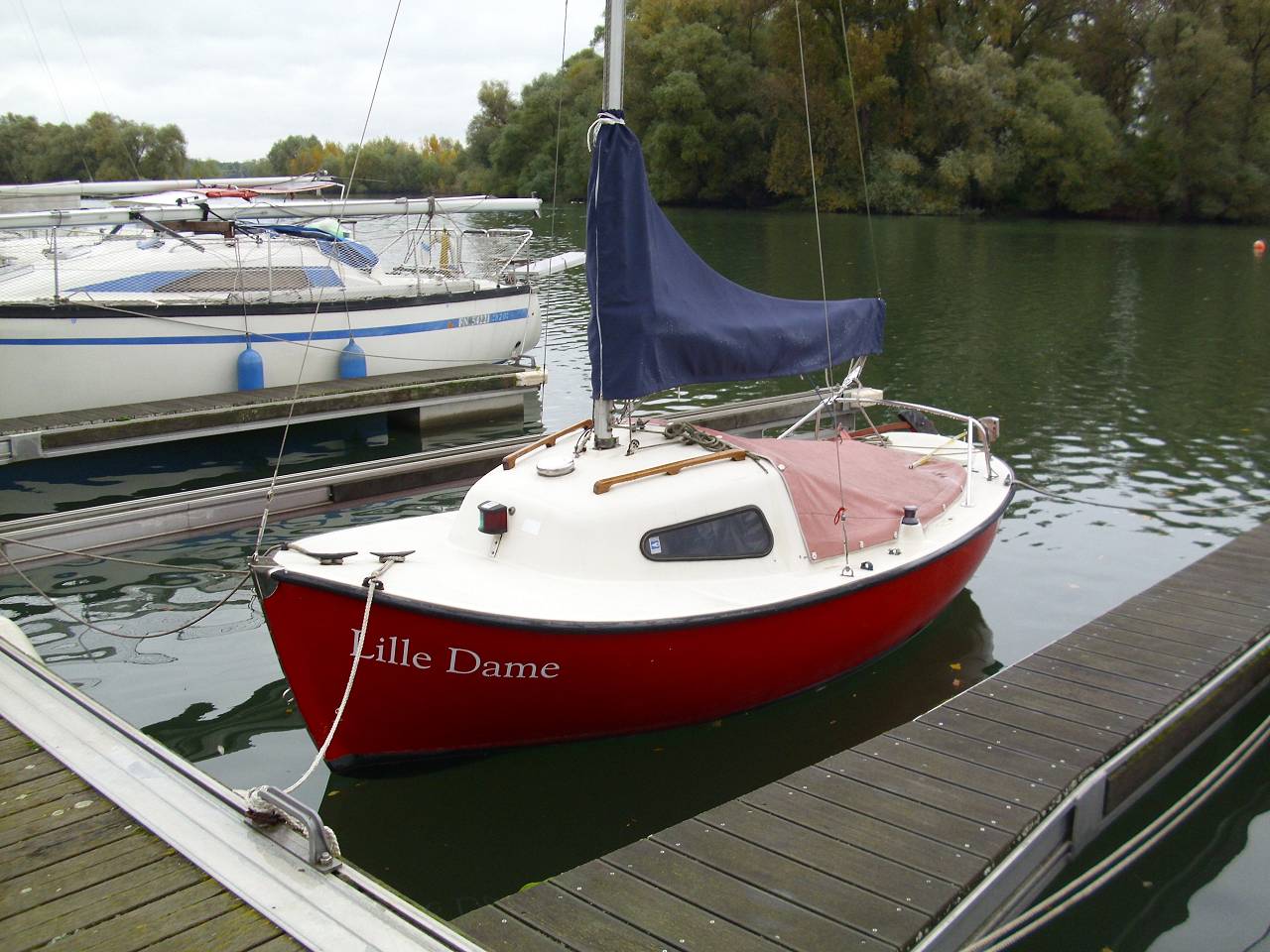 Sail number 68.
Previous names: "Tiny", "Lille Smoelf" and "Solveig".
"Tiny" still had the motor shaft with the corresponding cut-out in the rudder.
As "Lille Smoelf" she regularly sailed the Baltic Sea around Jutland and back through the Kiel Canal. The motor shaft was then probably closed on "Lille Smoelf" and the rudder blade adapted to the new shape of the hull. The previous owner had her under the name "Solveig" in Nordstrand in the 90s and then brought her inland to the Rhine.
As "Lille Dame" I sailed with her from 2009 on the Otterstadt Altrhein.